Meet the March Scope's Multitasking Specialist / Reticle Manager – Yoshie
Posted 08/17/2019
Meet the Reticle Manager / Multitasking Specialist – Director Morimasa Yoshie
Yoshie is one of the founders (Shimizu, Nishikubo, Yoshie) of DEON – Deon Optical Design Corporation which is the manufacturer of March Scopes.
Why did you decide to launch a new business?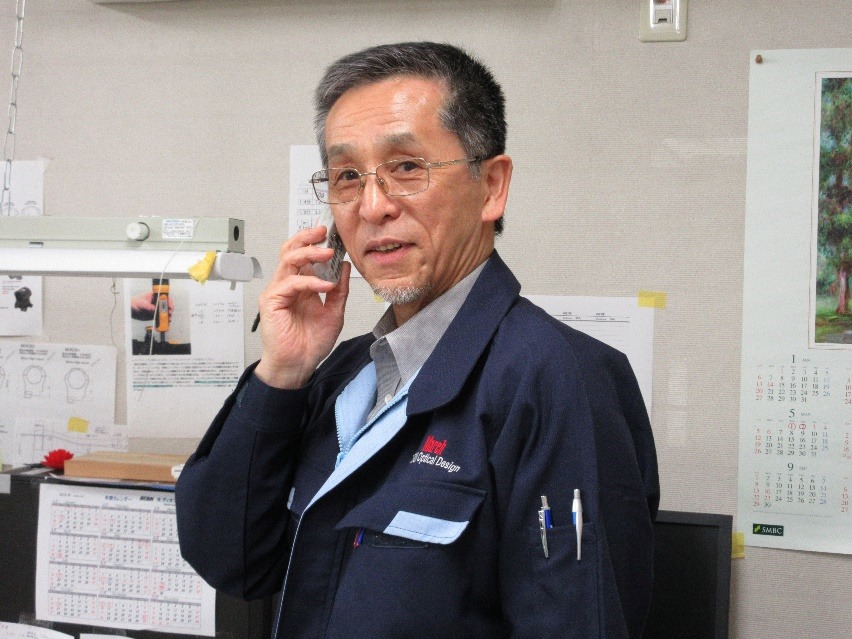 I was in charge of production management for an optical company which supplies OEM products to world's top class rifle scope companies. It was fulfilling and I worked at the company for more than 30 years, but I came to realize the limitations of what I can do there. That's why I've decided to start our own company with my fellow friends. I wanted to work with no limits. I wanted to use the best material and to assemble the rifle scopes all by expert craftsmen's hands. At the former company we had restrictions for material cost and labor fee. Of course that's nothing out of the ordinary, but I wanted to create rifle scopes with ultimate premium quality. For the first 3 years until we were really able to manufacture our original scopes, we would gather at a rental house/office and talk about our ideas. That still stays with me as a good memory.
What are you in charge of and what do you focus on?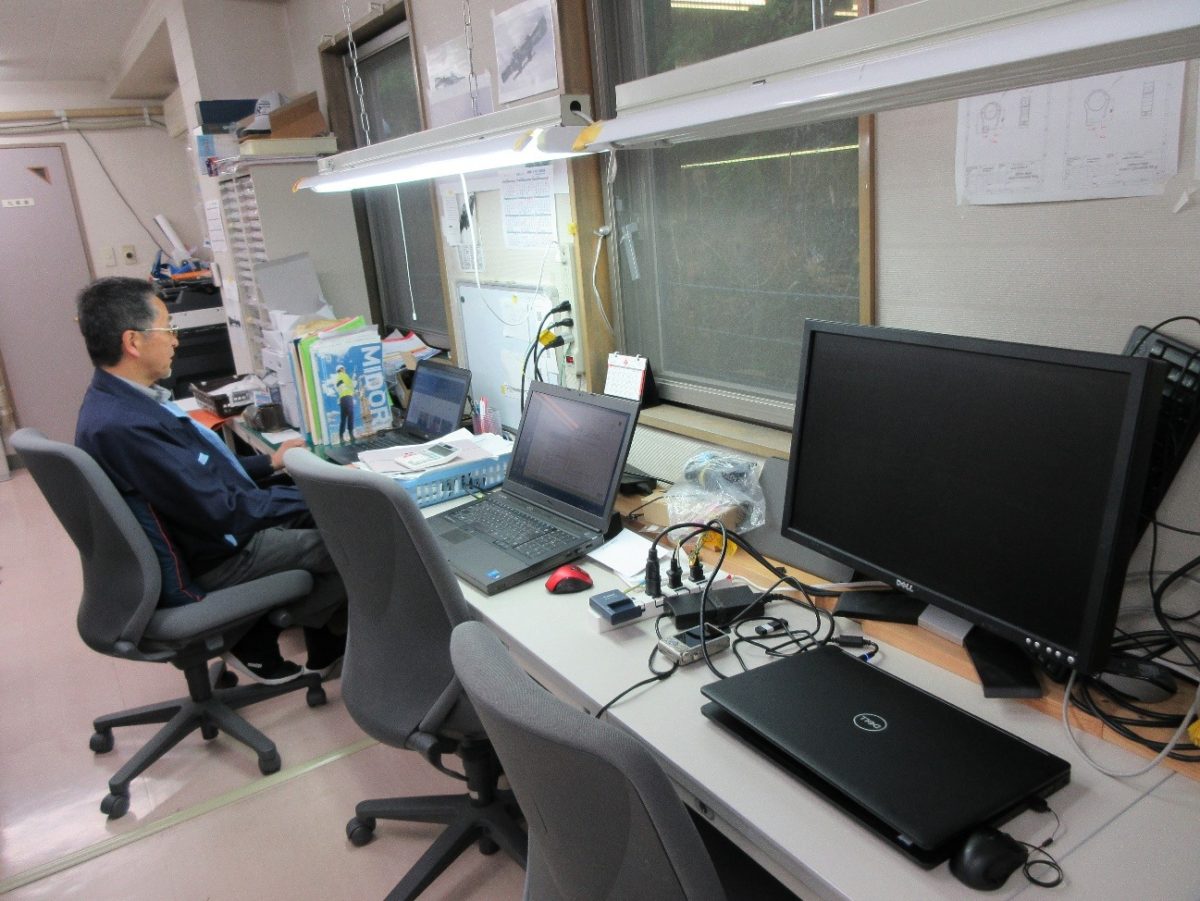 I use all 3 computers in the picture.
I look after the production management, material procurement, export & import operation, international & domestic sales,
advertising (catalogue and website), general affairs, accounting, answering to all the inquiries, designing reticles etc.
I used to do all these by myself but now I have staffs in charge so I just make sure that everything is carried out smoothly.
I put emphasis on passing on and teaching staffs what I have learnt and accumulated.
Now that I have some time to spare than before, I can spend my time on advertising which I didn't have enough time to do in the past.
I learnt how to use CAD after I started this company out of necessity at the age of 55.
Before we started manufacturing our original scopes, we designed for other companies.
So in order to sell our designs I had to use CAD.
I'm still teaching myself and improving my skills every day.
When our international distributors/dealers present their great reticle ideas I use CAD to realize their designs into actual production design. One thing we lack is the knowledge of how the international shooters prefer to use their reticles so we are grateful to receive many inspiring new reticle ideas.
I made a material procurement managing system and order management system using Access at the age of 56.
It took me more than 1 year to complete making the system. By making the system by myself I was able to save 5-6 million yen.
Also to save money I made our Japanese website from scratch also teaching myself.
I learnt how to use Word Press at the age of 60.
We make catalogs every year and for the first few years we ordered to an advertising company to make it,
but since we weren't too fond of their design I started making the catalog from the next year.
I try to come up with a design which is modern but yet somewhat Japanese.
For this year's catalog, I used a traditional Japanese lattice pattern for the cover page.
Please click here to see 2019 Catalog.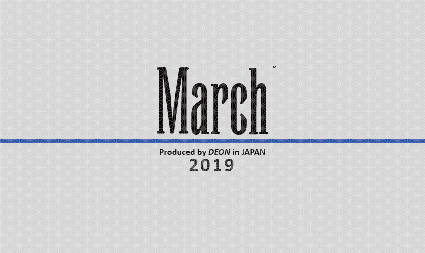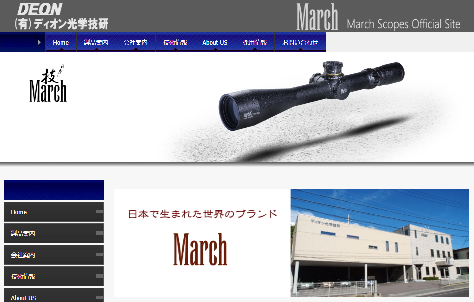 There is nothing impossible if you are determined to do it.
I want to teach our staffs not only the actual work itself but also this indomitable spirit and of course to enjoy the learning process as well.
That's why our staffs have opportunity to attend classes and we pay for their books to learn.
---
What do you find hard to do?
If customers visit our factory, we can fully explain to them by showing them the exact products.
But by telephones or by emails, it is hard to explain the details. I find this hard so that's why I want to focus more on explaining our products through our website and catalog. We renewed our global website in June 2019 for this purpose.
This picture with cherry blossoms and the castle is taken in my neighborhood.
All the pictures used in our website is photographed in our hometown.
Nagano is not only the heart of precision manufacturing such as Seiko Epson Corporation, but it is also rich with nature.
We also have famous Japanese Sake breweries so please visit Nagano when you come to Japan.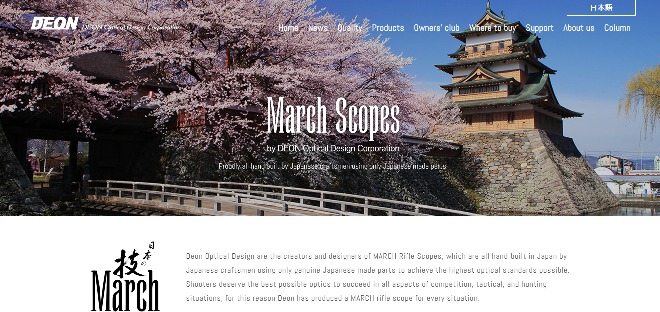 ---
What is your hobby?
To work. I am a traditional Japanese man who can work all day long and enjoy doing it.
I check every single email by all means even during my vacation when I'm supposed to relax and spend the day with my family.
Other than my work, I enjoy walking in my neighborhood.
I live close to Suwa Lake and we have many museums and hot springs where we can visit.
In summer, I can see fireworks at Suwa Lake from my house. It is very beautiful.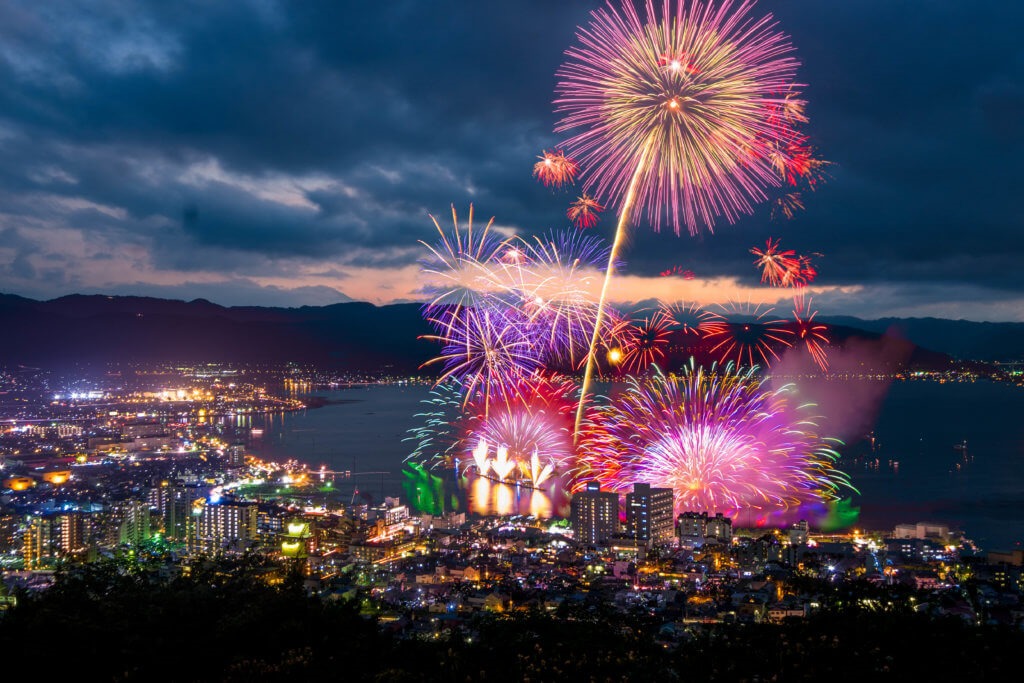 Source of reference : https://tabiotaku.com/suwako-hanabi-1/
What is your motto?   
First imitate and with continuous efforts, it becomes your asset.
Also there is another motto I want to share.
In June 2019, I went to a school reunion to meet my old friends in Iwate prefecture. Great East Japan earthquake hit Iwate in 2011
and my old friend lost his family.
Around the time when the Earthquake occurred, I encountered one poem which touched my heart.
"Tomorrow Never Comes" by Norma Cornett Marek.
People tend to think that there's always tomorrow.
But for the rest of my life I want to live a life with no regrets making the most of every single day.

Back to page