Toyota Gazoo Racing Rally Challenge 2019 in Japan
Posted 05/17/2019

Toyota Gazoo Racing Rally Challenge Round 2 @ Yatsugatake Japan
Written by : Mari Morita

TOYOTA GAZOO Racing Rally Challenge was held in Chino city on April 13th (sat) – 14th (sun) 2019.
I went to see the Rally with my family since it was held in Chino city where my workplace is located.
It was the second year of the TOYOTA GAZOO Racing Rally Challenge being held in Chino.
This Rally is positioned for beginners so there were teams consisted of men and women of all ages.
https://toyotagazooracing.com/jp/rallychallenge/report/2019/02/
The main site is at Chino general athletic playground only 10 minutes' drive from DEON
(manufacturer of March Scopes) where I work at.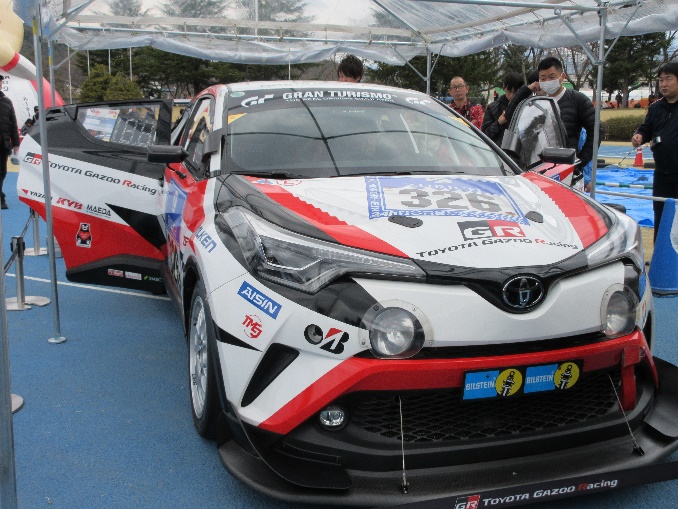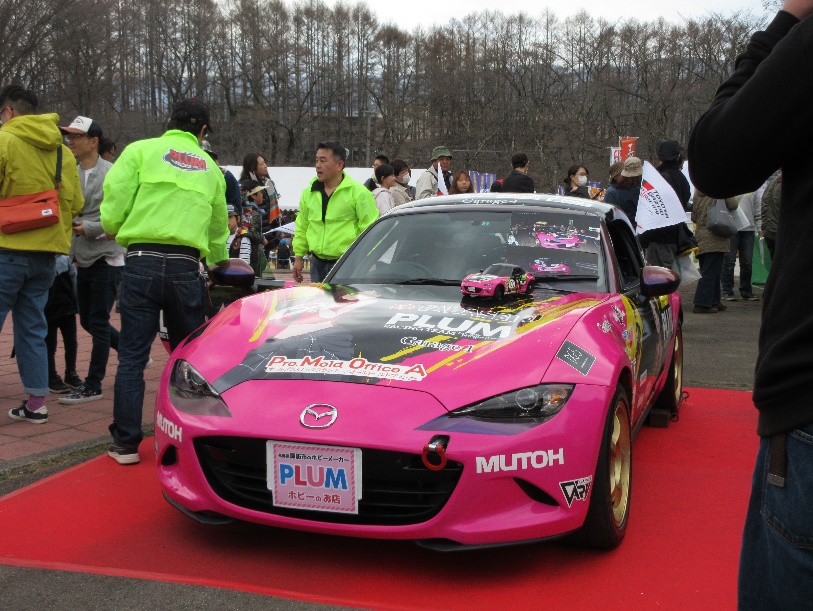 Exhibition Vehicles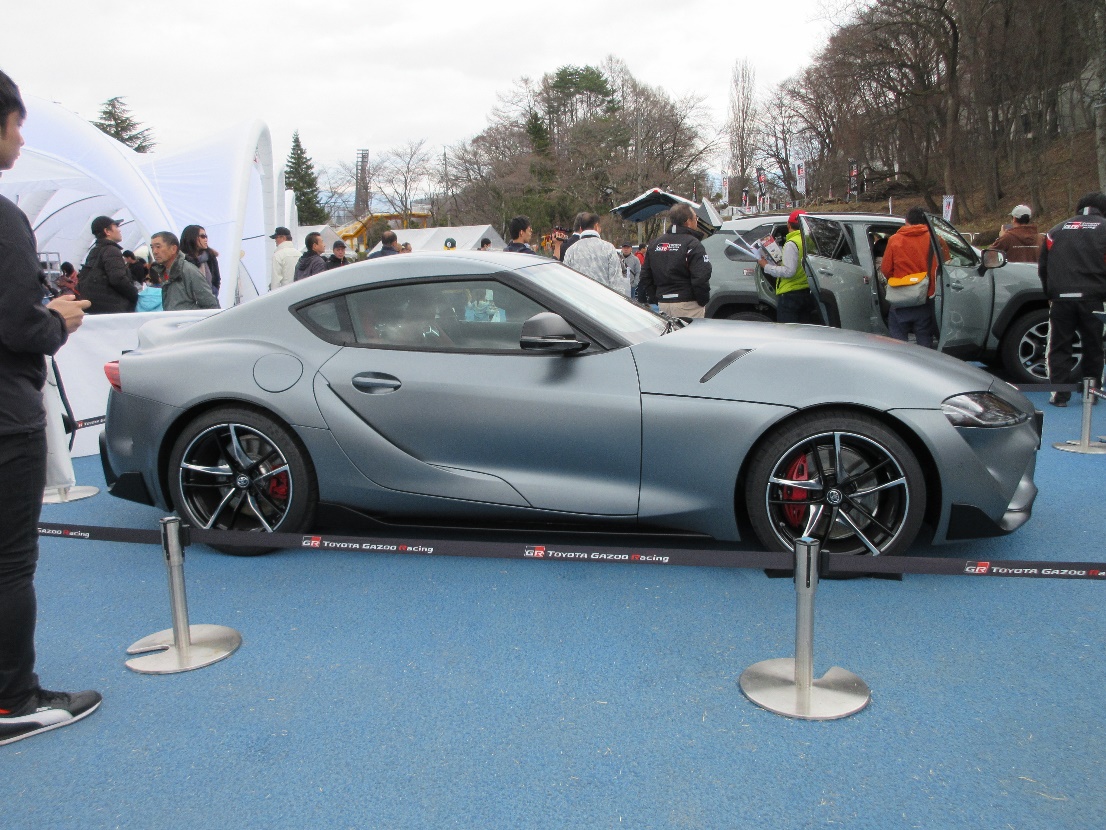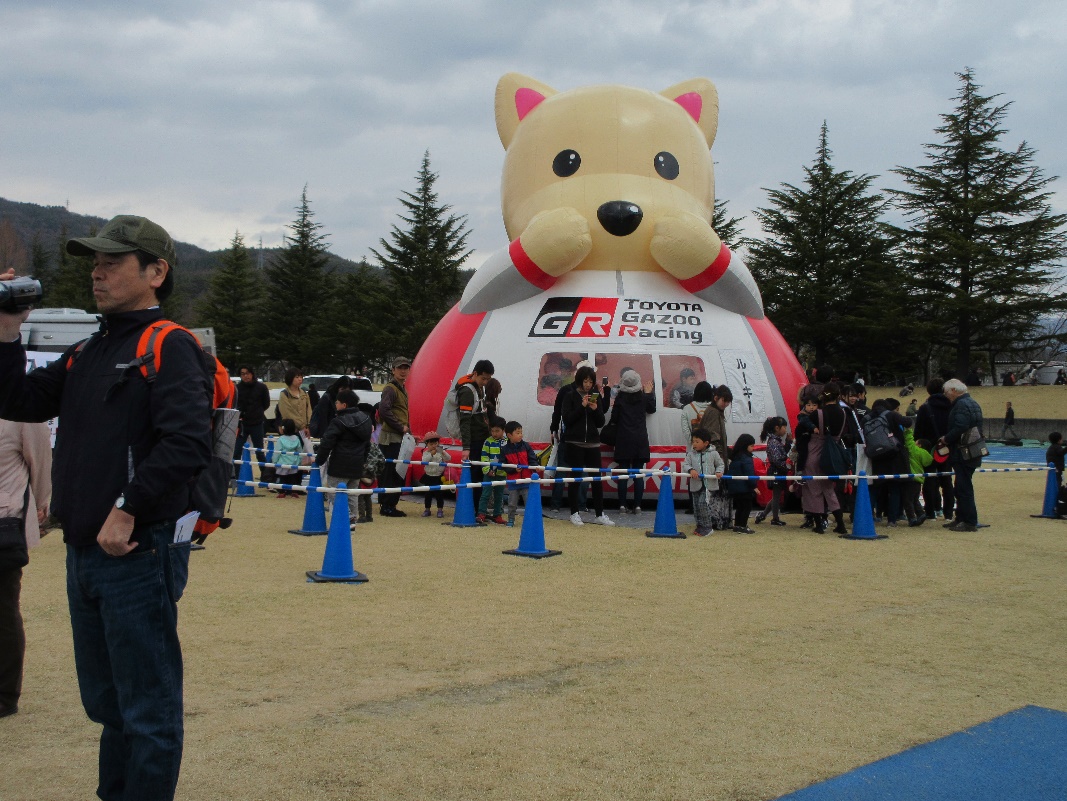 At the entrance of the Rally site, brochures were handed out. Actually DEON (March Scope)'s advertisement appeared on the official brochure of the TOYOTA GAZOO Racing Rally Challenge↓
Don't you think it's cool? (I apologize for patting myself on the back…)
In Japan, you need a license to possess any gun. In order to obtain a license, it is essential that you pass a written exam and a psychiatric evaluation, interview with the police, prove that you're not bankrupt, go through a background check etc.
There are very few people who possesses the Big bore rifle shown in the advertisement.
(*Other than the requirements above, you will also need ① to possess a shotgun for more than
10 years continuously + a hunting license (you will need to pass various tests for this as well), or
② to be recommended by the local rifle association and then to be approved by the Japan rifle association by getting good scores at Air rifle competitions. )
Since I didn't know anyone to ask to be a model, my husband and I posed with our rifles at the ready, our 9 year old son took our picture and then I designed the ad. So now you know the inside story.
It was all family business.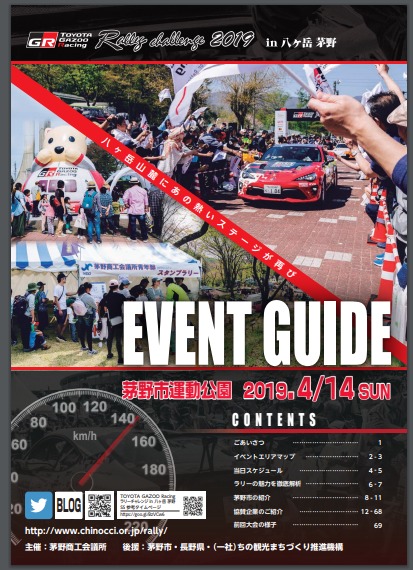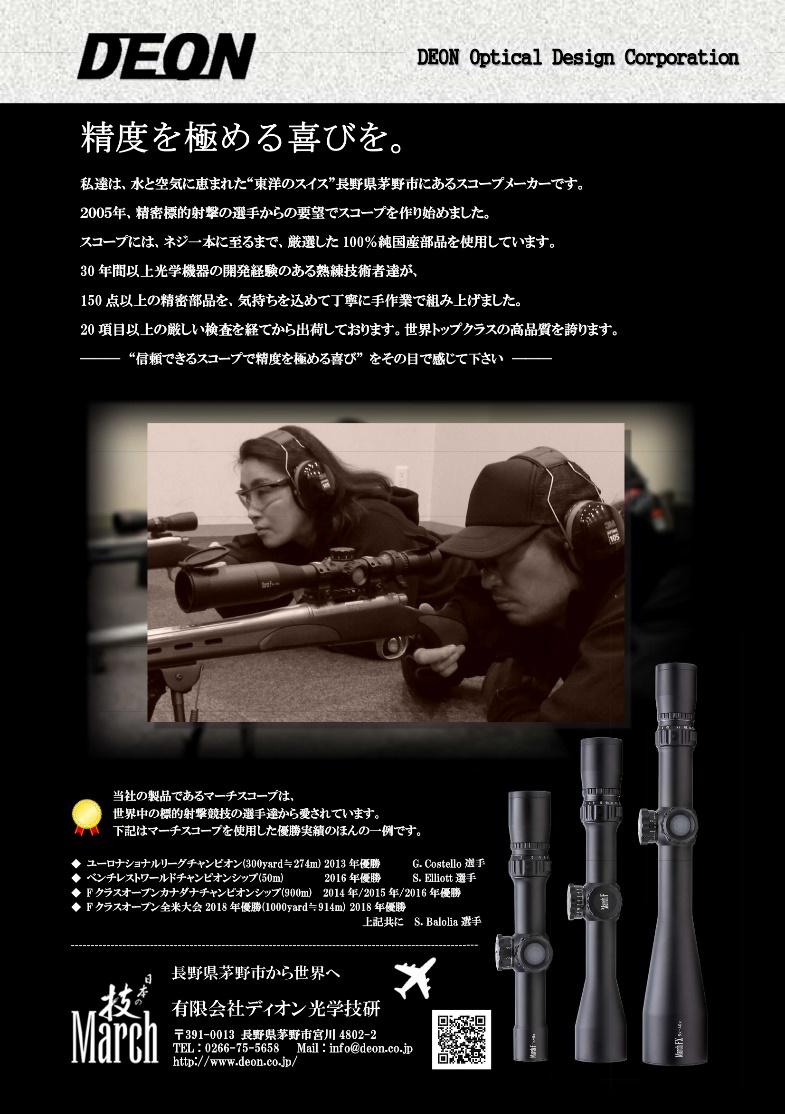 I have heard that car enthusiasts overlap with shooters as is the case with my husband.
To prove a point, Chief Director at the shooting range which I often go to, used to be a rally driver.
Therefore I designed an advertisement with a catch phrase saying "See the pleasure with your eyes when achieving the ultimate accuracy". I thought that car lovers might sympathize with the high performance precision of March Scopes.
Suwa region where DEON's headquarter is located is blessed with fresh air and clear water.
Some mineral water you see at supermarkets are bottled from this region.
Hence there are many precision machinery factories in Suwa region.
3 founders of DEON has worked at an optical company for more than 3 decades supplying OEM products to the world's top class rifle scope manufactures. Shimizu is an expert in hardware design (he has won several awards and was the observer of the ISO standards committee), Nishikubo is a lense design expert (he has accomplished many achievements such as developing the lenses for the world's first 10 magnification ratio rifle scope and the lenses for the smallest scope compared with the same magnification ratio scope ever etc.), Yoshie is in charge of production management and material procurement.    
They have been in the optical industry for a long time and when they have reached their retirement age, they have decided to start their own business to create a high-performance optical products with ultimate precision.
Because it is their company, they don't compromise with selecting components for rifle scopes.
Shimizu, CEO of DEON would visit outside suppliers and judge if those parts were good enough even for a single screw. DEON only adopts high quality Japanese made components well over 150 which are expensive to be honest.
Japanese skilled artisans assemble each scope only by hand with great care by no means relying on a machinery manufacturing.
DEON conducts more than 20 series of inspection including the gravitational loading test up to 1000G to verify that March Scopes will endure the shock of recoil at all times.
We bring out robust rifle scopes to the world with faultless precision.
If you are interested in us, please check out our Homepage. http://www.deon.co.jp/
You can also read my columns for example "Shot Show2019 in Las Vegas" where March Scopes was the exhibitor.
Now back to the Rally Challenge, there are 2 courses at the Rally Challenge. One is for time trial at a
specified range. The other is a public road where you have to observe the speed limit.
At a public road, there were many rally cars coming one after another. Drivers were friendly waving back at us. Though there were co-drivers not being able to wave back trying to remember the road they will be driving.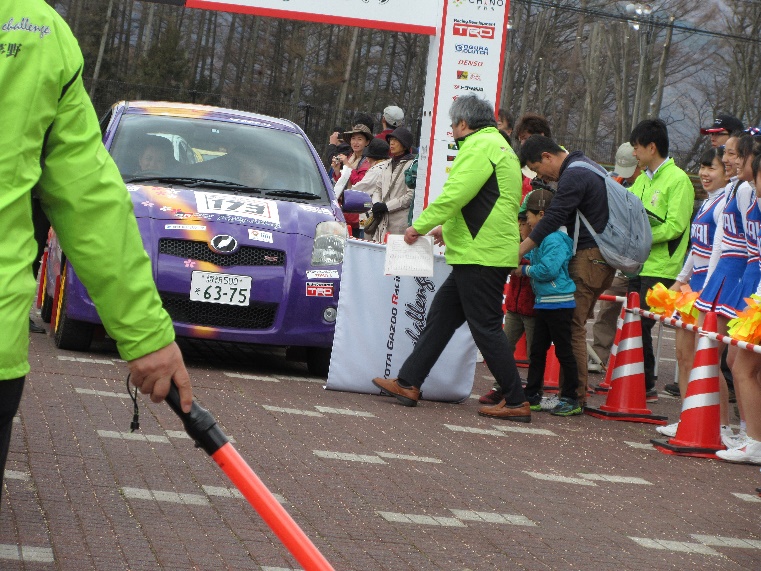 ▲Making a start! Have fun driving.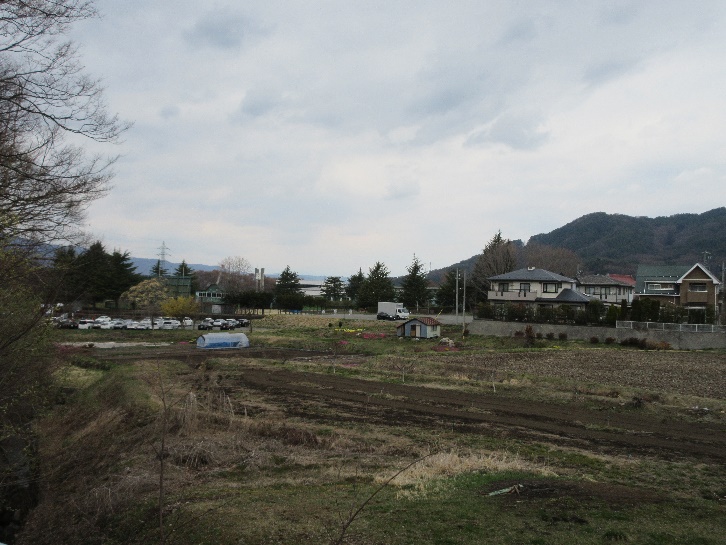 ▲Driving in the nature-rich country side of Japan.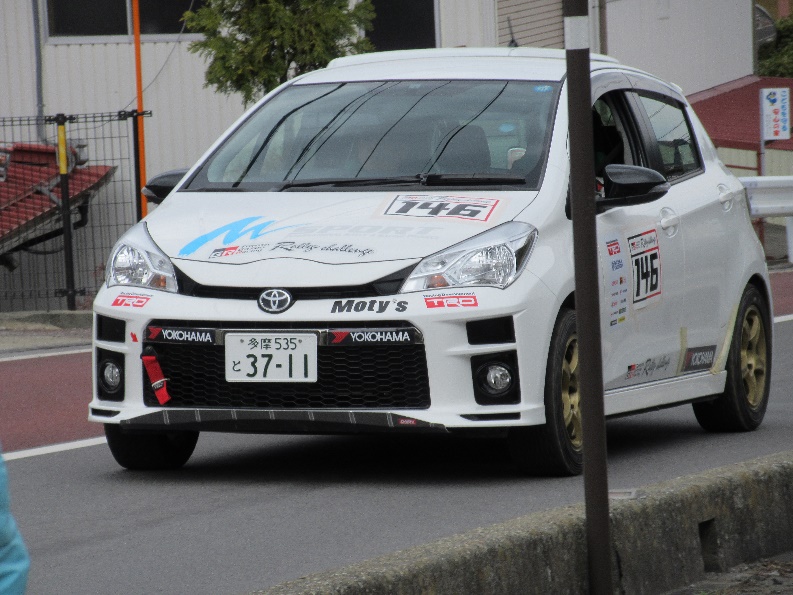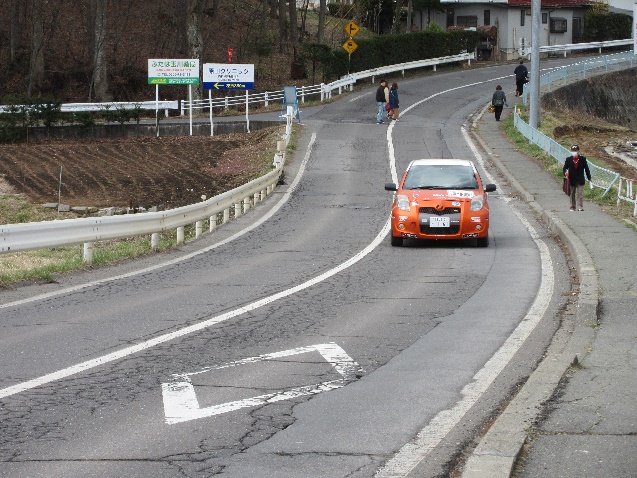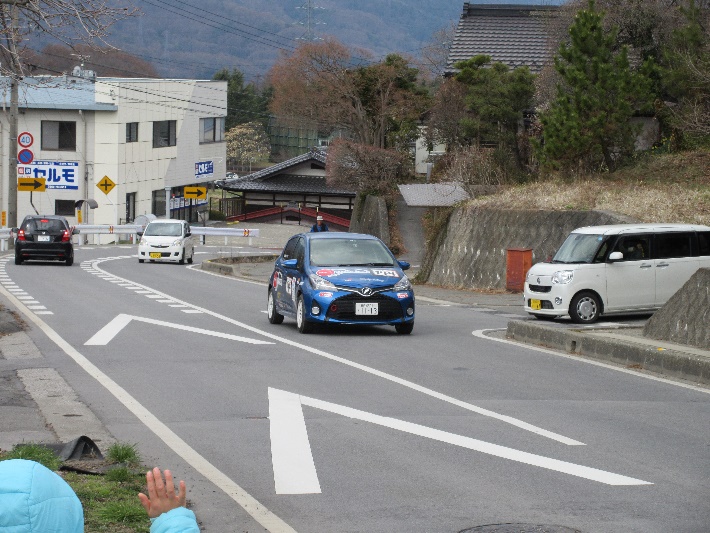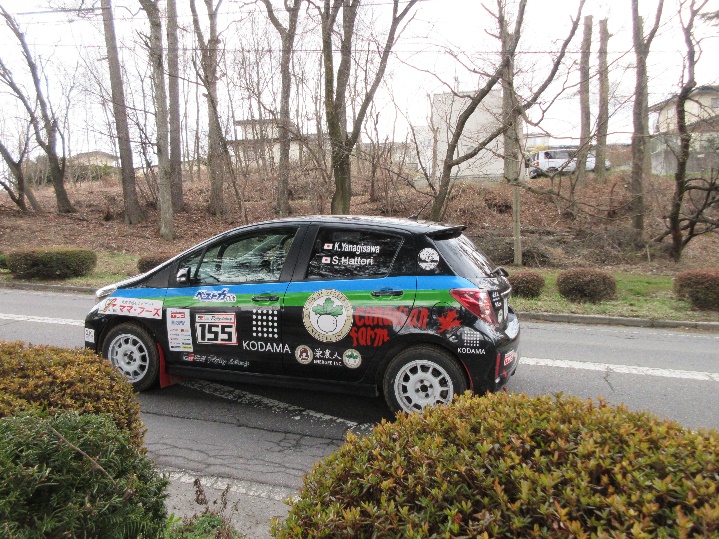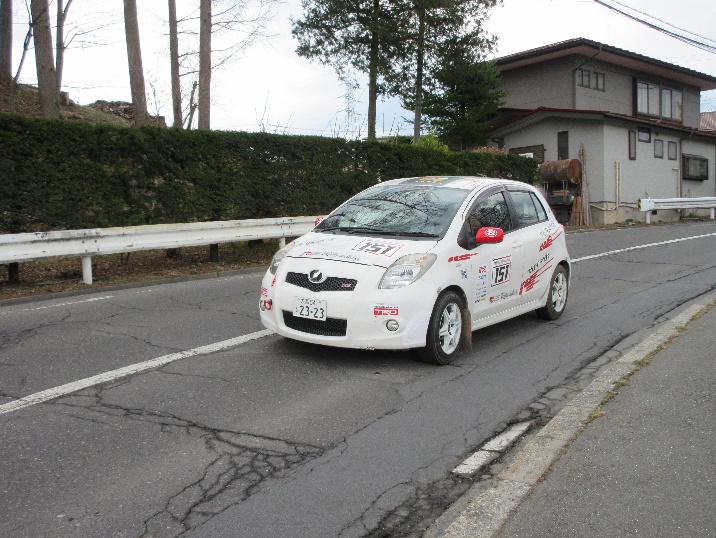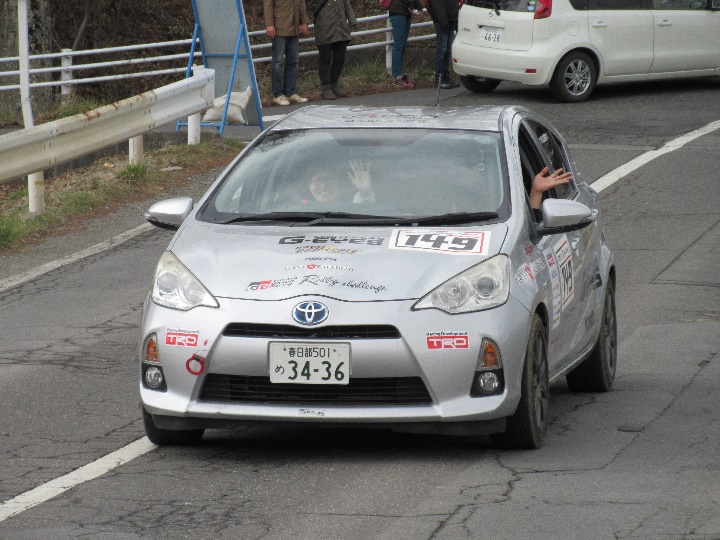 Since Rally Challenge hosted by Toyota Gazoo Racing is a competition for beginners, I was impressed with various competitors men and women at all age participating in the competition.
This is an event where manufacturer, the community, competitors and spectators come together and support to enjoy Rally competition.
Shooting competition which I participate in also consists of many competitors regardless of age or sex. Though motor sports is different from shooting competition, I was illuminated by the concept of "Enjoying the motor sports together with the community" "Beginner friendly event".
Time trial course is held around the swimming pool in Chino general athletic playground.
The competition is a heated battle competing 0.01 second.
The participation classes are Toyota 86, Vitz 1500cc, Toyota vehicles (cylinder engine under 1500cc and over 1500cc), AQUA.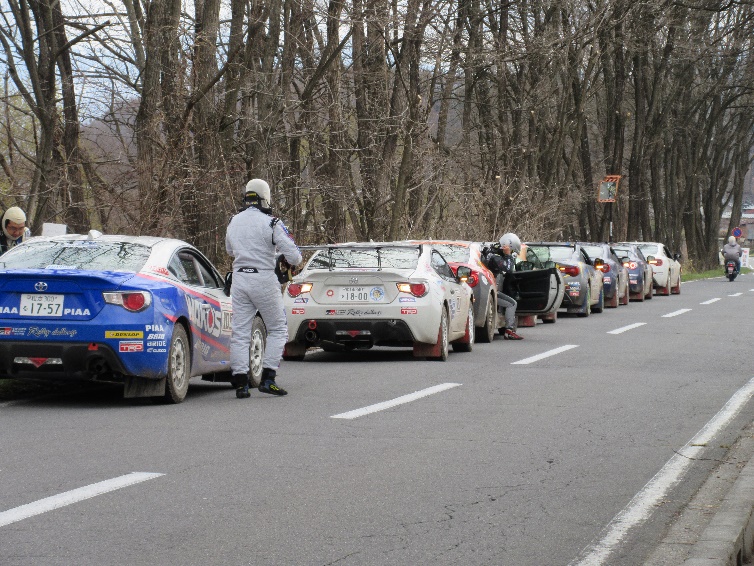 ▲Rally cars waiting to be started.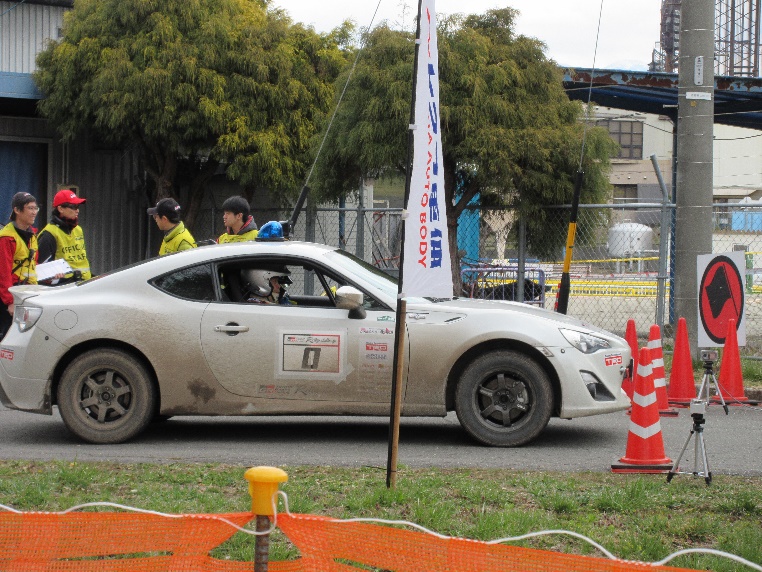 ▲A moment of tension before making a start.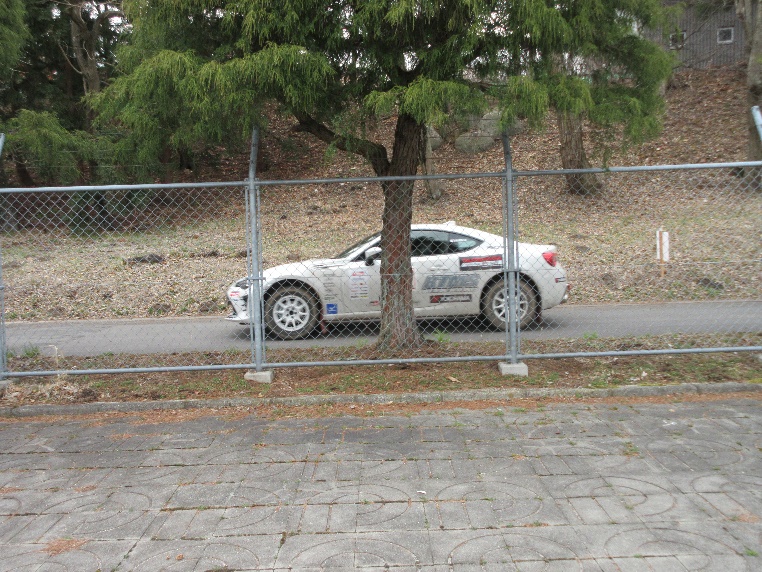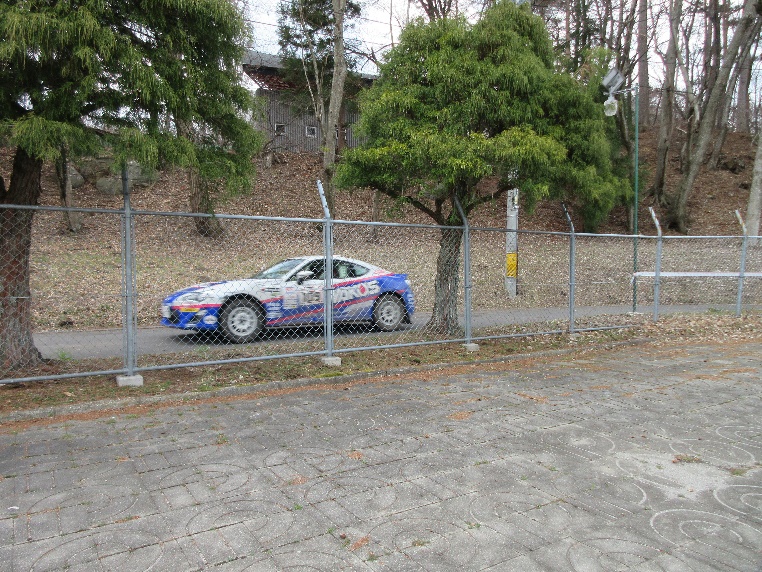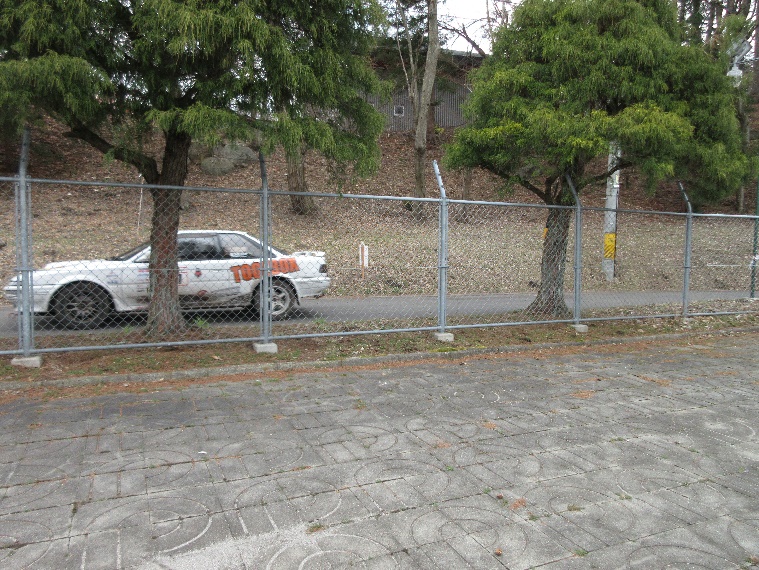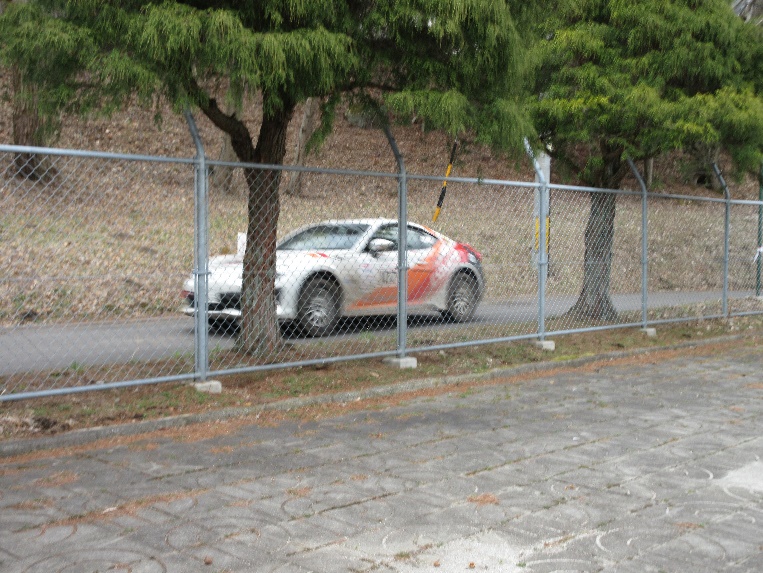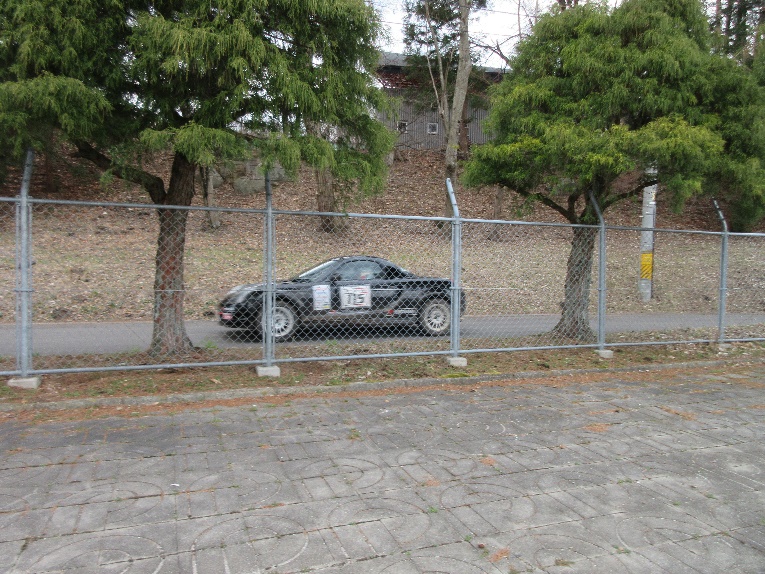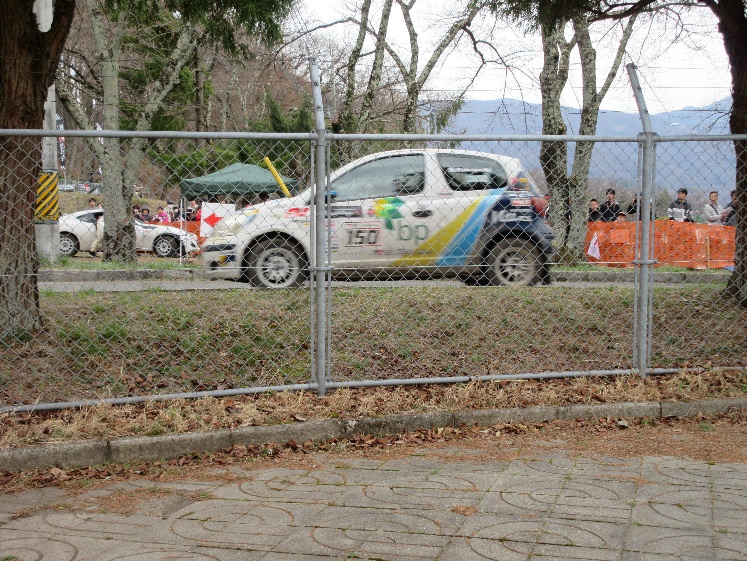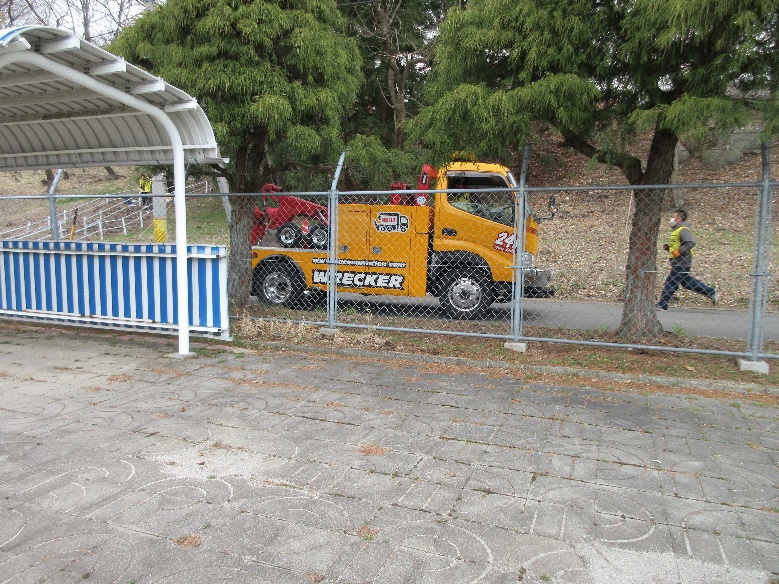 ▲Unfortunately a vehicle made a spin during the rally competition. But a tow truck immediately came and towed the vehicle. Luckily drivers were not injured. Safety was taken into account for a great deal.
Toyota hosted this event. Not only were there displays of heavy vehicles but there were many fun activities for children. We failed to get the numbered ticket, but if you got one you could experience riding on the fire truck with a ladder.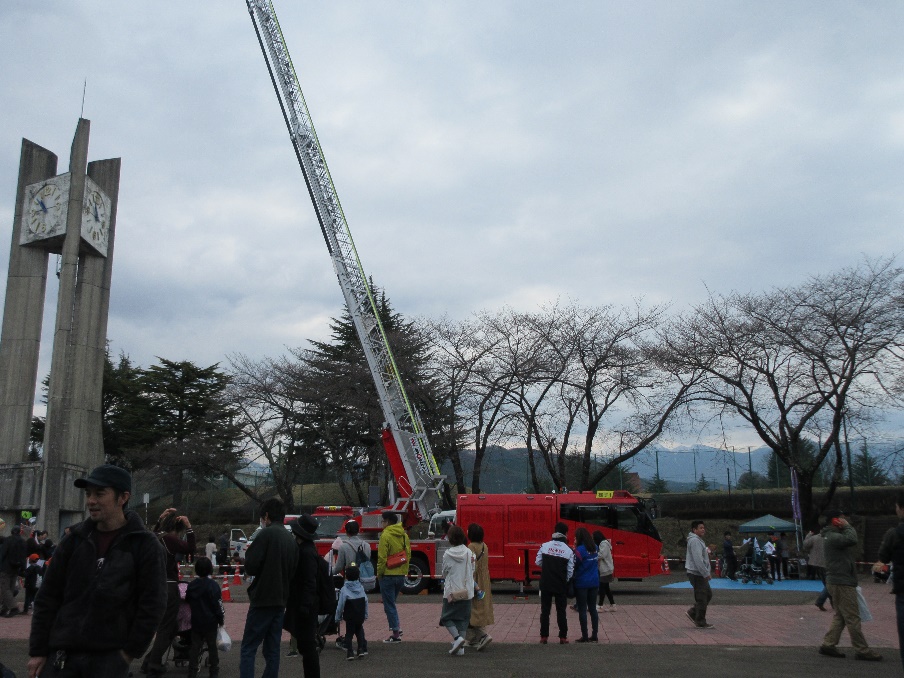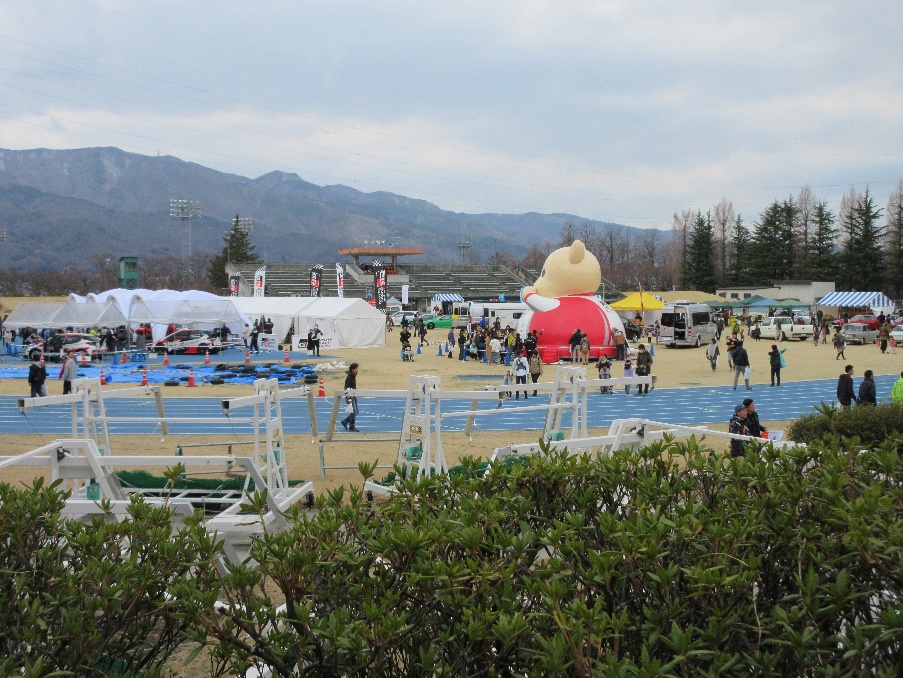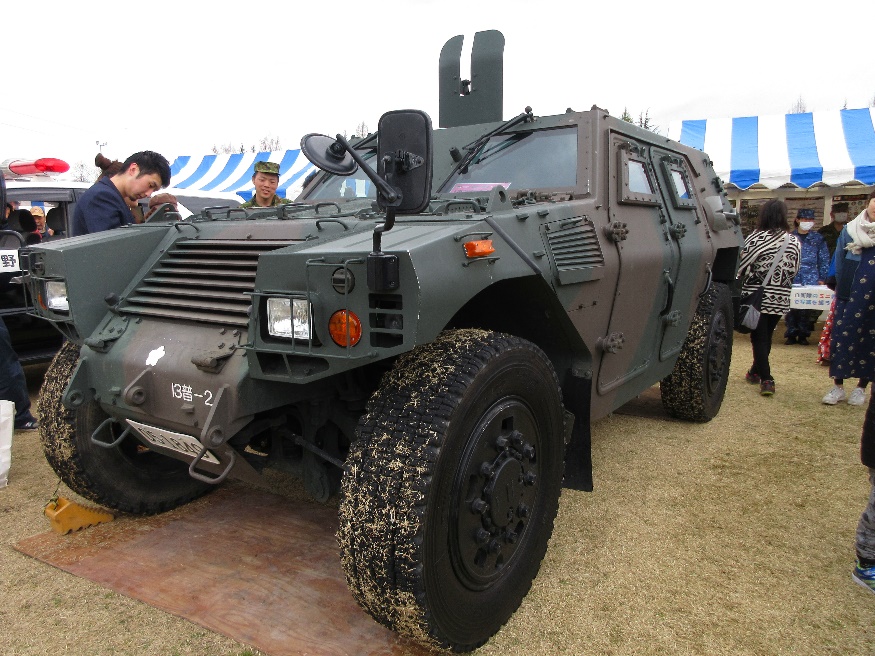 ▲Various "Heavy vehicles" were displayed as well.
Toyota Gazoo Racing Rally Challenge was a great event which kids and adults could have fun throughout the day. Maybe I should consider being a driver at next year's Rally Challenge 😉  
Back to page