Unboxing the new 1-10×24 FFP Shorty Package with specially designed box
Posted 12/07/2021
1-10×24 Shorty scope has gotten quite popular since we launched this epoch making scope. (Please scroll down to see why this 1-10×24 Shorty scope with dual reticle is groundbreaking.) After the release of this scope, we have received several requests for easier purchase of the custom unimounts. In response to these requests, we decided to make a special package for 1-10×24 Shorty scope. You can purchase just the scope, but with the package, sunshade and a custom unimount manufactured by March Scopes UK will be included with the scope. (*This package is available throughout the world. Please note that for Package in Japan, it does not include sunshade.)
We also designed a special box for the 1-10×24 Shorty scope Package. Our normal box is in black with a black logo but this special box is a blue-gray color, with matted and grained surface, giving it a luxurious feel. The March logo is silver.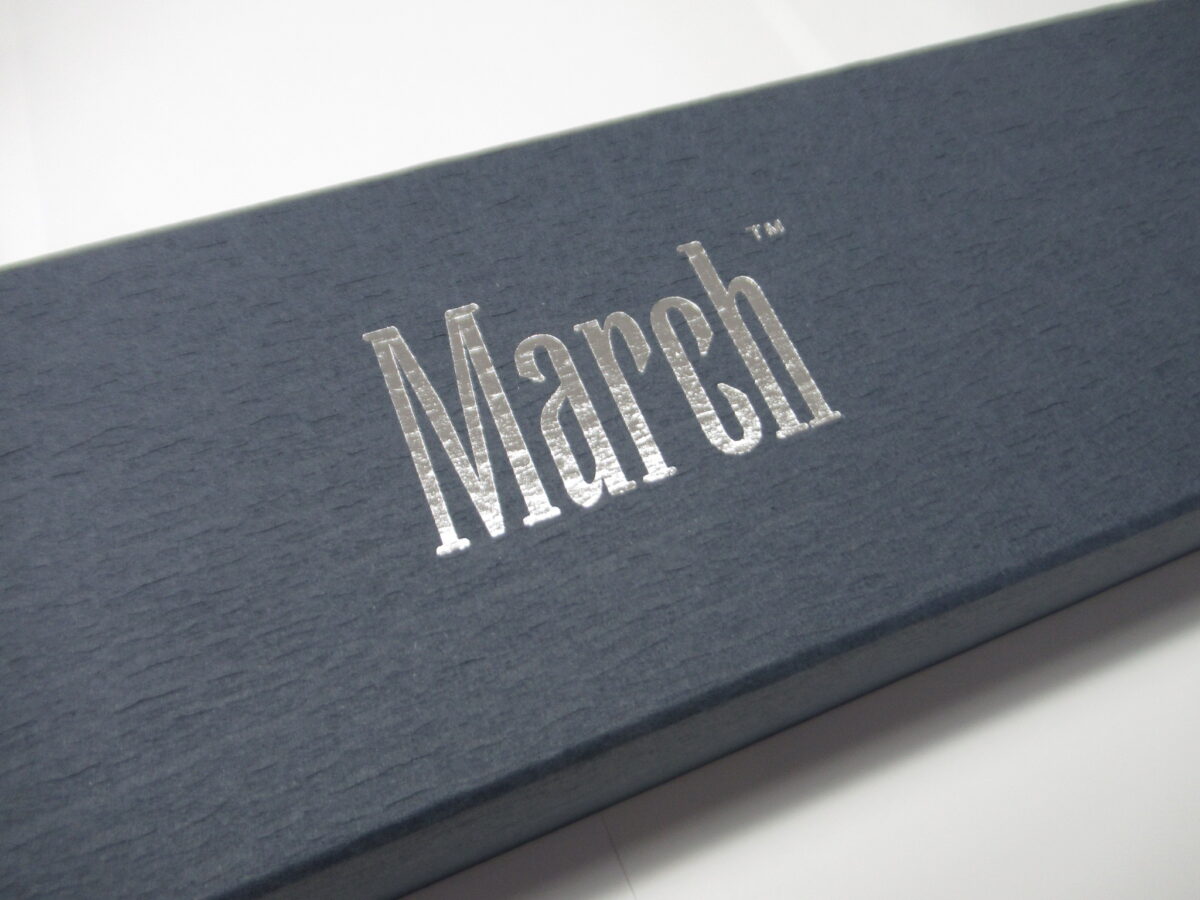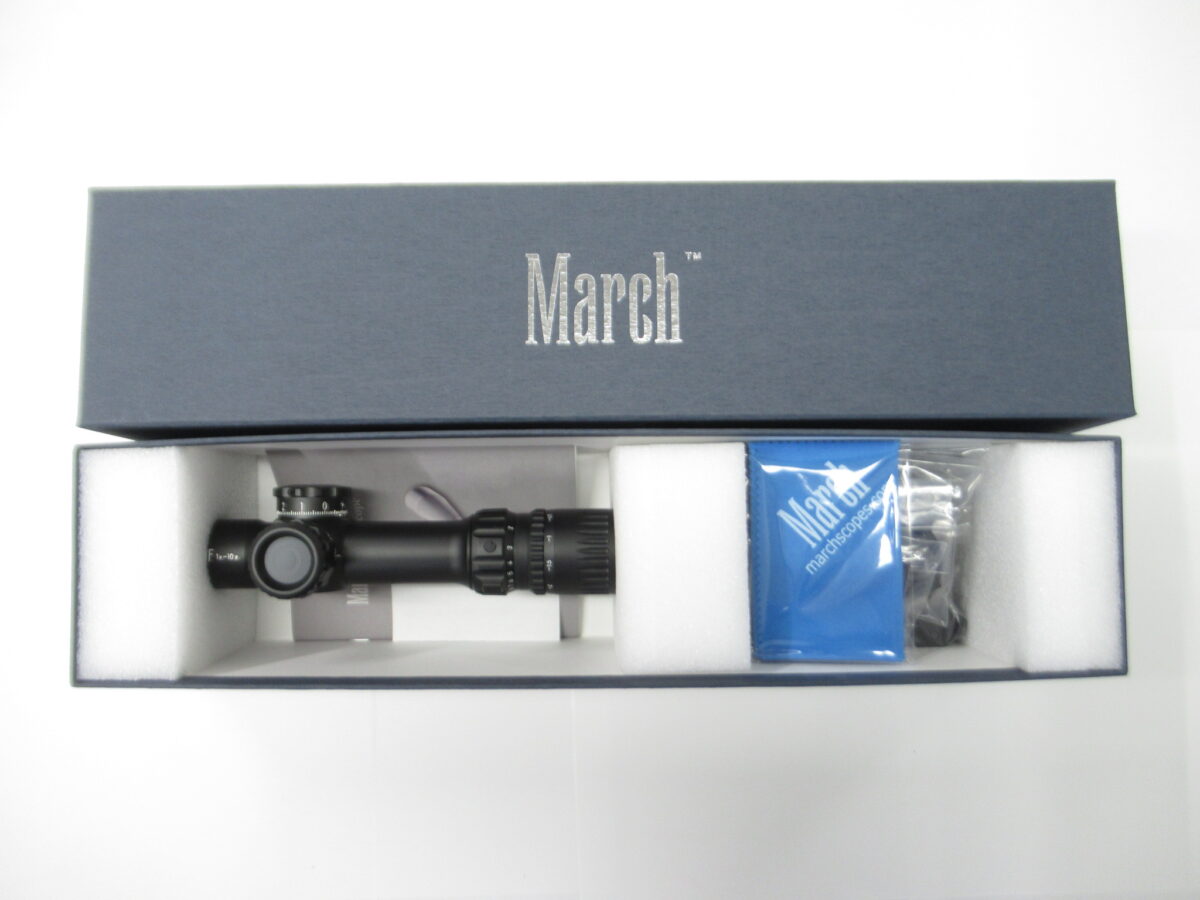 1-10×24 Shorty scope package will come with  a sunshade and a custom unimount.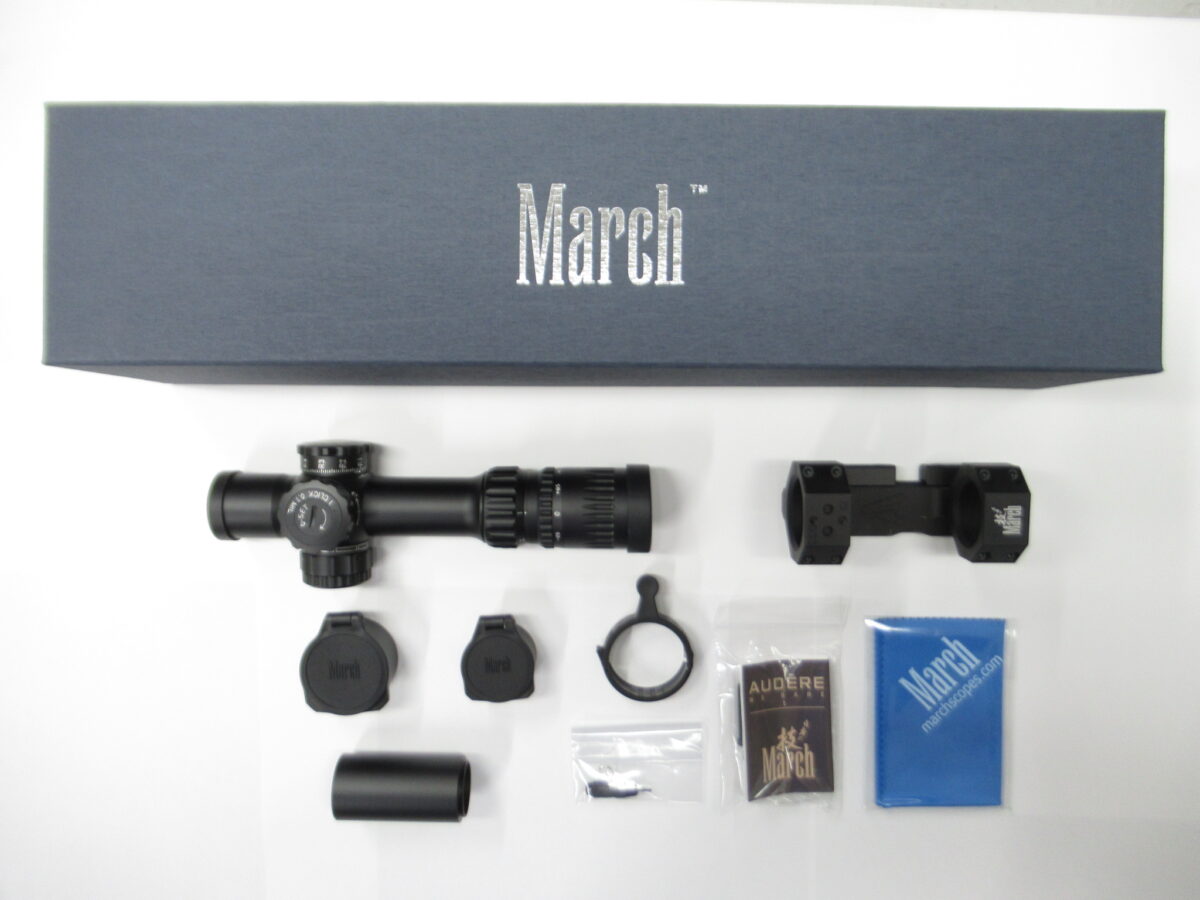 We have packages available for 2 turret types, tactical (exposed) and normal (capped). "P" stands for package. Please choose according to your preferences.
At Deon, we are very proud of our technical expertise that allowed us to design and create a scope with a 10X zoom range and a dual reticle (FFP+SFP). The technical and assembly challenges with respect to dual reticles are extreme but in order to combine merits of both FFP and SFP reticles to benefit shooters, we made a dual reticle for 1-10×24 Shorty scope. The tolerances required in assembly of the dual reticles (DR-1, DR-TR1) are such that very few are able to do it, especially with a 10X zoom ratio. Any deviation from these extremely tight tolerances will be visible in the 10X zoom range. However please be assured that the assembly of this scope, like all our other offerings, is meticulous.
March Dual Reticle has the convenience of the FFP reticle scale which magnifies and reduces according to the magnification and the usability of the SFP reticle with the constant thickness (to the eye not the scale value) of the line as the magnification changes.
(Merit of a SFP reticle) : The size and thickness of reticle line and dot is always constant.
→ Cross line and day bright center dot is in SFP reticle. This means that at higher power, the center dot will not bloat and hinder the view. On the other hand, the reticle lines and the center dot will not be too fine as in the FFP reticle. Cross line and the center dot in the dual reticle is usable throughout the entire magnification range as they are in SFP reticle. Also this dual reticle (DR-1, DR-TR1) has the brightest center fiber dot (FD-1) among all our FFP scopes, which can be fully usable for daytime as well.  
(Merit of a FFP reticle) : The scale value will always be consistent and it is easy to calculate.
→ Scale is in FFP reticle. You do not need to convert the scale value at other magnification.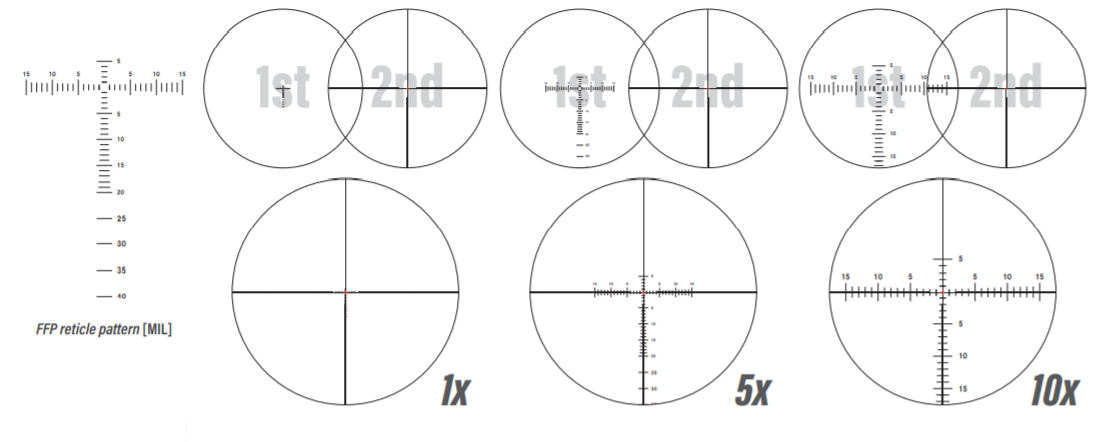 We will continue to listen to our valued customers for better products and service. Thank you for your continued support.
Written by : Mari Morita

Back to page