News Category
Archive
Newly Posted
Congratulations Mark Bassett (UK) for winning at the WAFTA 2022 field target competition!
Posted 03/25/2022
Congratulations to March Scope Owner Mark Bassett (UK) for winning the WAFTA (Welsh Airgun and Field Target Association) Grand Slam Champion 2022! Mark shot with 10-60×56 High Master March Scope employing "High Master Lens System" and "Temperature Anti-Drift Lens System". The High Master Lens System has 2 Super ED lens elements within its new lens system. By using Super ED lens elements, we can suppress chromatic aberration even more than with ED lenses and thus produce a sharper image with greater contrast. In the latest optical systems, a new lens material has been developed to accommodate changes in environmental temperature by altering the refractive index of the lenses. This new lens material has been adopted for the new High Master optics to create a more stable lens system that naturally adapts to changes in temperature to maintain focus and clarity over a wide range of conditions.
Following comment is from Mark. "In field target the grand slam event in wales is the match play style competition that ends our winter series. The top 16 shooters who have qualified during the winter get drawn out of the hat for the head to head competition.
To get through to the final and win you need to win the 4 rounds of head to heads. Overall on day I missed 2 targets in the first round but cleared the next 3 courses. Those were the only course clearances that were registered all day as well.
I used my mk3 ISP Airstream with my FT high master. The scope was brilliant throughout the competition. It was the first warm day we have shot in for some time and the scope was flawless. Looking forward too the competitions ahead for 2022…"
Again well done Mark and to all the top 16 shooters! You can also check the results and learn about WAFTA from this link. http://fieldtarget.wales/about-wafta/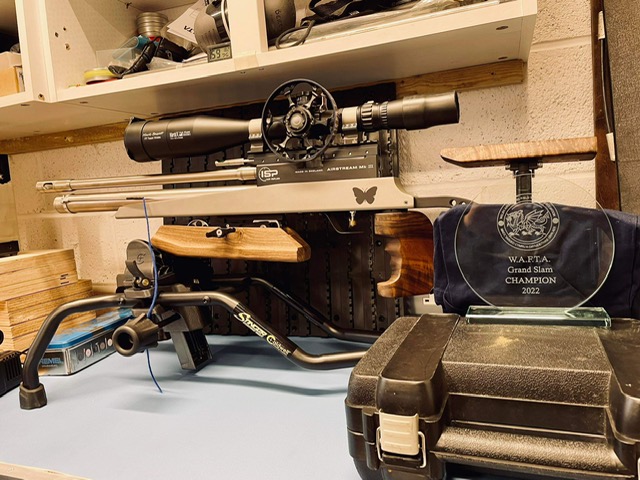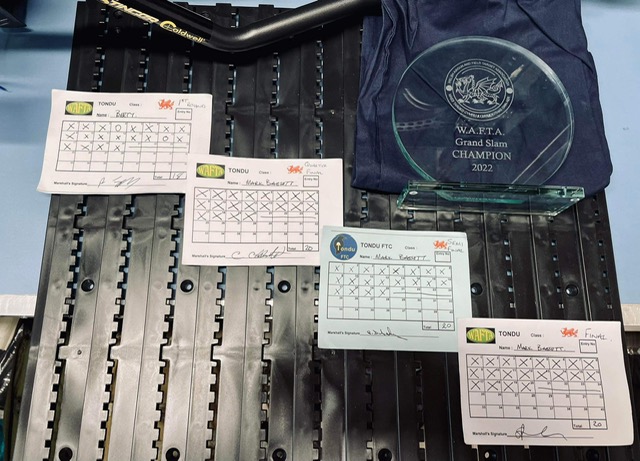 Back to page