News Category
Archive
Newly Posted
Comment by Tom Reynolds (Great Britain), the new Under 25 F Open World Champion
Posted 04/11/2023
Below is the comment by Tom Reynolds (Great Britain), the new Under 25 F Open World Champion! Again well done Tom!
"It's been nearly 3 days since we returned from South Africa and after coming back down to Earth, it's time to reflect on what an amazing trip it has been!
Despite this not being the first time I have visited South Africa, it is the first time I have competed over there and the first time I have toured internationally with GB. It is a great honour to have been a member of the

Great Britain F Open Rifle Tea

m, superbly led by

Tony Mars

h,

Paul Harkin

s and

Lance Vinal

l. During our trip, we competed in the 86th South African Open Championships and the 6th F Class World Championships both individually and as a team. Participating in these events were competitions from 12 different nations including the United States, Australia, New Zealand and of course the Republic of South Africa. The General de Wet range is a stunning range to shoot on with very true, but challenging winds that can change significantly between shots. Obviously being a warm climate, we experienced a LOT of mirage which we do not often see in the UK. However, this was an excellent opportunity to practice and perfect these skills for the future.

Although I picked up the conditions pretty well, you cannot afford to drop too many points when competing against the best shooters in the world. I am very proud to have finished 16th which was the highest British shooter in the SA Open. Also, I finished 1st place in the Under 25 Aggregate for F Open. Moving onto the World Championships, I was feeling confident in my abilities to steer my bullets to the V Bull, maybe a little too confident… However, this got the better of me in one the matches which scuppered my chances of finishing at the top of the scoreboard. Despite this, I managed to finish in 33rd place in the Grand Aggregate and 1st in the U25 Championships which is an incredible achievement.

Congratulations to my GB F Open team mates and GB FTR friends who received medals. Also to

Garryk Campbell

who won the U25 Championship in FTR.

During our trip, I was fortunate enough to meet some amazing people from all over the world. I hope to see you all again soon! I am very pleased to have spent this trip with my good friend

Gary Costello

, who is probably the most experienced shooter I know and has greatly assisted me over the past 5 years. Even though he did beat me by V Bull in the grand agg…

You're probably thinking, how on earth could I afford this trip? You're right, I could not afford this trip on my own and I am very grateful to have received donations from friends and family. I also received donations from some local businesses who I would like to thank; Yorkshire Timber & Builders Merchants, TempDeck Ltd, C&S Electrical Supplies, Fitton & Co, David Airey Civil Engineering Ltd, Stuart's Hardware, CTS Ironmongery Ltd, Andrew Greenwood Electrical, Mortgage Inn Ltd and Denholme Rural Crafters. Thank you to you all, I really appreciate your generosity! Finally, I would like to mention my parents; Karen and Frank who have supported me immensely throughout my shooting journey. In particular my dad, who got me into shooting in the first place and helped me progress through the different stages.

Also, a big thanks to March Scopes, Benchmark Barrels, Bat Machine Co and Sebastian Lambang for providing the highest quality components which have assisted me to these achievements.
Now onto the start of the 2023 GB F Class Season and preparations for the next World Championships in 2026 on home turf at Bisley!"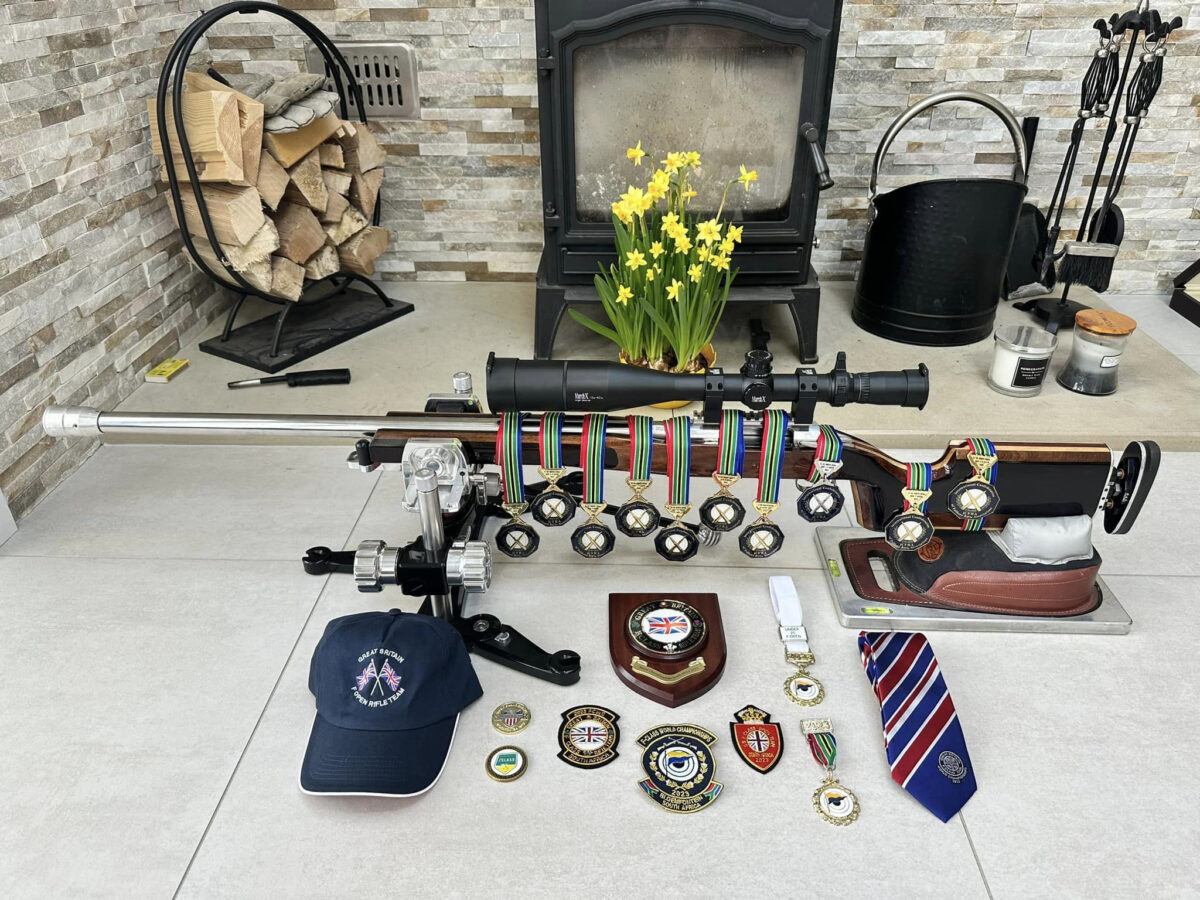 ---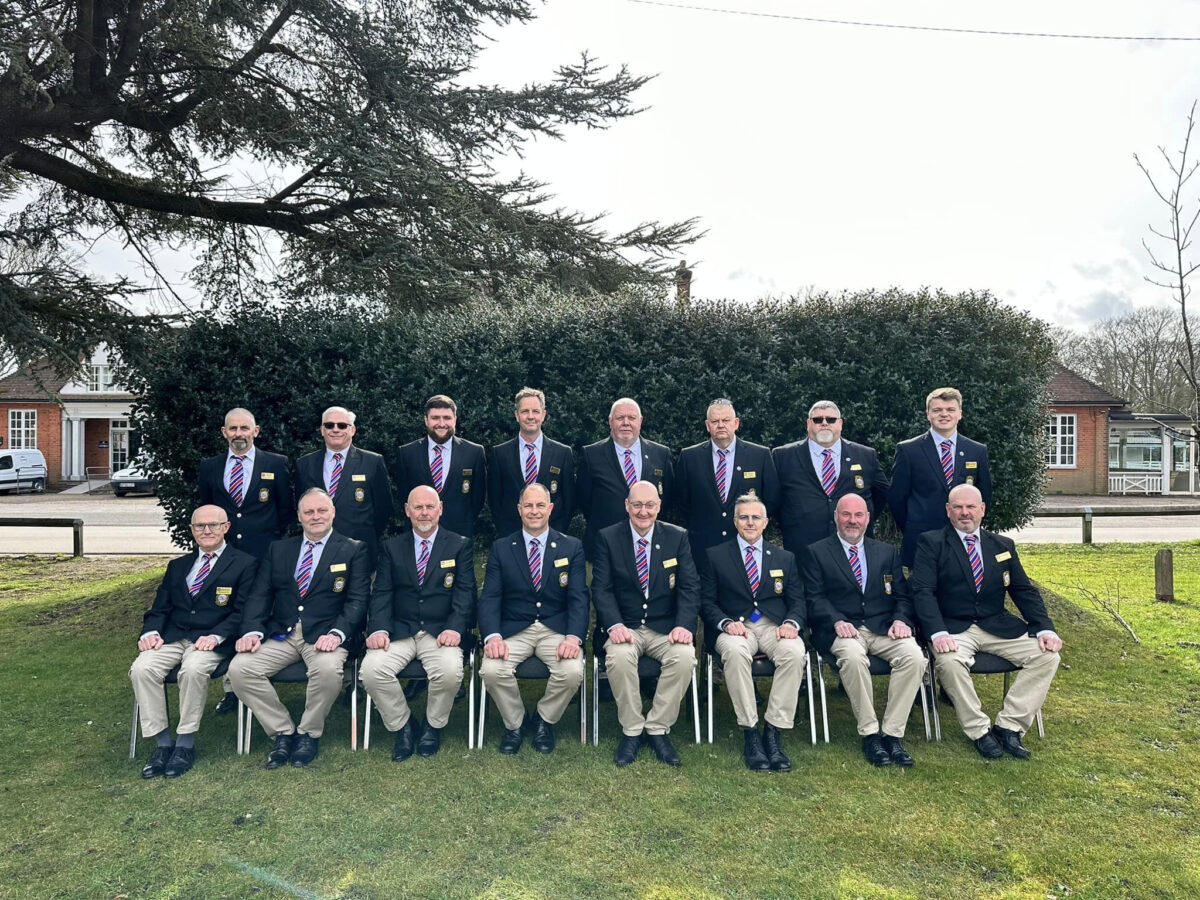 ---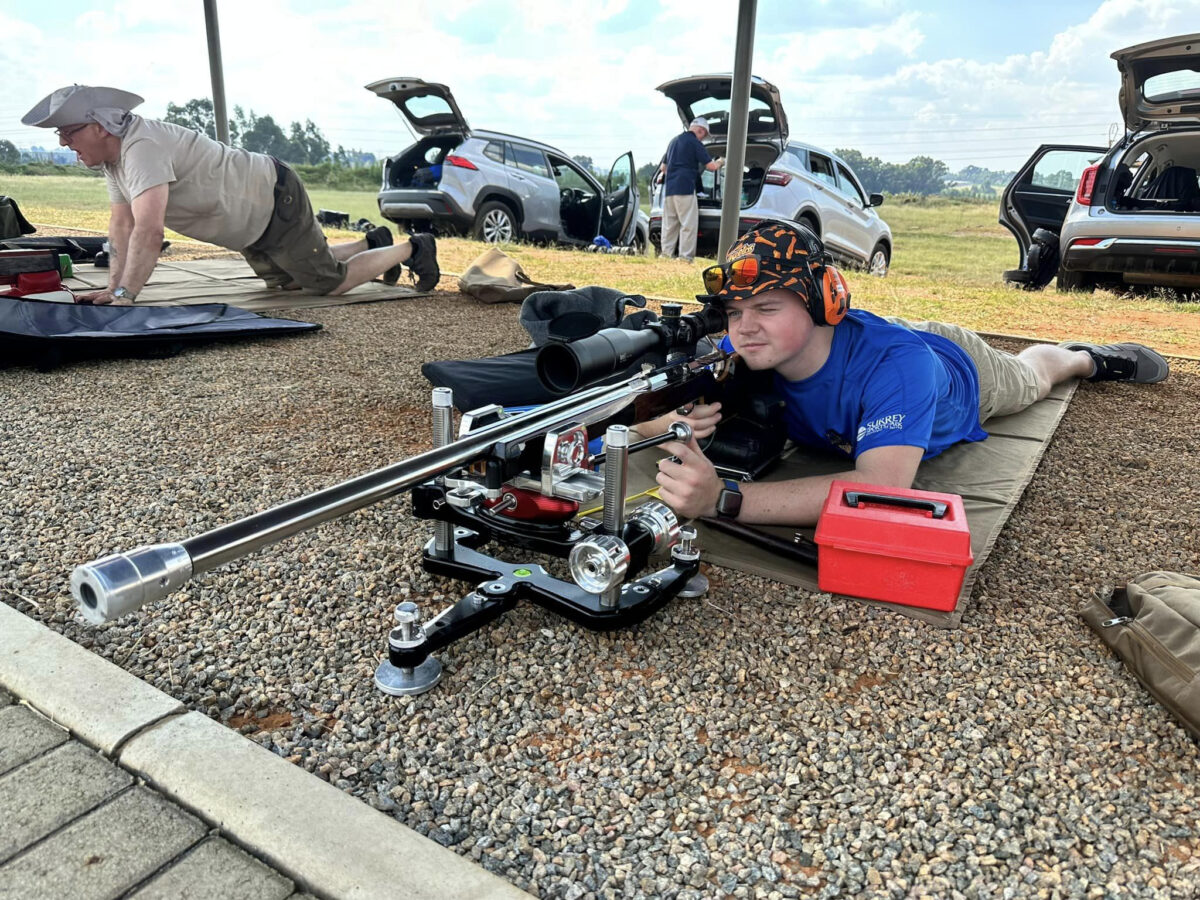 ---
Back to page