Final Specification and Reticle designs for March 4-40×52 GENESIS FFP Scope
Posted 12/25/2019
For long and ultra-long range applications, March has moved beyond
traditional rifle scope designs with the new GENESIS series.
March's High Master optical system (incorporating 2 Super ED lenses) delivers superb image quality
in a FFP design with a class leading 10x zoom ratio to fit any environmental conditions.
GENESIS scope keeps the aim point optically centered within the internal lens assembly of the scope.
There is no requirement for additional, bulky and expensive additions,
the GENESIS scope provides the shooter with a complete system.
March GENESIS scope is capable of engaging targets out to 3 miles (4.8km) subject to rifle system, ammunition,
and environmental conditions without compromising image quality and without utilizing any external accessories.
This 4-40×52 GENESIS (with total elevation of 86 mrad) is the sister model of 6-60×56 GENESIS.
It is a lighter and shorter model of 6-60×56 GENESIS.
To further increase the GENESIS' 86mrad internal range, a 29mrad base is built into the GENESIS Picatinny mount.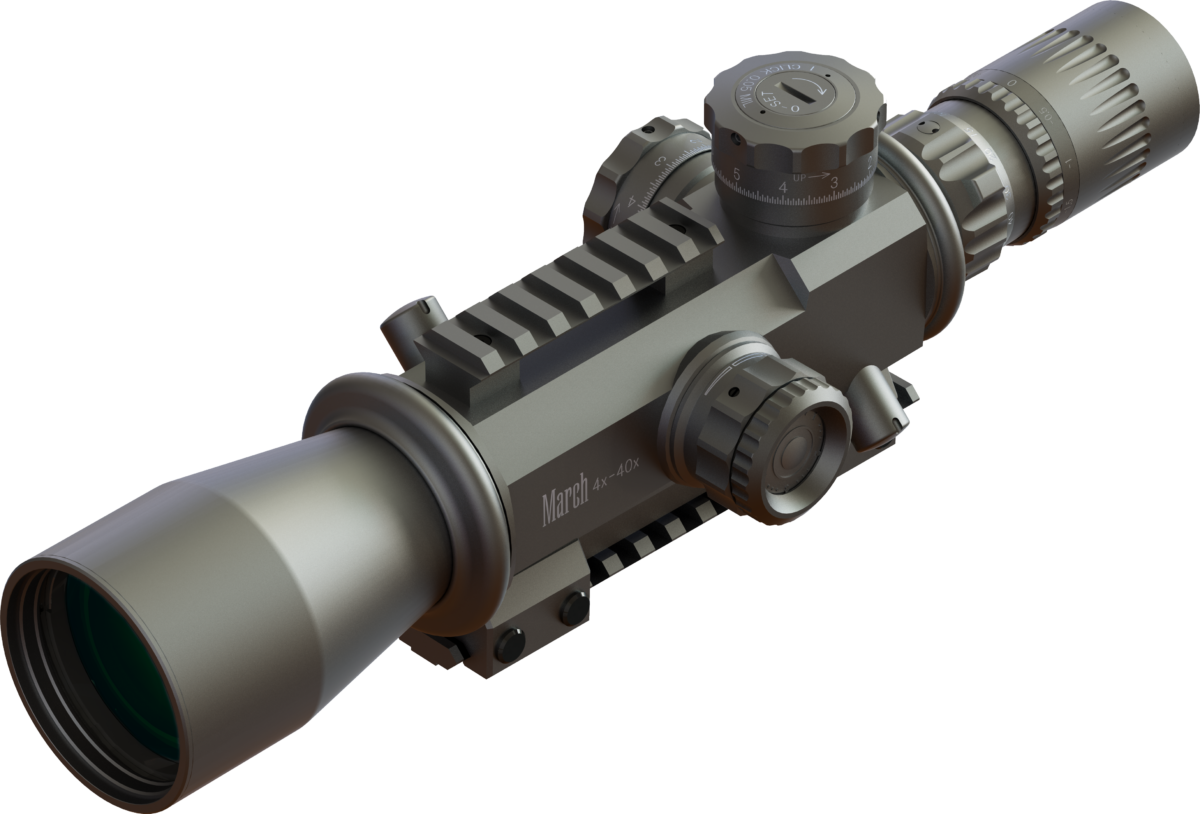 Final Specification of 4-40×52 GENESIS FFP scope
1 click 0.05mrad, 10mrad per 1turn
Elevation UP/72mrad, Down/14mrad
Windage UP/14mrad, Down/14mrad
Elevation turret : 0-set function
Windage turret : tactical type
Side Focus : 20m – infinity
With Illumination
Eyepiece: 24 degree wide angle, fast focus diopter
Length : 331mm/13.0in
Weight : 1.28Kg/45.2oz
Reticles are specially designed for this scope.
You can choose from below.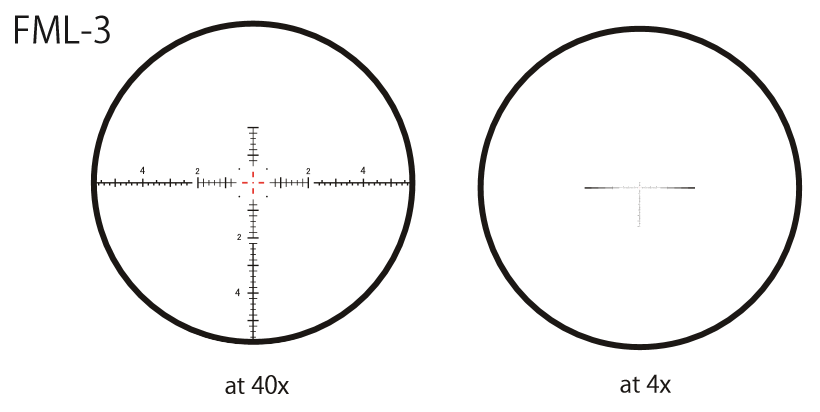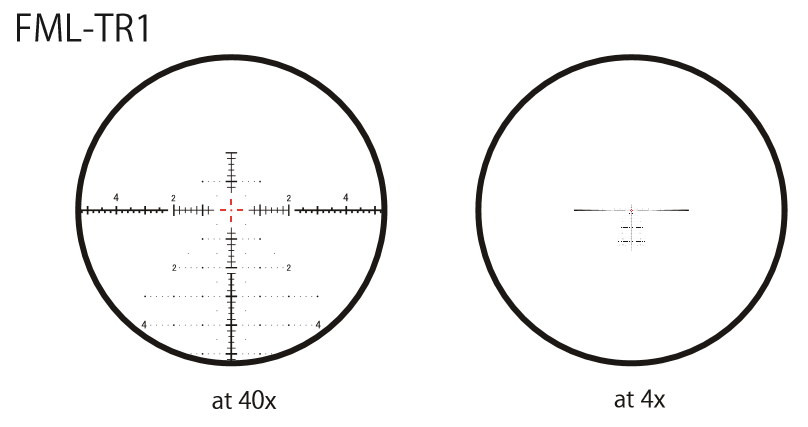 We are excited to launch the production model of 4-40×52 GENESIS at the Shot Show.
We invite you to come take a look at our new March rifle scopes at SHOT Show 2020!
Booth : 3263
Corporate name : March Scopes

---
Back to page