King of 2 Miles in Canada was held on September 10-12
Posted 09/15/2021
King of 2 Miles in Canada was held on September 10-12 near Youngstown, Alberta. 
The picture below shows March Scope Owner Curt Rouse (on the right) and his spotter Jens Girke (on the left). 
Curt shot with March 6-60×56 Genesis which has 114 Mil/400MOA of total elevation travel without utilizing any external accessories. The unique design of Genesis scopes (the scope itself inclines) allow the shooter to always see through the central part of the lens producing clarity, definition, and minimal chromatic aberration when extreme elevation is used even on 114 MIL/400MOA.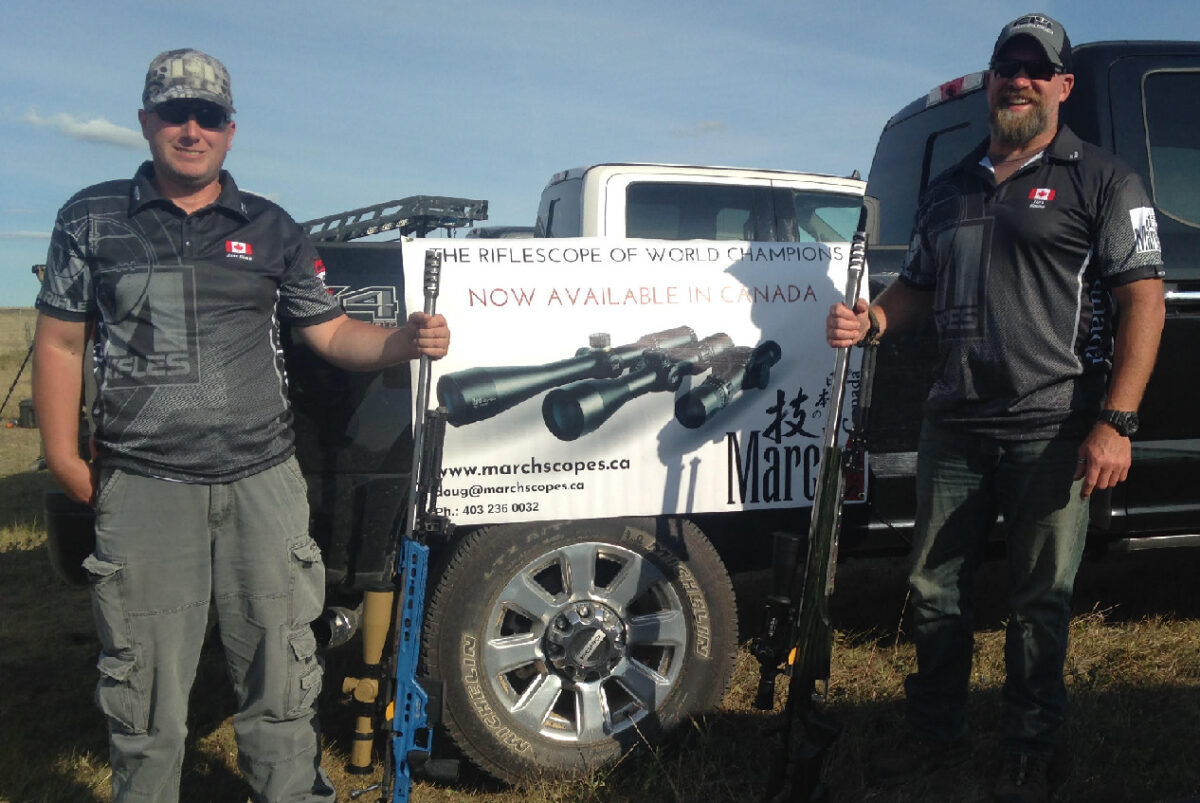 ↓ Curt  shooting King  of 2  miles  in  Alberta, Canada, September,   2021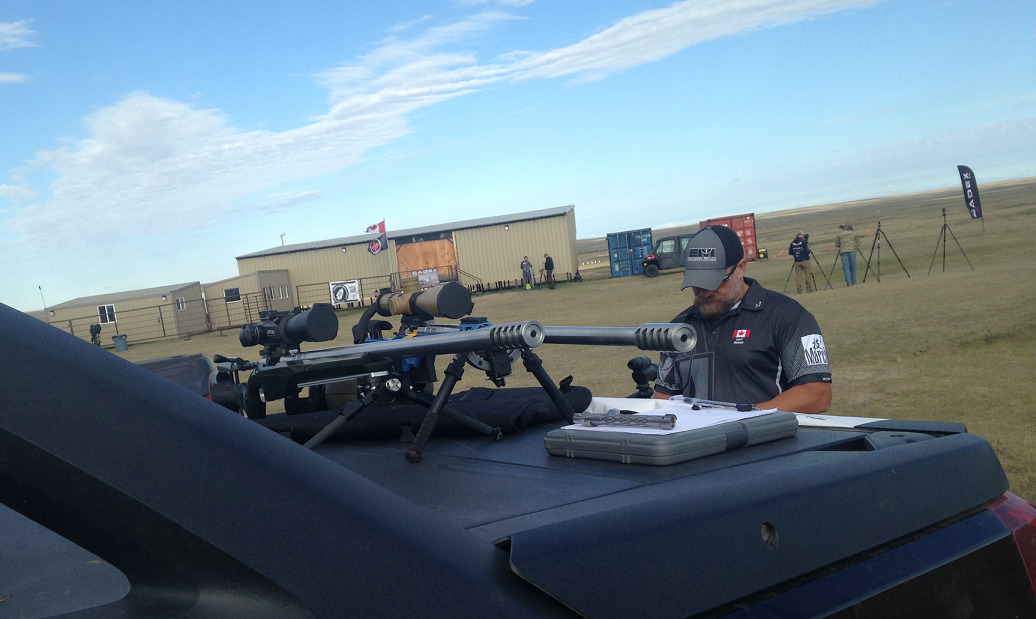 Back to page