News Category
Archive
Newly Posted
Congratulations to Hank Cohn for winning at a 2021 Mark Skutle Mid-Range Georgia State Championship in F-TR category (USA)
Posted 10/26/2021
March Scope Owner, Hank Cohn recently became Champion at a 2021 Mark Skutle Mid-Range Georgia State Championship in F-TR category. Congratulations Hank! Hank's red stock and red bipod are eye catching! Hank kindly wrote an article for us below. His setup and his experience he described will serve as a useful reference.
---
This past weekend, 10/9/21, Riverbend Gun Club in Dawsonville, GA, held the 2021 Mark Skutle Mid-Range Georgia State Championship.  I have participated in this match and F-TR for the past four years.  
This was my first match using my new March-X 10-60X56 High Master scope with the MTR-4 reticle which, I believe helped me to win the F-TR class and tie the F-Open winner on points.  I had one more X than the F-Open winner!  My final score over the two days and six matches was 1194 with 72 Xs.  Two of the lost points were overaggressive wind calls but the X count is a personal best for me.  My first round was a 200-16X.  A nice way to start a match!
My rifle is based on a single shot BAT VR action with a 30″ Bartlein 
7-twist heavy palma barrel.  It is bedded in a GRS X-Eater stock.  I use a Seb JoyPod-X front rest and Seb Bigfoot rear bag.
---
While this may sound contradictory, the March-X allowed me to precisely place the reticle on target without the blurry interference of 'mirage' and at the same time allowed me to clearly discern angle and direction of the 'mirage' at the target.  While there are days where you understand the condition and the rifle does exactly what you want, the March-X affords a clearer view than any of the other top-tier scopes I have used and undoubtedly contributed to my higher than normal X count.
---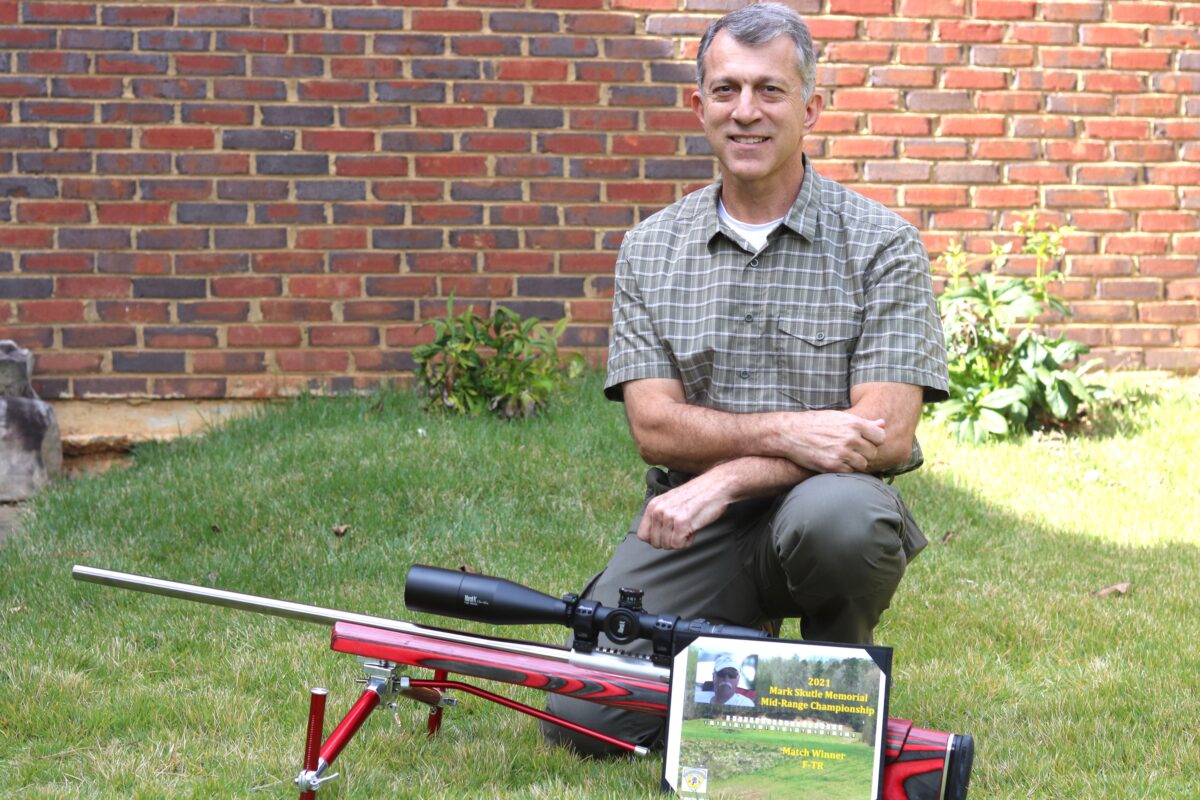 ---
Again congratulations to Hank for his excellent job! We wish you continue to enjoy and do your best;)
Back to page