New reticle FML-TR1H (hunting) for 3-24×42, 52 FFP scopes / Two reasons why hunting is allowed only in winter in Japan
Posted 11/04/2021
In Japan hunters are allowed to hunt only in a certain period from November 15th ~February 15th. (Except for norther island Hokkaido : October 1st ~January 31st). There are mainly 2 reasons why we can only hunt in winter in Japan. The first reason is because there is less risk of accidental shooting. In winter, the leaves fall from the trees, the grass withers, and the visibility of the mountains improves. In addition, the number of agricultural and forestry workers decreases during the off-season. Second reason is to protect fur and feather. Most birds and beasts are in the breeding season in spring and summer, and thus we can't hunt during that season. For birds, the time of migration is also taken into consideration. Now we are almost entering the hunting season in Japan hunters have been waiting for. 
I do not know if there are certain regulations in other countries as in Japan, but I assume autumn is the hunting season for many countries. We have just launched a new hunting reticle FML-TR1H (H stands for hunting) which can be assembled in 3-24×42 and 3-24×52 FFP scopes. Addition to the illuminated center cross in the FML-TR1H reticle, it has a nice quadrant making it easier to identify the center quickly when using at low magnification especially on moving targets. The quadrant is not too thin at 3x and not too thick at 24x. We think this reticle will be useful for hunters as well as tactical shooters.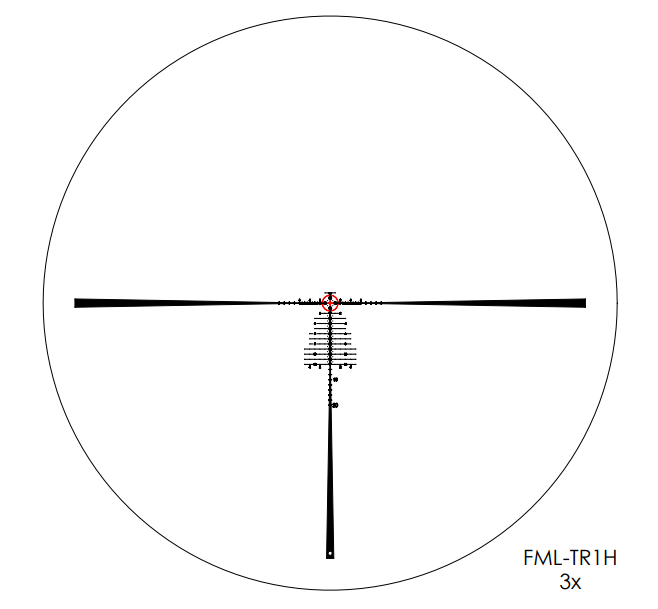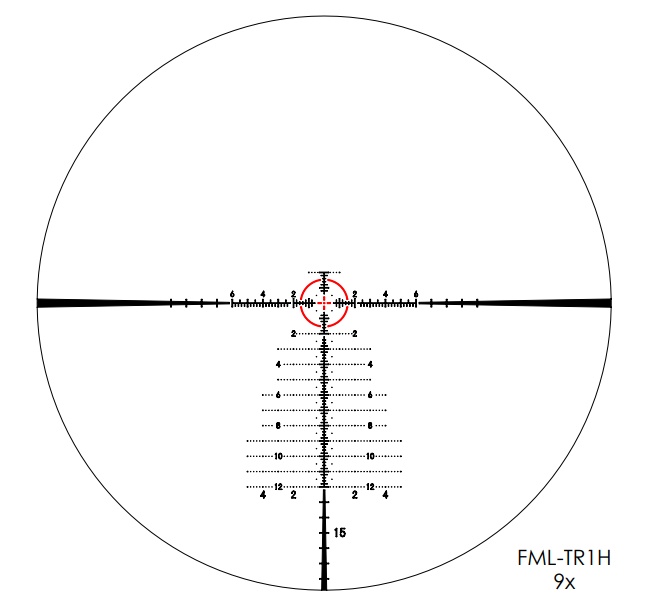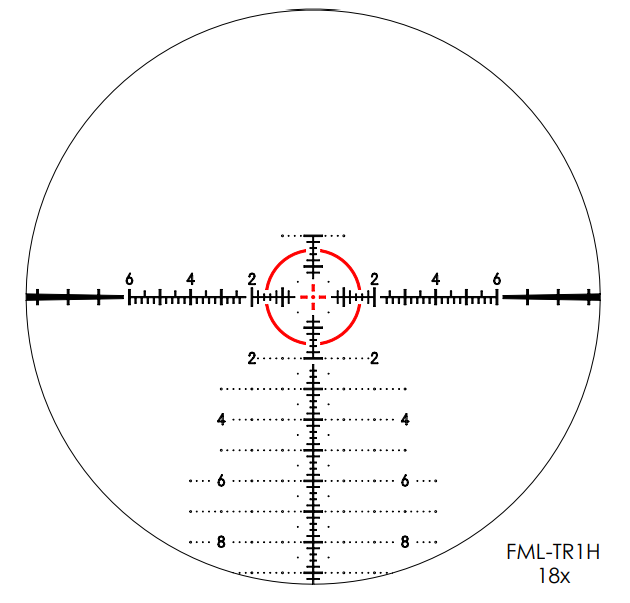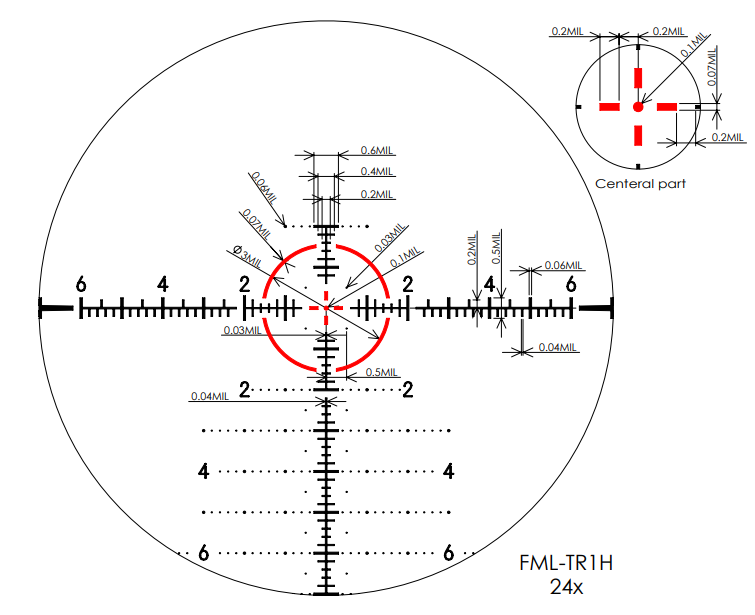 3-24×42 and 3-24×52 FFP scopes are one of the best selling hunting March Scopes.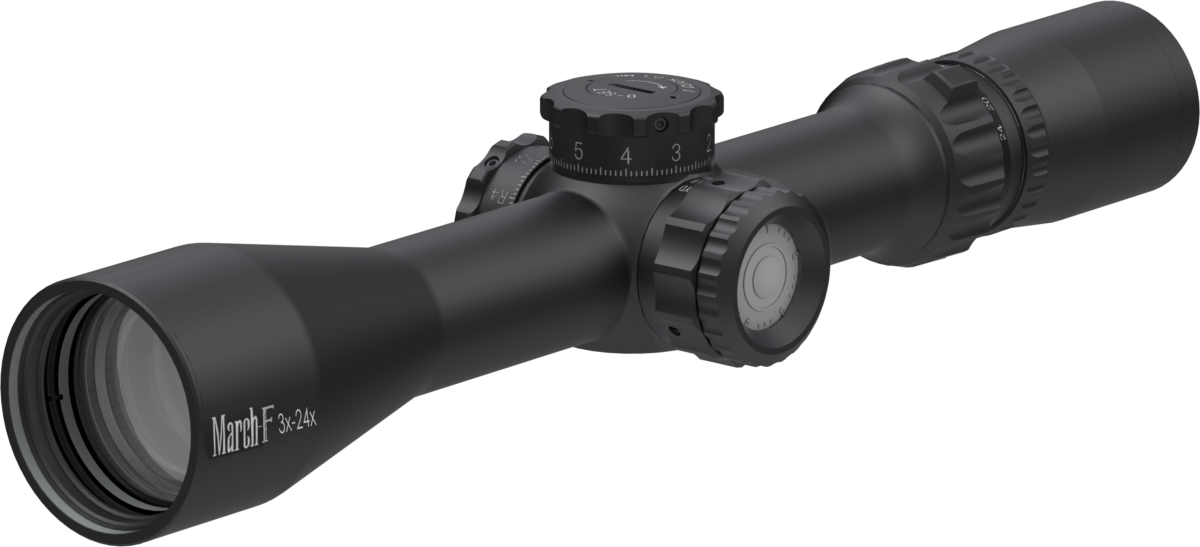 Elevation travel amount : 28MIL, 100MOA
Windage travel amount : 28MIL, 100MOA
Side focus : 10YD – infinity
Length : 312mm (12.28inch)
Weight : 640g (22.58oz) with illumination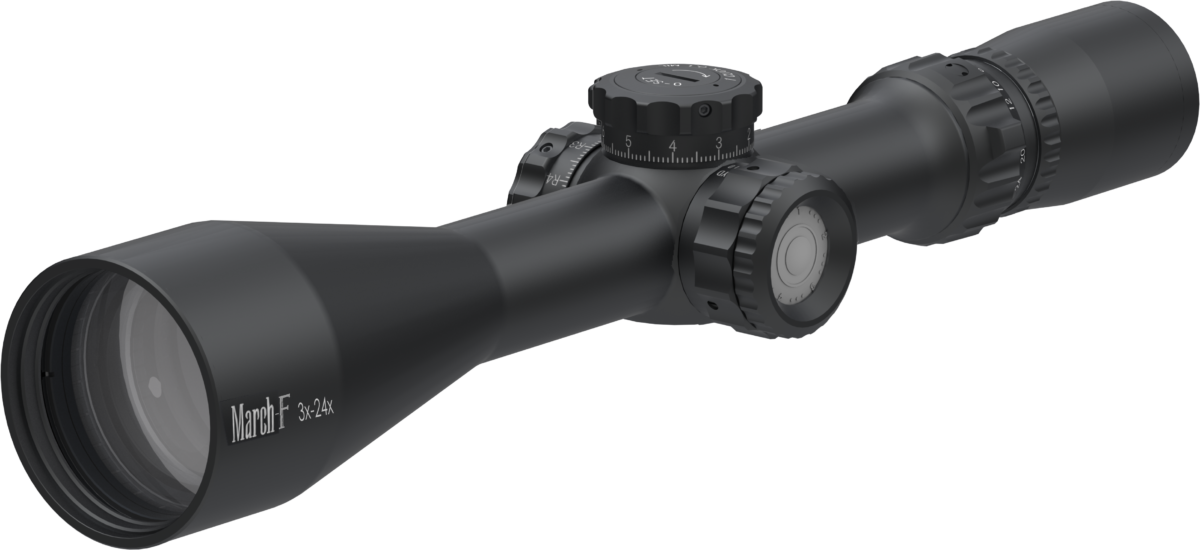 Elevation travel amount : 34MIL, 120MOA
Windage travel amount : 17MIL, 60MOA
Side focus : 10YD – infinity
Length : 336mm (13.23inch)
Weight : 695g (24.52oz) with illumination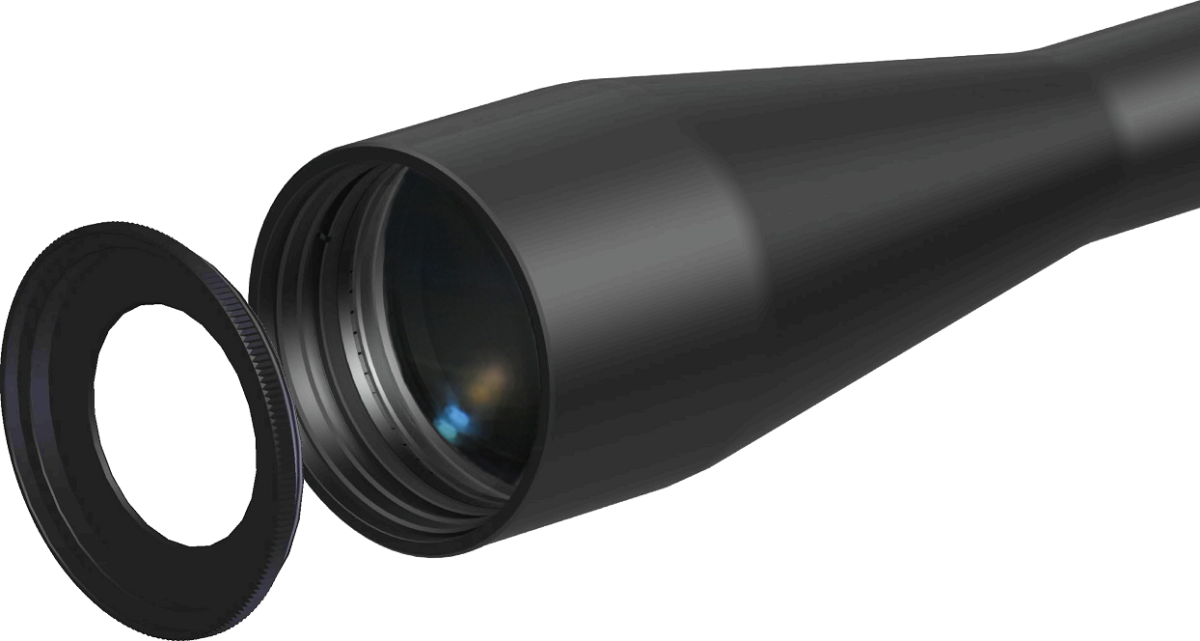 If you want to increase the depth of field of the riflescope we recommend you attach a MD disk at the end of a sunshade or directly to the objective lens. MD disk increases the depth of focus by up to 50% (35mm MD disk for 52mm objective lens) and also reduces the amount of seen mirage. By the improved depth of field, the image will have a lot more of it in focus. When it is very bright outside, MD disk will also reduce the light coming into the scope. However we recommend to take the MD disk off after dusk as the image will appear darker with it attached.
We hope you enjoy hunting!
Written by : Mari Morita

Back to page