News Category
Archive
Newly Posted
New March-Compact 1.5-15×42 SFP in MIL with tactical turrets
Posted 11/11/2021
In addition to the new light weight (624g/22.0oz) and compact (268mm/10.6inch) 1.5-15×42 SFP riflescope in MOA with tactical (exposed) turrets and MIL model with normal (capped) turrets, we are happy to announce that we have launched a MIL model with tactical turrets. We have been receiving many inquiries to manufacture a MIL model with tactical turrets for some time and we are finally able to meet that request. Thank you for waiting!
For low power scopes, the normal objective lens size is 24mm such as 1-8x24FFP, 1-10x24FFP, 1-4x24SFP, 1-4.5x24SFP, 1-10x24SFP. But for this 1.5-15x42SFP scope, we developed a new 42mm objective lenses system. 1.5x-15x 42mm scope has about the same length as the 1x-10x24SFP, but is capable of receiving more than 3 times the light. As a result, it produces a bright high resolution image. 42mm objective lens produces excellent low light performance in a compact form factor, while 1.5x low end magnification together with a day bright illuminated dot (FD-1, FD-2 reticle) makes for very fast target acquisition which is equally ideal for hunting and for tactical shooting.
Please note that the elevation travel amount for 1.5–15×42 in MIL is different between turret's choice.
◆ Tactical (exposed) turrets : Elevation travel amount 24MIL / Windage travel amount 14MIL
Please choose the model according to your preference.
You can also check the leaflet for 1.5-15×42 from below.
◆ Development concept of 1.5-15×42, MOA model with tactical turrets
◆ The newest 1.5-15×42 MIL model with tactical turrets

Picture provided by : Panhandle Sport Optics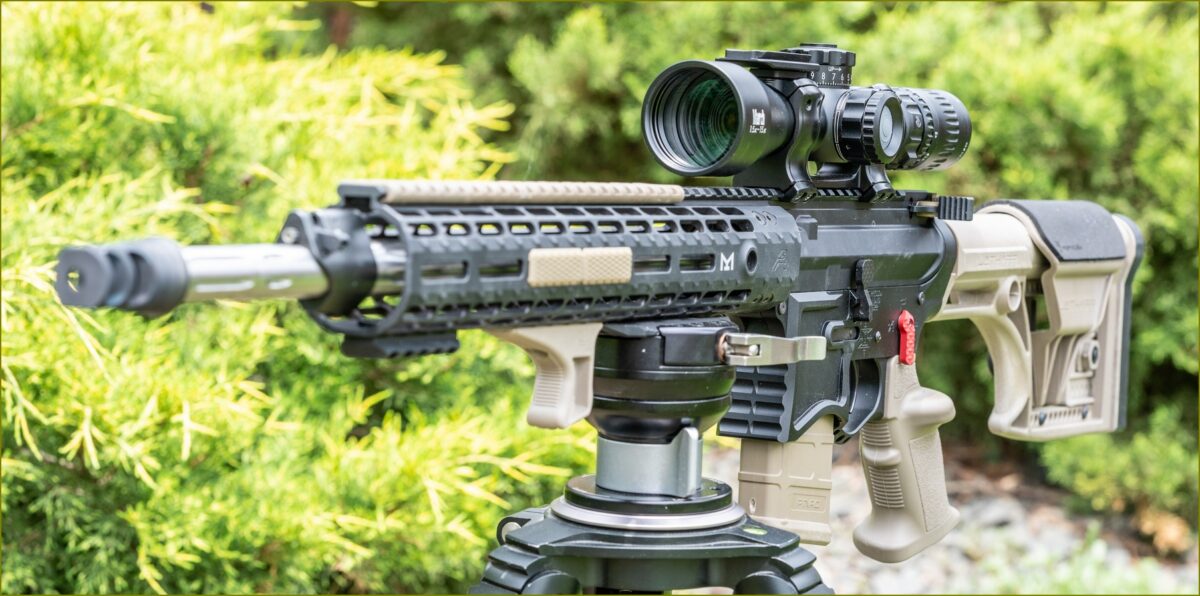 Picture provided by : Panhandle Sport Optics
Written by : Mari Morita

Back to page