Congratulations to Paul Cray (Field Target shooter, USA) for winning the AAFTA (American Airgun Field Target Association) Grand Prix series!
Posted 12/20/2021
We received an exciting news from Paul Cray (Field Target shooter, USA, owner of March 8-80×56 scope) that he won the AAFTA Grand Prix seasons this year! That is an incredible achievement and we are happy to hear the amazing results. Congratulations Paul!
---
"Just wishing you all a very Merry Christmas and a Happy New Year! And how special the March is!
I won the AAFTA (American Airgun Field Target Association) Grand Prix series this season! Also with a perfect score of 300%, which had never been done before in WFTF rifle class. With over ten thousand miles traveled and everything from pouring rain to shooting in the hot desert, nothing stopped my March from performing to perfection! Here's a photo of my season's haul. Thank you all!" 
---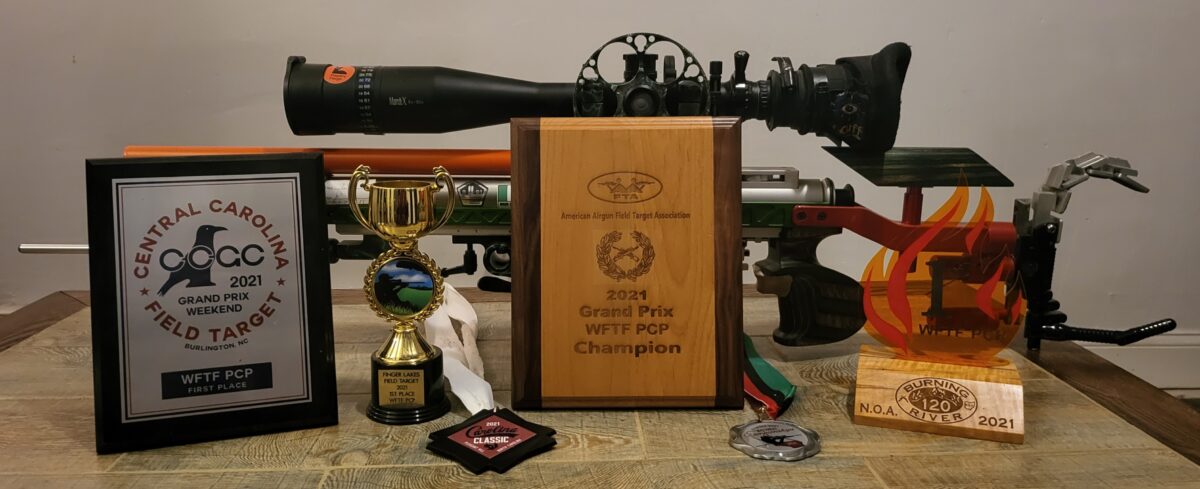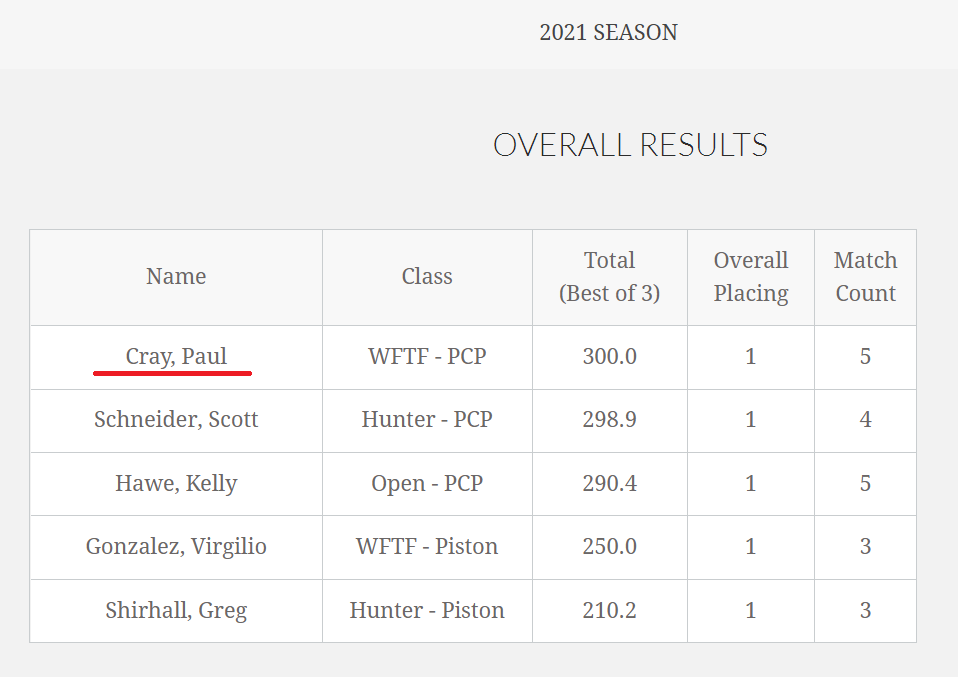 Quoted from : http://www.aafta.org/match-results.html
---
Field target is an outdoor field shooting sport shot with air rifles originated in the United Kingdom.
Rules slightly differs according to countries, but normally steel targets
are placed between 9 to 50 m (9.8 to 54.7 yd)
and the
target kill zones have three sizes, 15 mm, 25 mm  and 40 mm depending on the distances.
As it is impossible to see the small kill zone at the furthest distance with naked eyes,
a rifle scope with high magnification is required.
We can say that Field target shooting is definitely one of the most precise and demanding shooting category. Again c
ongratulations Paul!
---
This scopes provide the highest magnification ratio (10X) along with the highest magnification (80x) of any rifle scopes made to date and it still weighs less than 900g (31.7oz). Click adjustment of 1/8MOA is a perfect choice for accurate shooing.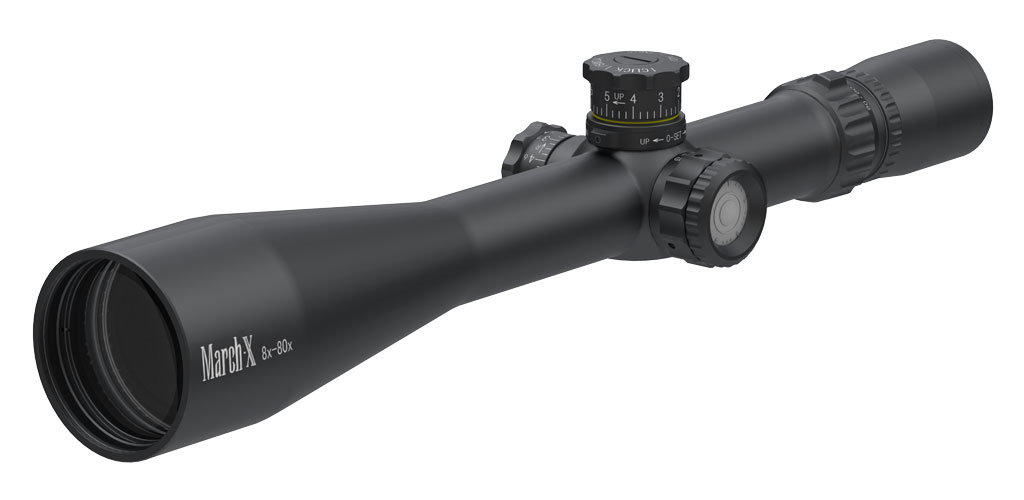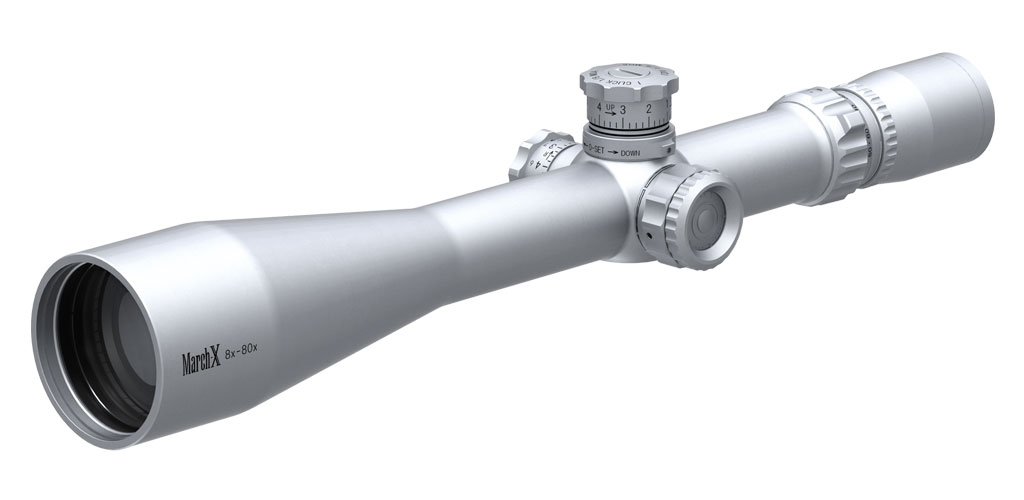 ---
Along with 8-80×56 SFP Scope,
10-60×56 SFP High Master March Scope
is also favored by Field Target shooters. 10-60×56 High Master scope assembles 2 Super ED lenses (High Master lens system) 
providing a sharper image with greater contrast, while still having a strong scope.
10-60×56 High Master scope has the highest image quality among all our SFP scopes.
10-60×56 High Master scope also incorporates Temperature Anti-Drift Lens System
in order to
naturally adapt to changes in temperature to maintain focus and clarity over a wide range of conditions.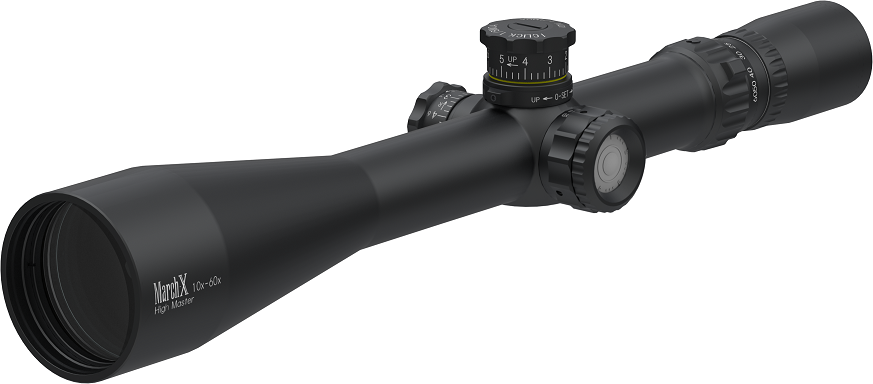 ---
We offer special FT(Field Target) package for the 10-60×56 High Master Scope.
(* All accessories that comes with the FT package can be purchased separately at your local dealer but 10-60×56 High Master scope with engraving is only available through March Scopes Europe or
other European dealers
.)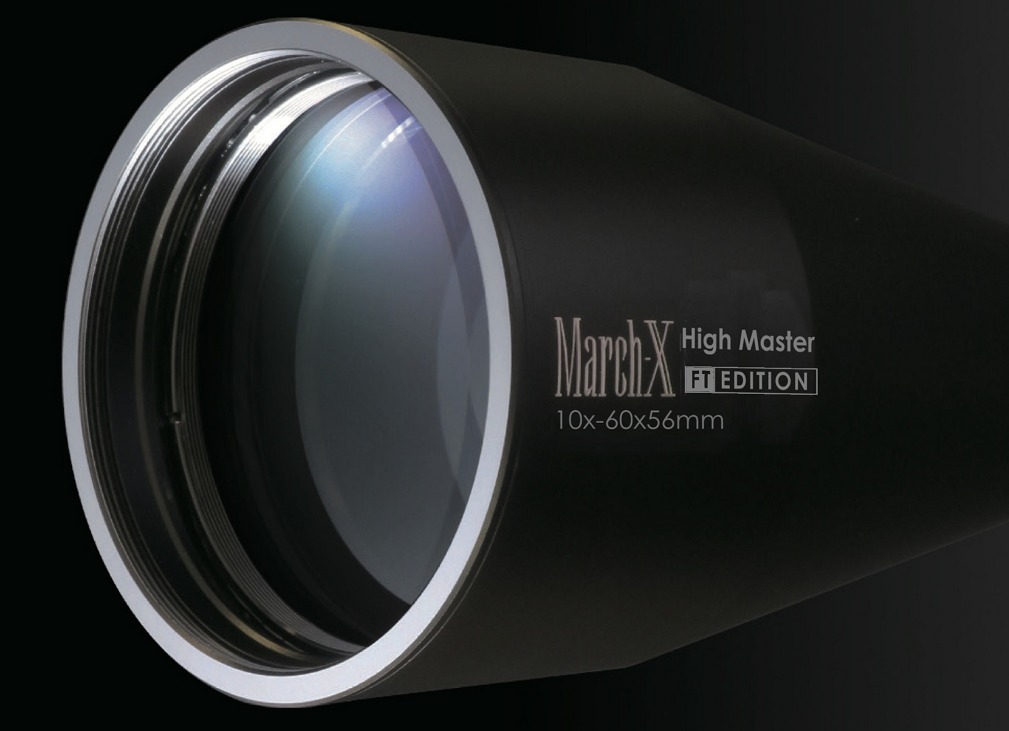 – Special engraving "FT edition" on the 10-60×56 High Master Scope
– Large dial especially made for this FT package.
  You can cover the large dial on the existing elevation turret and write
your own     
   This will assist making quick and fine adjustments easier with the focus knob.
–  Large wheel
  Shooting at very close ranges often requires very fine adjustment of the focus dial. 
  March has produced a Large Wheel to fit over the Middle Focus wheel to enhance the
 dial's ability to focus clearly. 
This is a great addition to Air Rifle Field Target and other
 shooting disciplines requiring accuracy.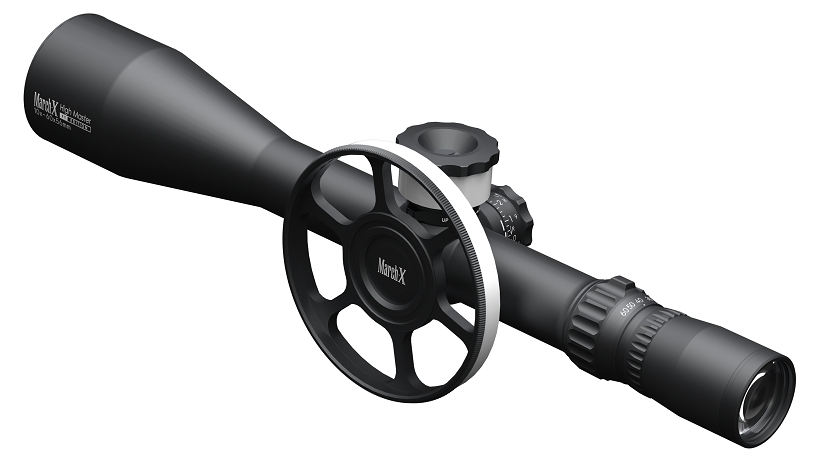 We wish you happy holidays and a safe and healthy 2022!
Written by : Mari Morita

Back to page