News Category
Archive
Newly Posted
March Scopes will exhibit an unattended booth at Shot Show 2022 in Las Vegas, USA
Posted 01/10/2022
Shot Show 2022 will be held from January 18th – 21st, 2022 in Las Vegas, USA. March Scopes has been a regular exhibitor at the Shot Show and though we were looking forward to attend this year's Shot Show, we have decided NOT to attend from Japan due to the current Covid-related health risks. None of us from March Scopes in Japan will be attending, but we will still exhibit a booth.
March Scopes booth number : 10222 (SHOT2)
  – We will place catalogs (new models are not in the catalog so please check our website).
  – We will display scopes in a glass case.
  – We will be printing March Scopes history at the back wall.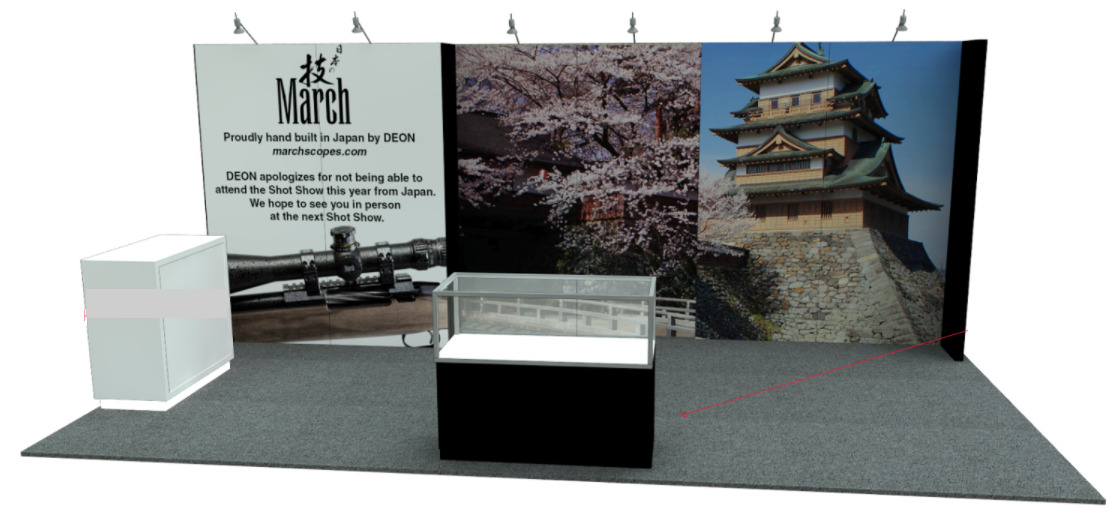 Booth display designed by : Metro Exhibits  https://metroexhibits.com/  (Above is a tentative design.)
If you have any questions regarding dealership or else, please contact us at info@deon.co.jp. 
We apologize for not being able to be present at this year's Shot Show, but please keep safe and we hope to see you in person next year!
Back to page