News Category
Archive
Newly Posted
March Scopes' 15th year Anniversary / Shot Show & IWA global sale from March 1st to 14th
Posted 02/16/2022
Firstly, for those who are currently unaware, DEON (manufacturer or March Scopes) had to cancel our attendance at Shot Show 2022 and IWA 2022. This was a difficult decision to make however the uncertainty and travel restrictions are too much of a risk. We regret not being able to see many of you, however, we will look forward to seeing you next year.
In light of this, we are announcing today that we are doing a 15th year Anniversary / Shot Show & IWA global sale starting on March 1st and running through until March 14th. We would like to celebrate March Scopes' 15th year anniversary together with all of you and would also like to give back our unspent expedition and exhibition fee to our valued customers through this global sale. You will receive up to 15% off for all March Scopes during the global sale. (*Subject to T&Cs. The discount rate is at the discretion of each dealer. Parts are NOT for sale. ) For the customers in Japan, you will receive special March goods instead of a discount for orders placed during the global sale.
We greatly appreciate your continued support!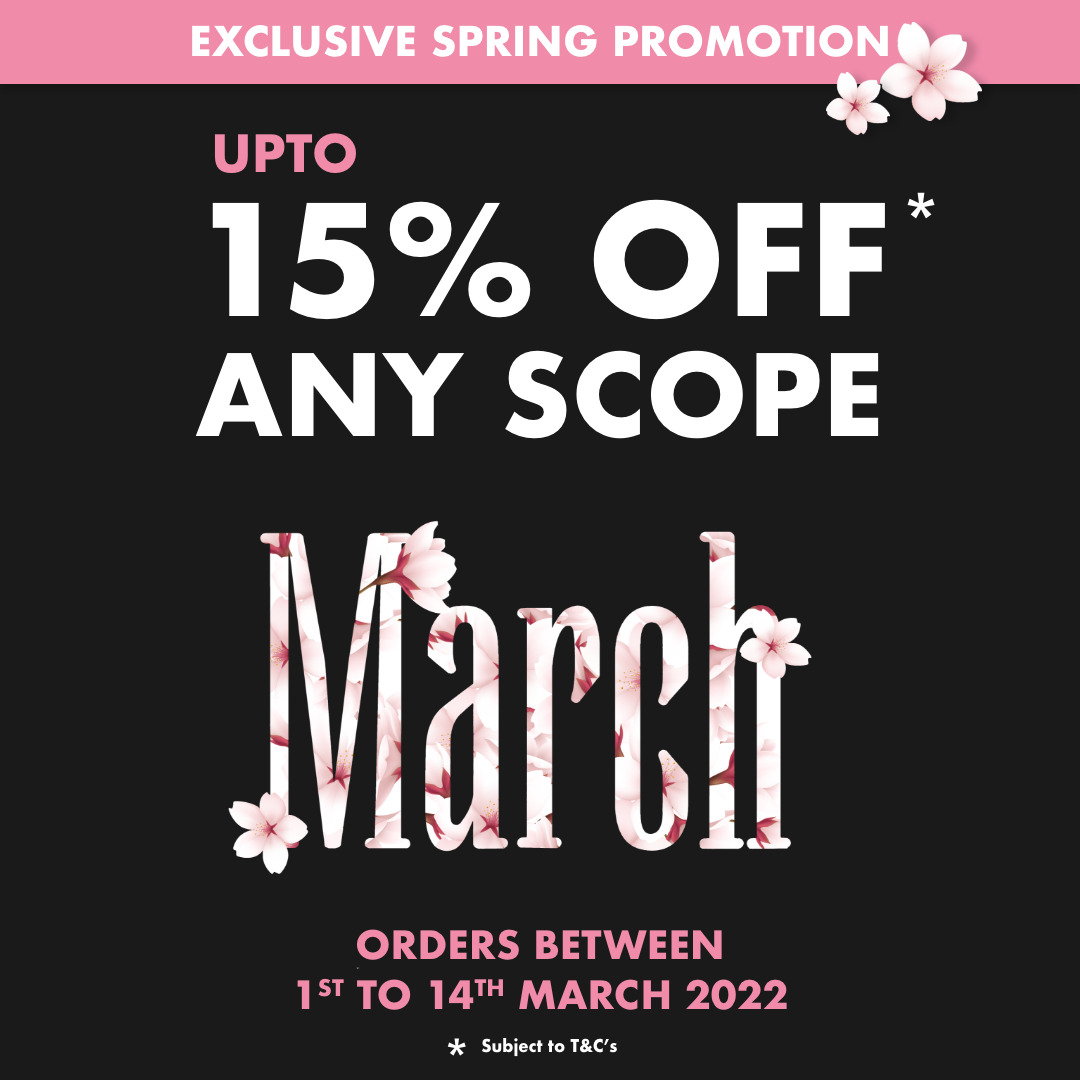 Back to page