News Category
Archive
Newly Posted
Finale of the scopes are 48×52, 8-80×56, 10-60×56 SFP. Global sale is until 3/14!
Posted 03/11/2022
Huge and rare March global sale ends on March 14th so this will be the last opportunity to take advantage of up to 15% discount as if or when we will have a next sale is undetermined.
Today is our final day to introduce some of our scopes during the sale period. We greatly appreciate your support! Scopes decorating the finale are: 48×52 SFP High Master scope suitable for benchrest shooting, 8-80×56 SFP scope with world's highest magnification and lastly 10-60×56 SFP High Master scope which is one of our bestselling scopes. High Master is the name for our superb lens system using 2 Super ED lens elements within its lens system. By using Super ED lens elements, we can suppress chromatic aberration even more than with ED lenses and thus produce a sharper image with greater contrast. 4.5-28x52FFP, 5-42x56FFP, 4-40x52FFP, 6-60x56FFP, 48x52SFP, 40-60x52SFP, 10-60x56SFP scopes assemble High Master lens system. 10-60×56 is our flagship SFP scope so many people call this "10-60×56 High Master" scope instead of just 10-60×56 scope:)
Product page for 48×52 SFP: https://marchscopes.com/scopes/d48f52/
Product page for 8-80×56 SFP: https://marchscopes.com/scopes/d80v56ti/
Product page for 10-60×56 SFP: https://marchscopes.com/scopes/d60hv56ti/
---
You will receive up to 15% off for all March Scopes during the global sale running from March 1st-14th. (*Subject to T&Cs. The discount rate is at the discretion of each dealer. Parts are NOT for sale. For the customers in Japan, you will receive special March goods instead of a discount for orders placed during the global sale. ) Thank you for your continued support!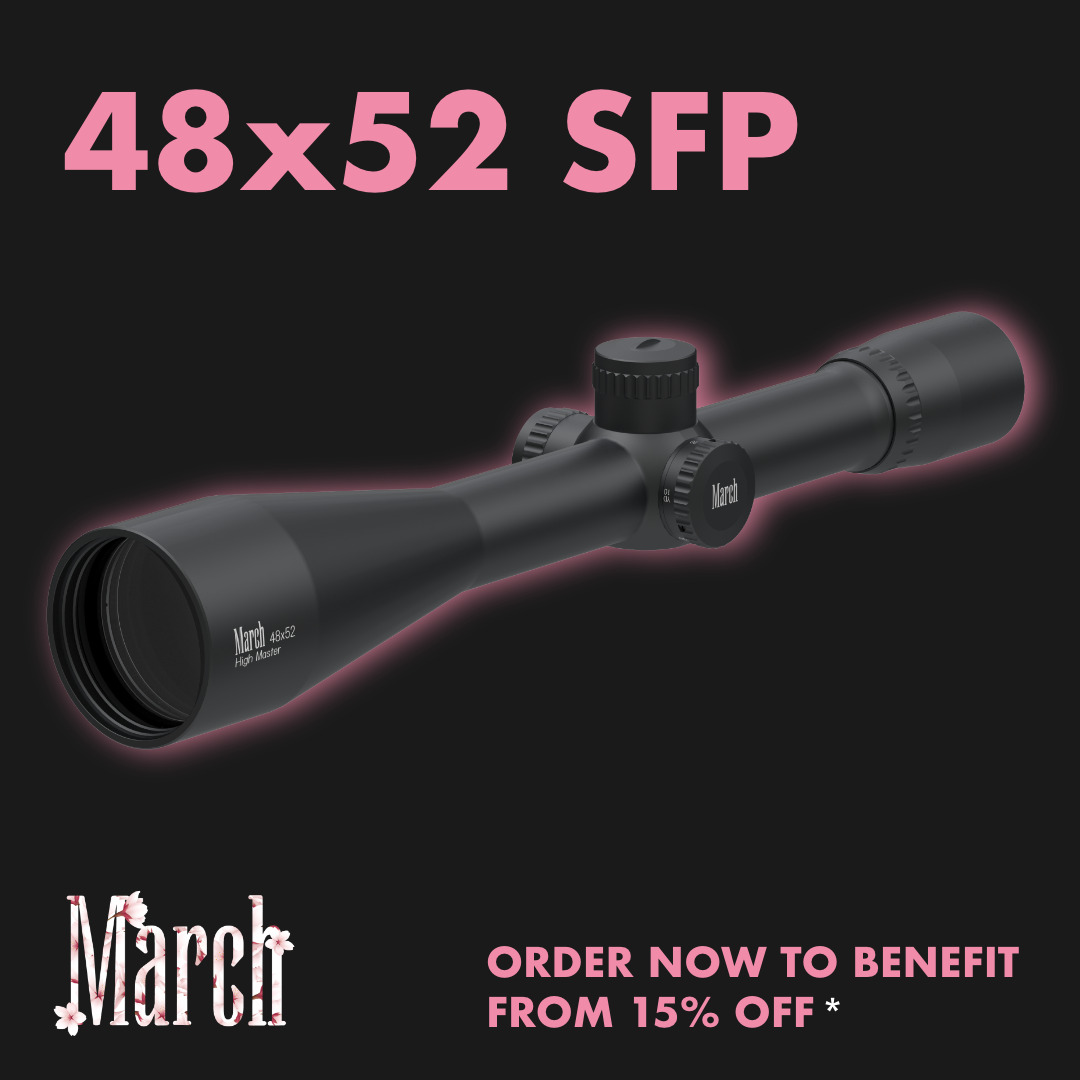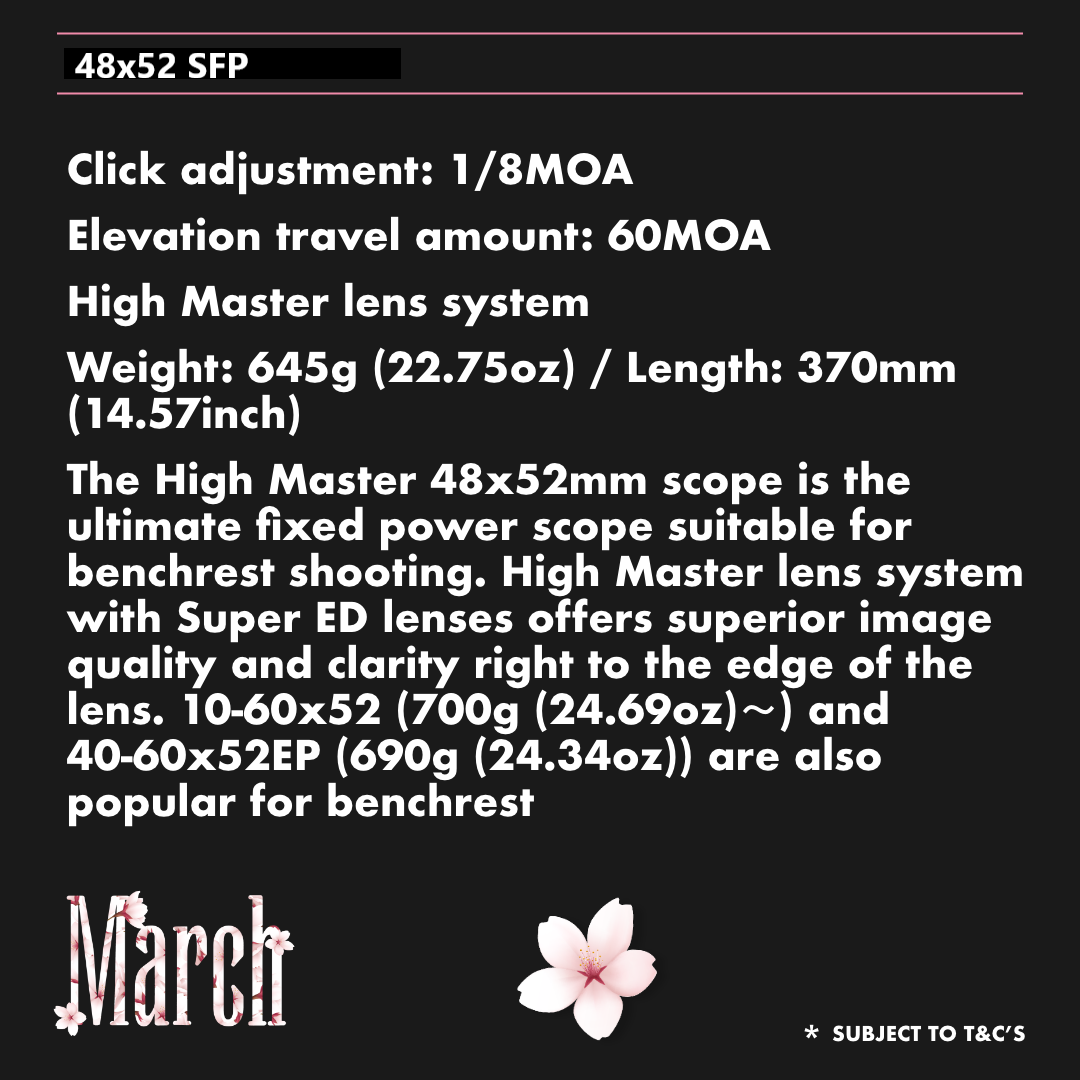 ---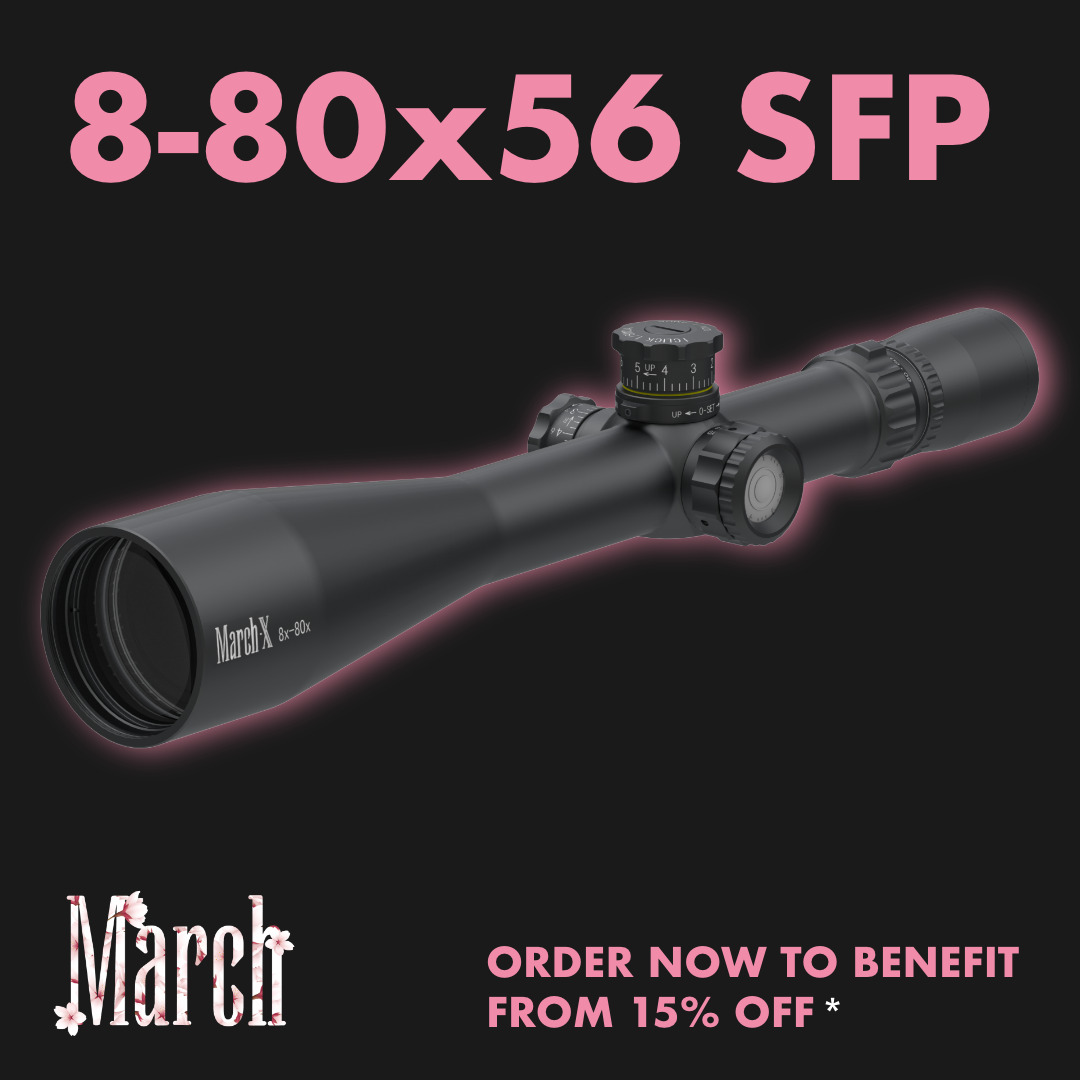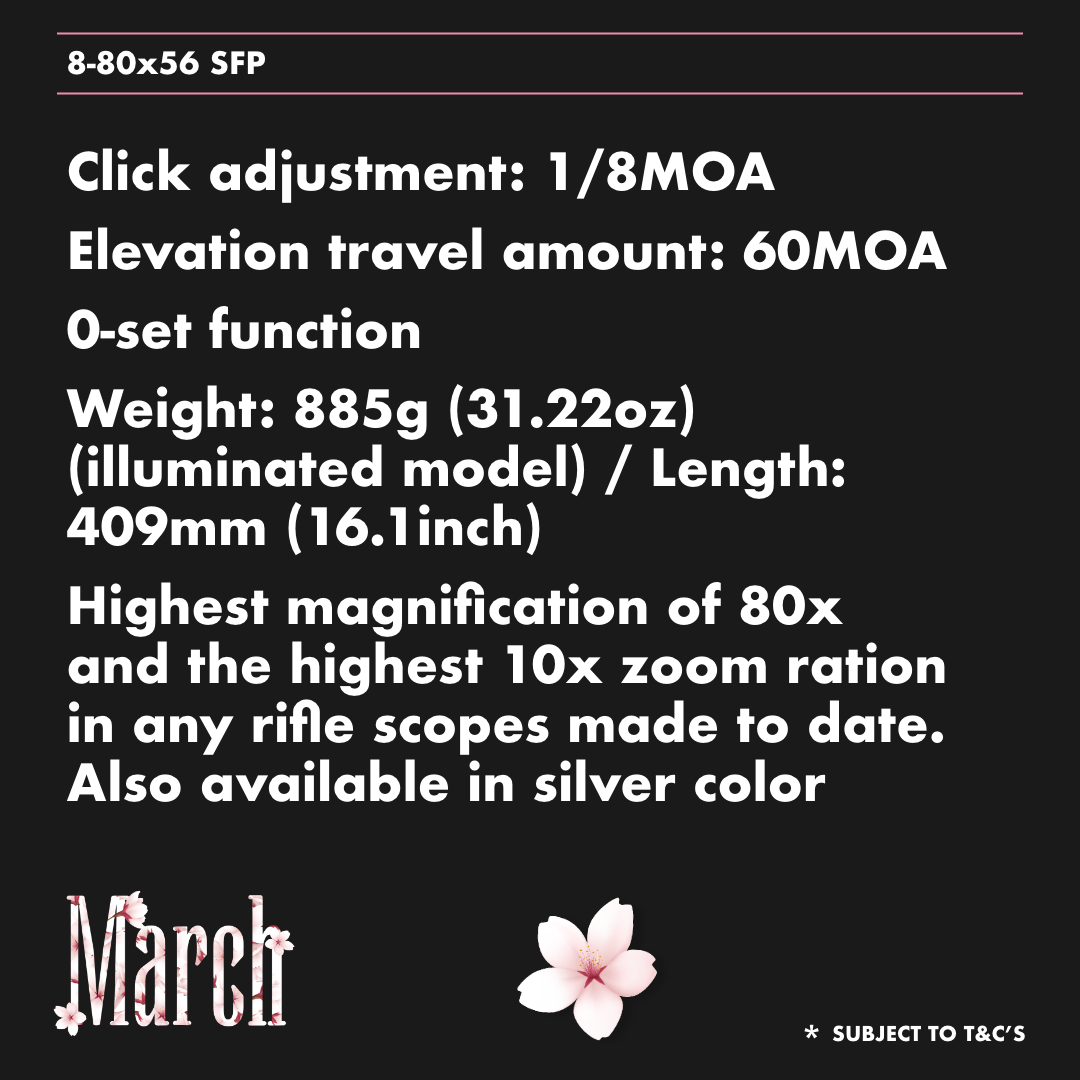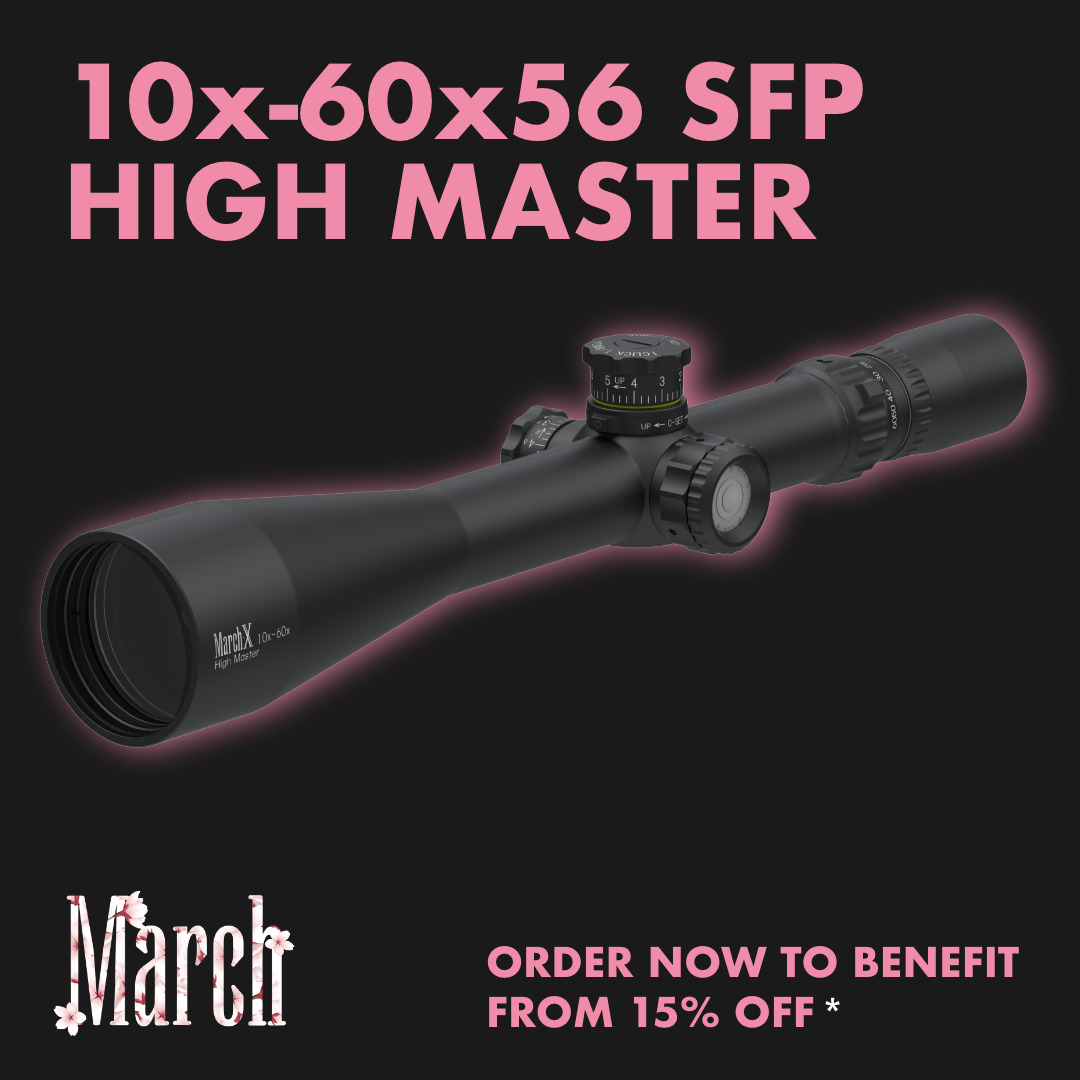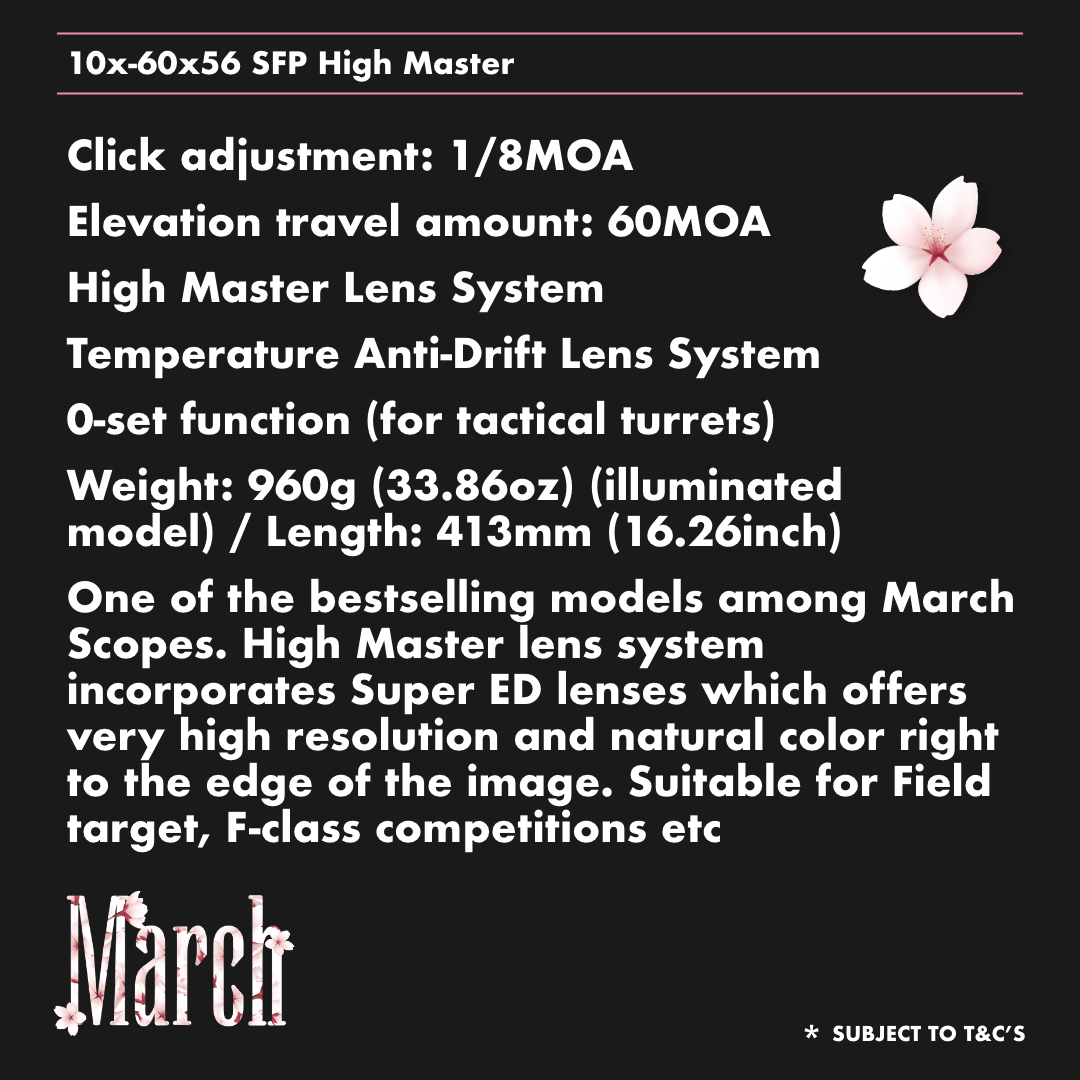 Back to page