Testing Prototype of Mini Genesis in "Prince of 1 mile in France 2019"
Posted 07/08/2019
"Prince of 1 Mile" was held on June 6th and 7th 2019 at Caylus military camp in France.
(Source of reference  Facebook : Prince of 1 MILE in Caylus – France)

Competition rule:
14 shots in 9 minutes on several metal targets.
For qualifications, from 600 meters to 1250 meters.
For the final, from 1300 meters to 1600 meters.
---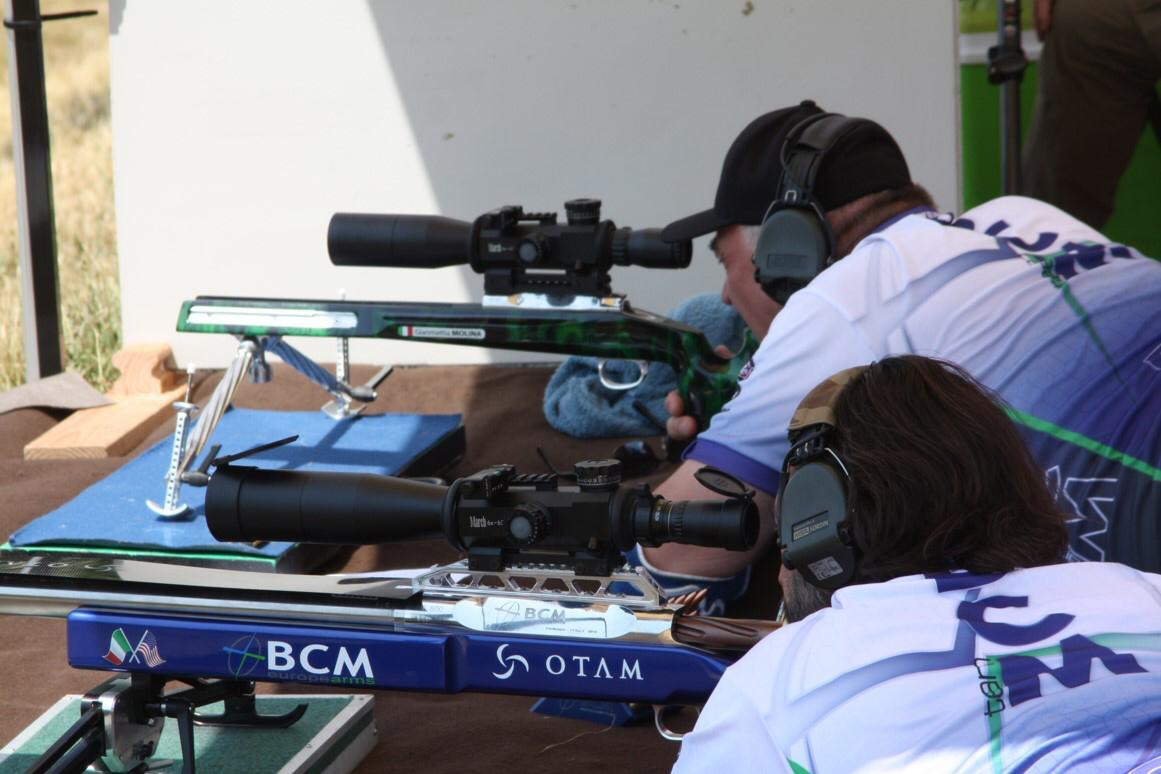 ---
Team BCM, which March UK sponsors, used Genesis and Prototype Mini Genesis at Prince of 1 mile in France.
Gianfranco,
shooter of Team BCM, came 7th out of 61 shooters hitting the cold bore 5 times, which no one else was able to accomplish.
Prototype Mini Genesis was being used to spot with calibrated reticle.
Testing Prototype of Mini Genesis 4-40x went well with its outstanding performing. (on the right)
DEON is planning to launch this new Mini Genesis in 2020 so please look forward to our new product!

Back to page