Interesting review by Kyle Yu (Canada), March Scope owner of 5-40×56, 8-80×56 and Genesis 6-60×56 scopes
Posted 07/13/2022
This is an interesting review worth reading by Kyle Yu (Canada), March Scope owner of 5-40×56, 8-80×56 and Genesis 6-60×56 scopes. He is a seasoned shooter having experiences with Minox, Night Force, Vortex, Schmidt & Bender, Burris, Tangent Theta and Leupold scopes.
"From the bottom is the 31in C14 Timberwolf that I just got the scope replaced with the new 5-40×56 (Please tell Doug (owner of March Scopes Canda) that special FMA is awesome! He should order more of them ). I originally had a Minox 5-25 on it, is not that the Minox is not a good scope, but I just find that March is better, from the turret clicks to the quality of the glass, and of course, the zoom power. The one in the middle is my Desert Tech SRS with a 36in 33xc barrel on it fitted with the 8-80×56. This is actually the first scope I got from March and it made me know the brand. Back then I was looking for a scope that will go on my 375 Enabelr, which is the gun on the top. I knew it will reach 2 miles with that so I was looking for a powerful scope, and one of my F Class friends told me about March Scopes but I didn't really pay attention to it. then one day I was searching online I came across this 8-80 scope and realize it's from March. "Why not give it a try?" Then that's when I found out how good March scope is, crystal clear image at a mile almost 2km away? Sign me up! Then I wanted to fully extend the potential of that 375 Enabelr, so I got K.S Arms to make me a 40in barrel (the one that's on there right now) and wanted a better scope for it. this is where the March Genesis came in. I got the Genesis but I haven't had a chance to try on the new barrel 375 yet, but I knew it will come out great. After I got the Genesis I just put that 8-80 scope on the 33xc, cause I know it can reach a great distance too.
---
I can go out on a limb and say that March scopes are one of the best, if not the best scopes I've come across. That's my statement after I already experienced Night Force, Vortex, Schmidt & Bender, Burris, Tangent Theta and Leupold. When in comparison, S&B and TT are the only ones so far that are in the same tier as March while others will not stand a chance. It is truly one of the top tier stuff and It made me realize that NF wasn't that high tier of a brand after all… Well, it is all personal opinion here, and obviously, there are some cons from my experience of March scopes as well. I found out that the parallax is a little finicky, and March's reticles are thicker than other scopes, I understand that such a high power zoom March needs reticles that thick to have proper illumination and clarity between zooms, but sometimes blocking the target at ELR if not ULR range with that thick of a line could be a problem.
---
Those are my humble opinions and thoughts about March scopes so far, please feel free to use it on social media or in March communities! Thanks again for reaching out to me and asking my opinion about the scopes, I would have more rifles to come and I'm already thinking about what type of March scopes I should get for each of them.
---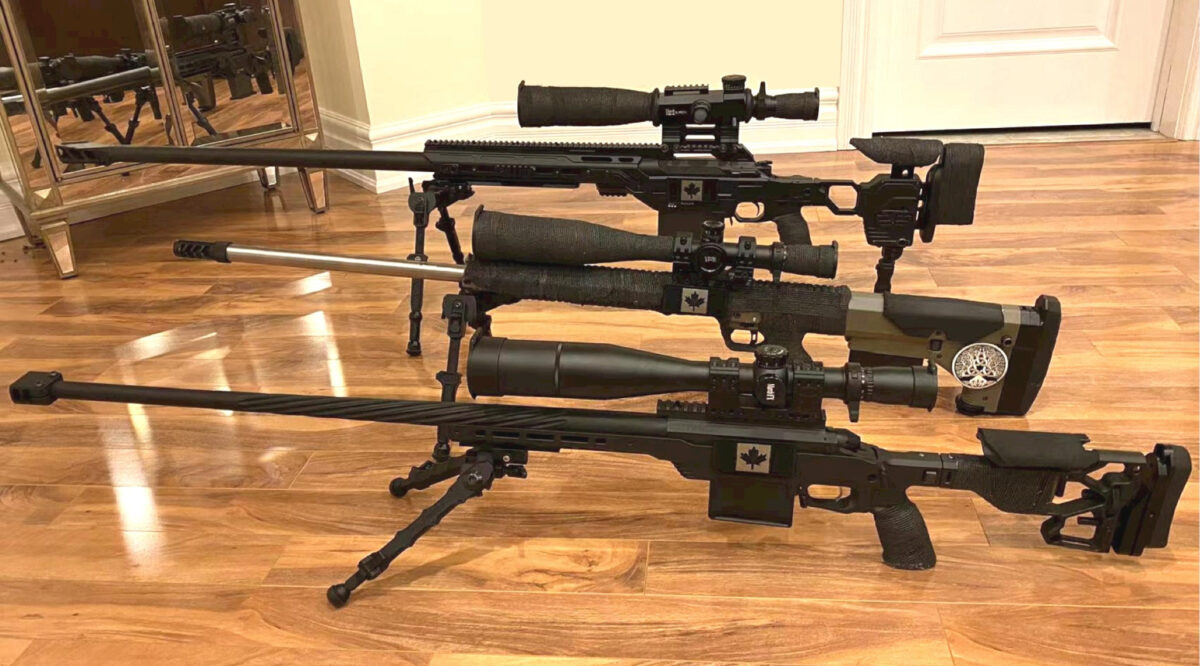 Back to page