News Category
Archive
Newly Posted
Congratulations to Jan Homann (Germany) winning 2nd place at World Field Target Championship Italy, Springer division!
Posted 08/18/2022
We received another exciting message from Jan Homann, who won second place at World Field Target Championship Italy 2022 in the Springer division. Congratulations Jan!! We are very happy to see many March Scope Owners achieving accomplishments around the world. 
Following comment is from Jan.
"I got second place in the World Field Target Championship 2022 in Italy thanks to the High Master 10-60×56 Field Target Edition. The riflescope performed very well and there were no problems with the heat, which was between 26-42 degrees. The measurement results were repeatable and there was almost no temperature shift. The Mirage was sluggish but very manageable with the March. I am very happy and glad to be able to shoot with it. Best Regards, Jan Homann"
(You can check the effect of the temperature Anti-drift lens in the 10-60×56 High Master March Scope from this previous article: https://marchscopes.com/news/5171/.)
Beautiful and strong posture of Jan's.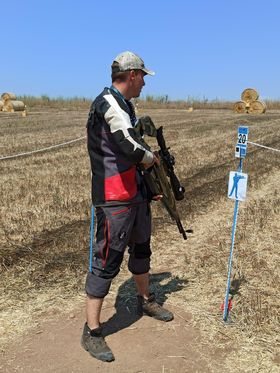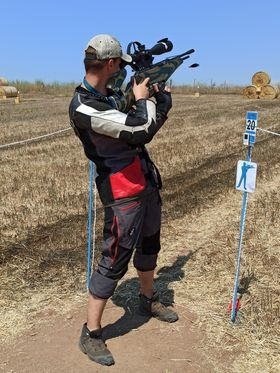 Back to page