Congratulations to Conor McFlynn for winning the third European Championship!
Posted 09/20/2022
Congratulations
to Conor McFlynn (Ireland) for winning the field target BFTA European Championships 2022! We received a comment from Conor: "I use
March-X 8-80×56
and have been since 2011. This is the 3rd time I've won the Europeans 2012, 2015 and 2022." Excellent shooting Conor!
Below is the repost from Conor McFlynn's (Ireland)  Facebook post.
"Had a great weekend shooting at the BFTA European Championships. Two great courses with a very tricky wind.
I managed to take home the silverware with a winning score of 94/100 with top score on both days; 48/50 & 46/50 representing Field Target Association of Ireland.
Thanks to my shooting partners Dave Taylor, Spencer Freeman Numo Jones and Dylan Varney for the company on both days. Welsh, English and Irish, even Scott David Penman was in the mix so there were plenty of jokes! Also thanks to the BFTA and everyone involved in the organisation of this special end-of-season competition.
Finally I would like to dedicate this win to the late Paul Mallon, my friend and shooting partner, who sadly passed away in June this year. I'm sure as well as being lucky he was looking over my shoulder, thanks buddy.
Thank to my travel buddy Declan Canavan for choosing to travel with 'McFlynn Tours' once again and also to Briege and the girls for 'allowing' me to go away for the weekend."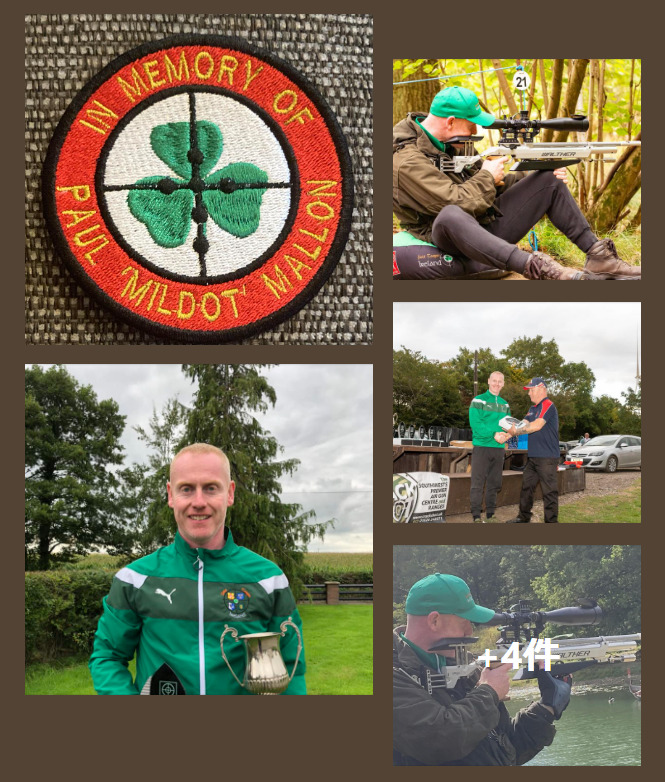 ---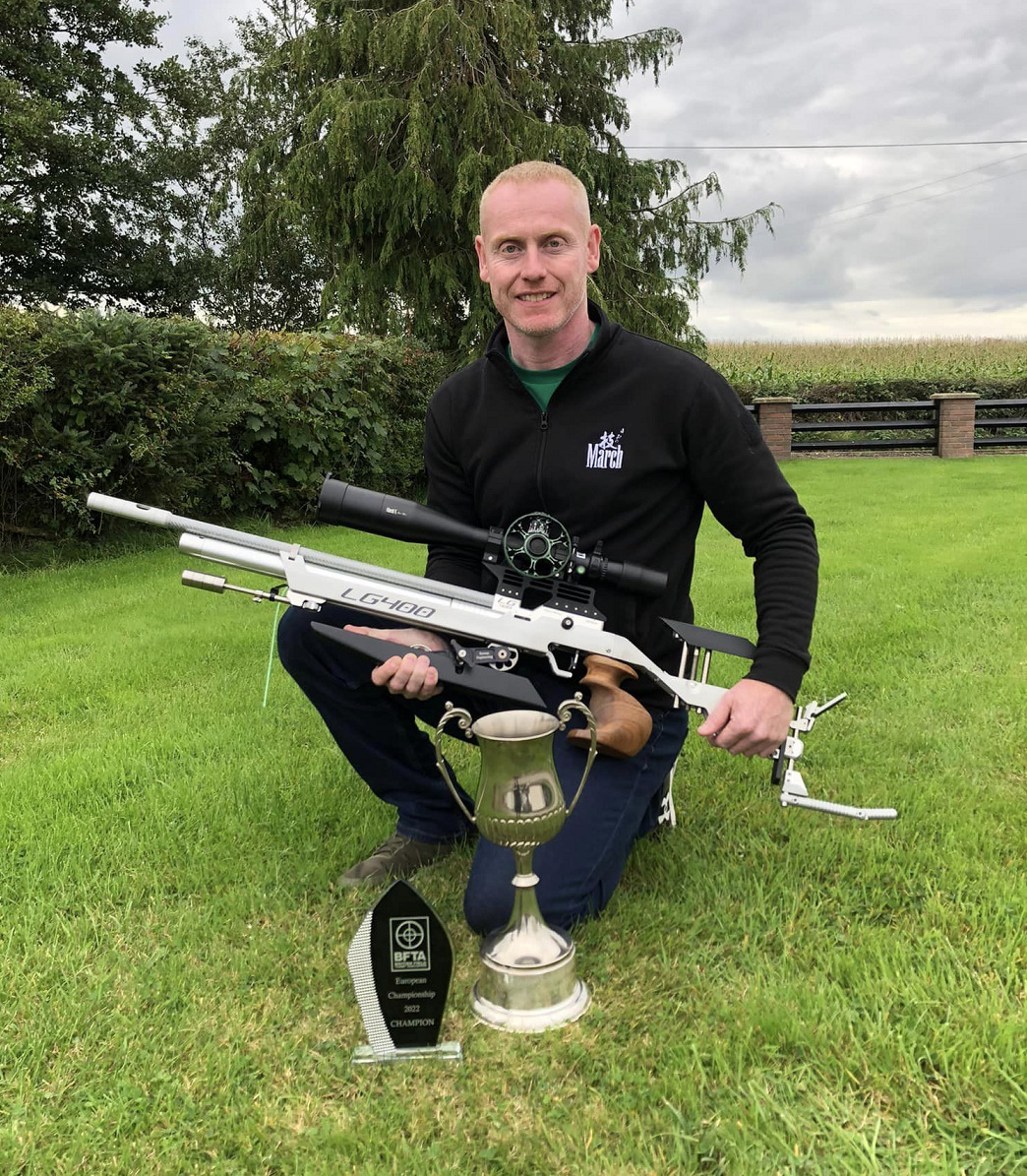 Back to page