News Category
Archive
Newly Posted
New automatic translation feature installed in March Scopes website
Posted 12/01/2022
We are always looking for a way to improve and it's not just about products. We are pleased that we have just installed an automatic translation feature in our website to enhance the usability. We also added a search function a while ago. 
I (Mari Morita at DEON (manufacturer of March Scopes) in Japan) am the main writer of our website, Facebook and Instagram. Though I am not a native English speaker I write articles in English. I apologize if some writings are hard to understand. I do not write in Japanese and then translate it into English. What I would like to mention especially to Japanese shooters is that as the original articles are written in English, you may find the automatically translated article into Japanese not precise. We thank you ahead for your understanding.
This feature does not cover all the existing languages, but we hope that many non-native English speakers will find our website easier to read with the added new feature.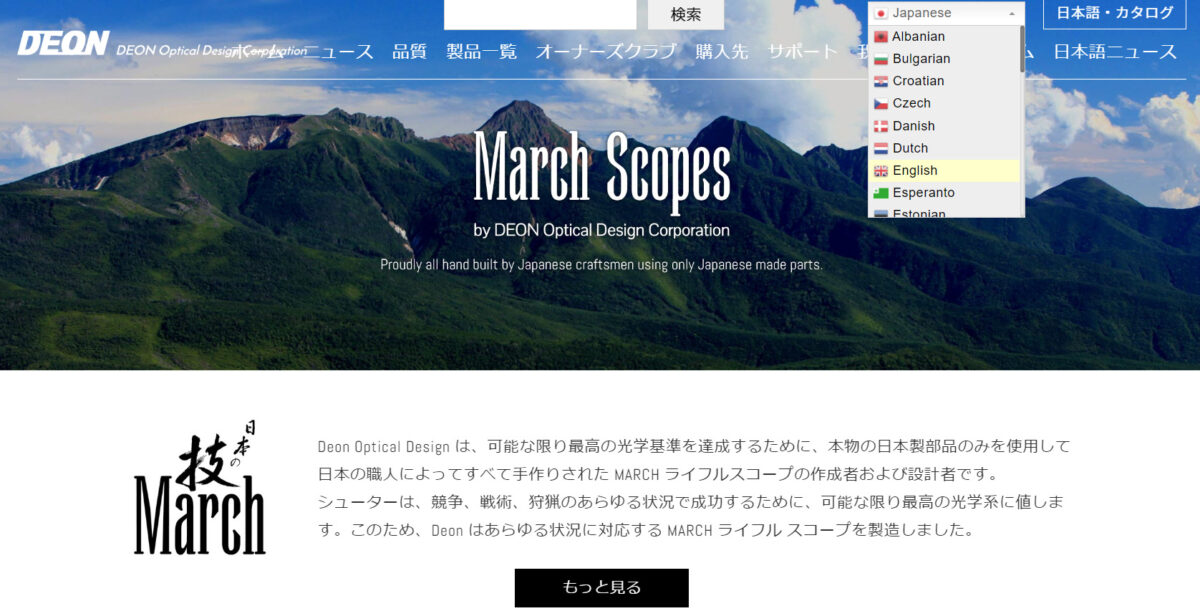 At the IWA 2019 held in Germany. I (Mari) am in the middle with Gary and Stuart at March Scopes UK, King of 2 Miles France team, DEON's board member Yoshie-san (in charge of production management, material procurement, export & import operation, reticle designs, general affairs, accounting). As I mentioned my name, I thought I would share a picture I'm in:) 
.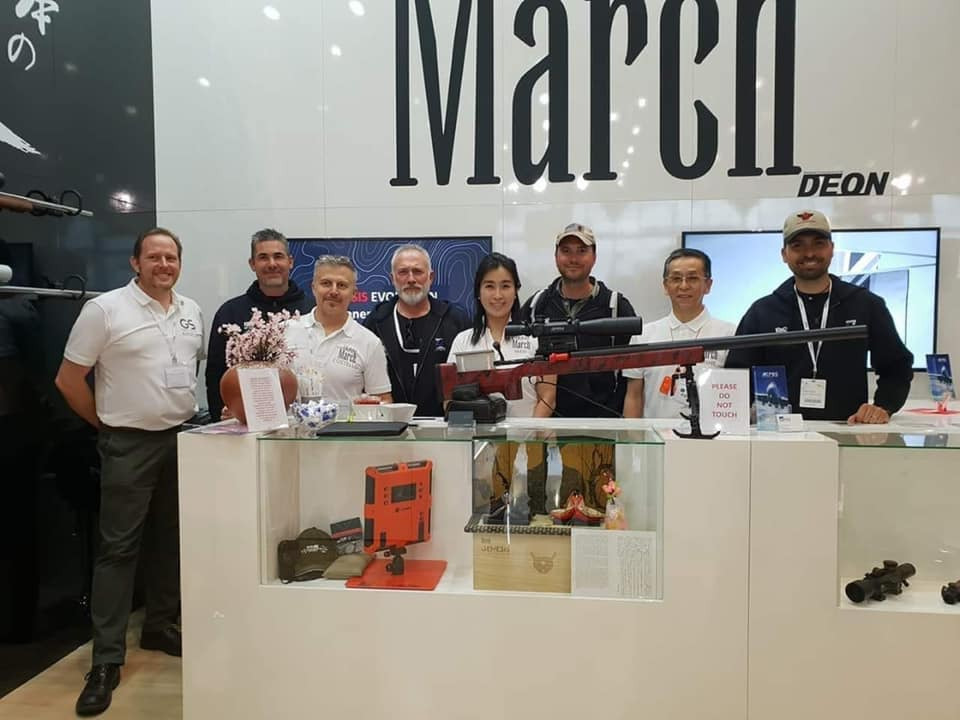 Thank you for your continued support!
Posted by : Mari Morita

Back to page