2019 National Trophy Rifle Matches@Camp Perry
Posted 07/31/2019
2019 National Trophy Rifle Matches@Camp Perry started on 07/23/19.
This is a fast pace match, when you are called to the line you have 3 minutes to set your gear;
the mat, scope, shooting stool, and put on your sling, and acquire your natural point of aim.
10 shots at 200 yards standing in 10 minutes, 10 shots at 200 rapid fire in 60 seconds,
10 shots at 300 rapid fire in 70 seconds, and 20 shots at 600 in 20 minutes, slow fire, single loading.
---
You can click here to see the Match Results.
https://ct.thecmp.org/app/v1/index.php?do=match&task=edit&tab=results&match=18060
One of our March Owners – Nez Rongero shared exciting news with DEON about his Texas Team members' results
at the National Trophy Rifle Matches using March Scopes. Nez Rongero is a Distinguished Rifleman of Austin, Texas,
who earned his Distinguished badge in 1996  (badge # 1234), winning the match outright with a 484-17x.

March Owners who have exciting news please share with us!
We always welcome March Owners' related news and would be an honor for us to share your accomplishments on our website.
On the 2019 Camp Perry President's Hundred Match, March Owner – Greg Troxell placed 4th. Well done!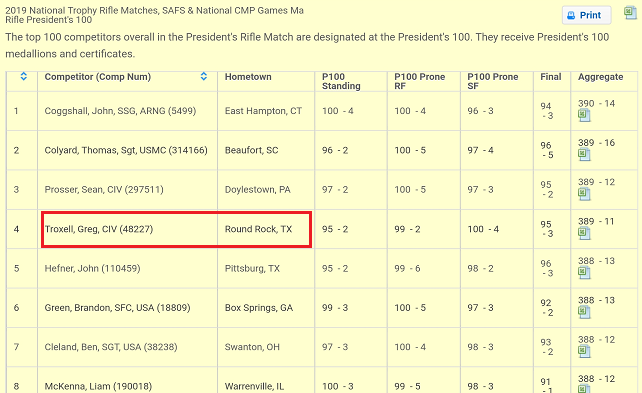 At the National Trophy Individual Match, there were 998 participants, of which 168 are Juniors, twenty years old and younger. Texas shooters Hugh (Buddy) Reich placing 7th overall, and Madison Butler, Texas's top junior shooter, placing 5th . Both shooters are March Owners as well.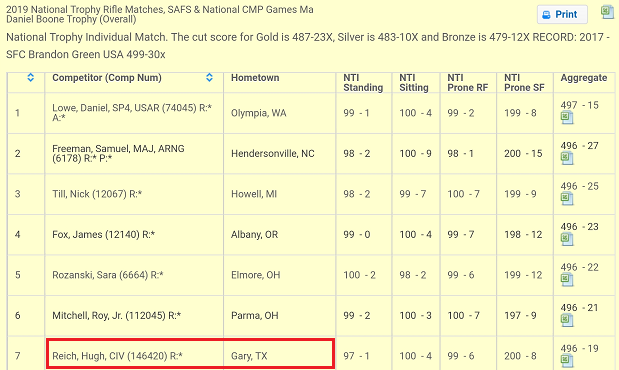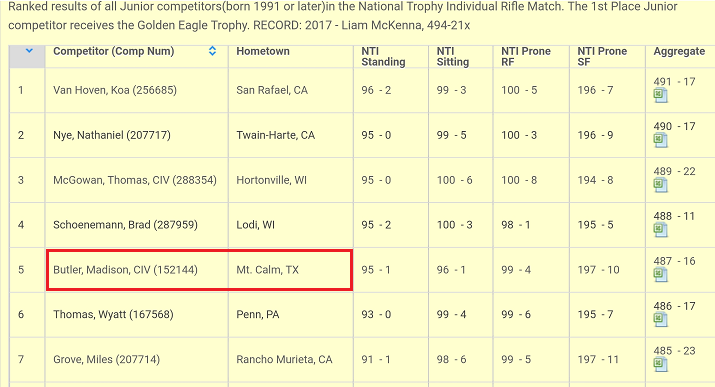 Madison sat a national record for juniors shooting in a LEG matches in 2017.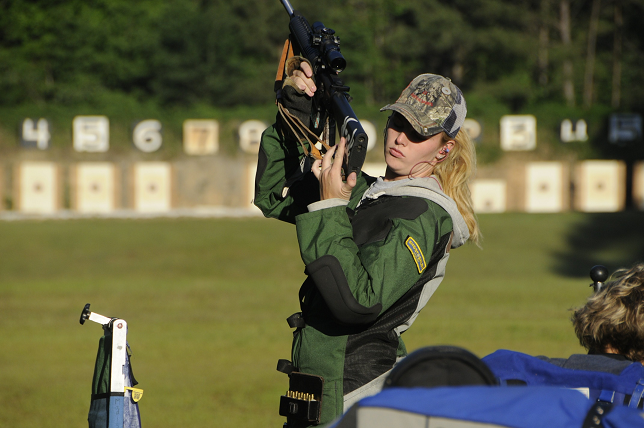 Below is the March 1x-4.5x24mm scope designed for Service Rifle competition and tactical applications which the Top shooters use at competitions.
Click here to see the detailed specification.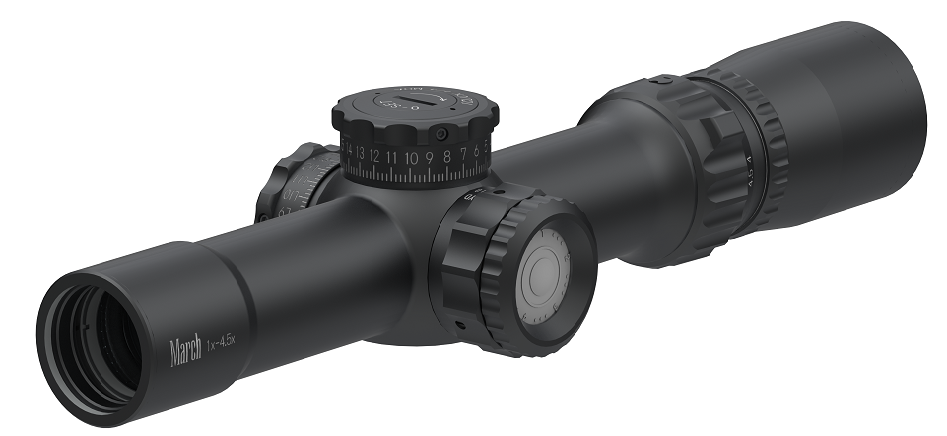 Back to page