Shooting with March 8-80×56 MAJESTA High Master Scope in the GBFCA Short Range Challenge at Bisley Ranges (UK)
Posted 04/18/2023
First outing at Bisley with the 8-80×56 MAJESTA Scope! 
This weekend Team March shooter, Gary Costello, is competing in the GBFCA Short Range Challenge at Bisley Ranges in the UK. This is the first time the 8-80×56 MAJESTA has been used on these ranges and we're looking forward to see his results. Pictured below is the MAJESTA set up on the 600 yard line for competitors to get a feel for this scope in a realistic environment. (*This 8-80×56 Majesta scope is a
demonstration model that was on display at the IWA Outdoor Classics Show.
)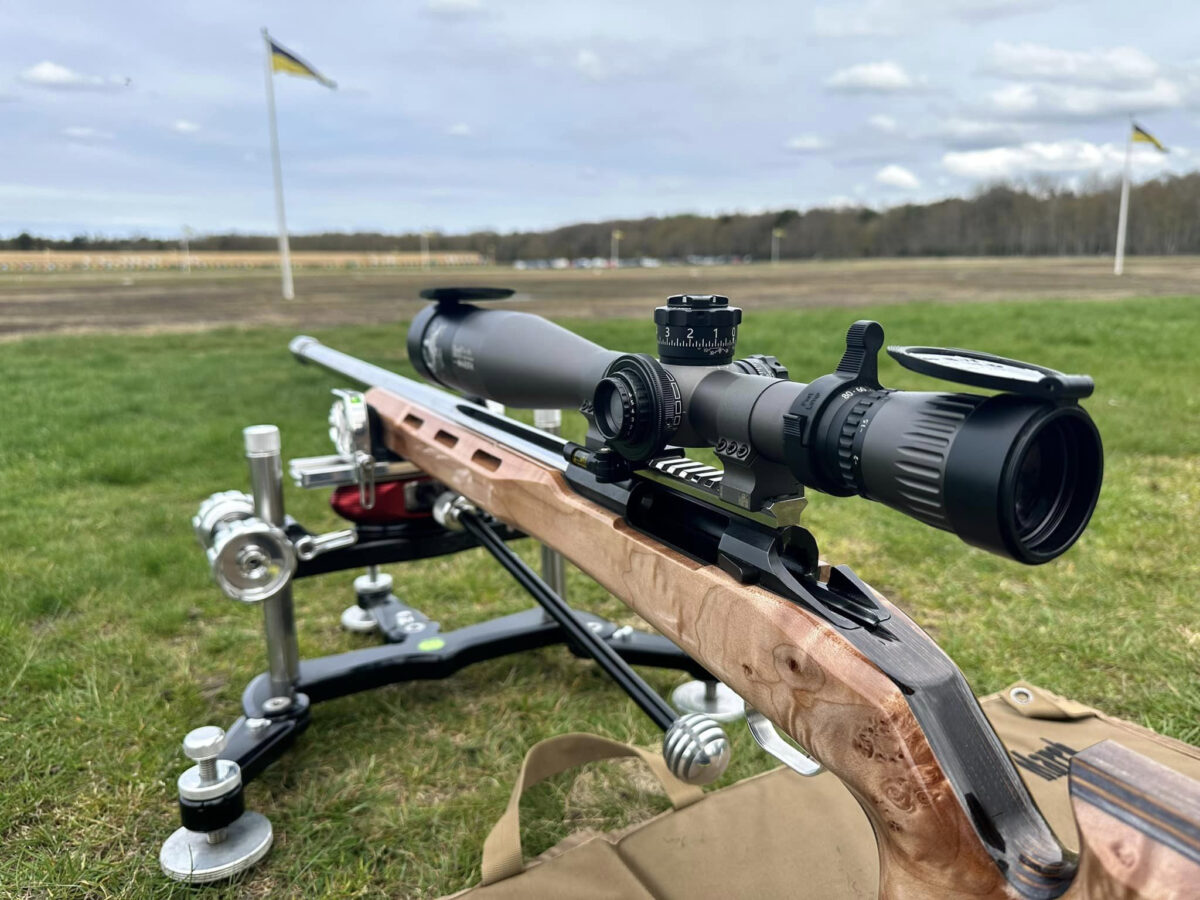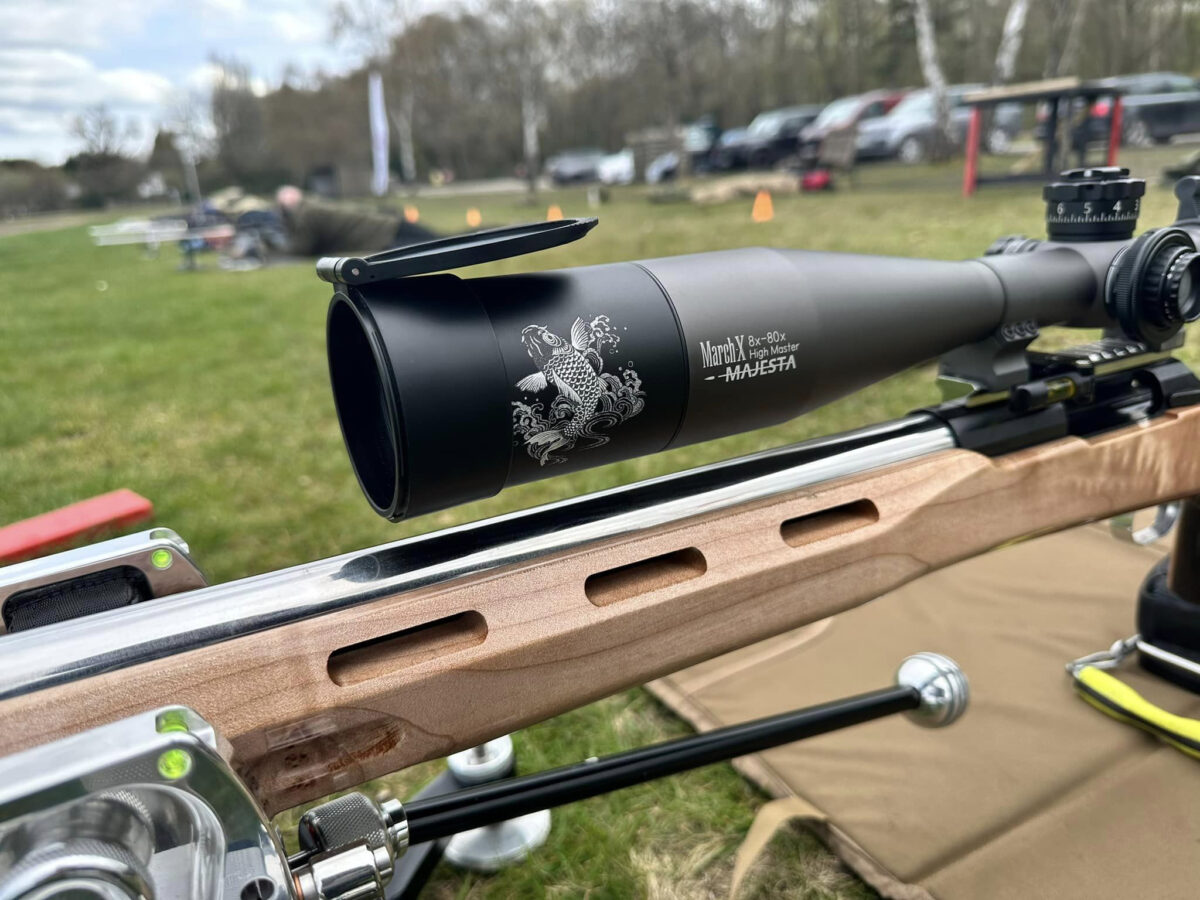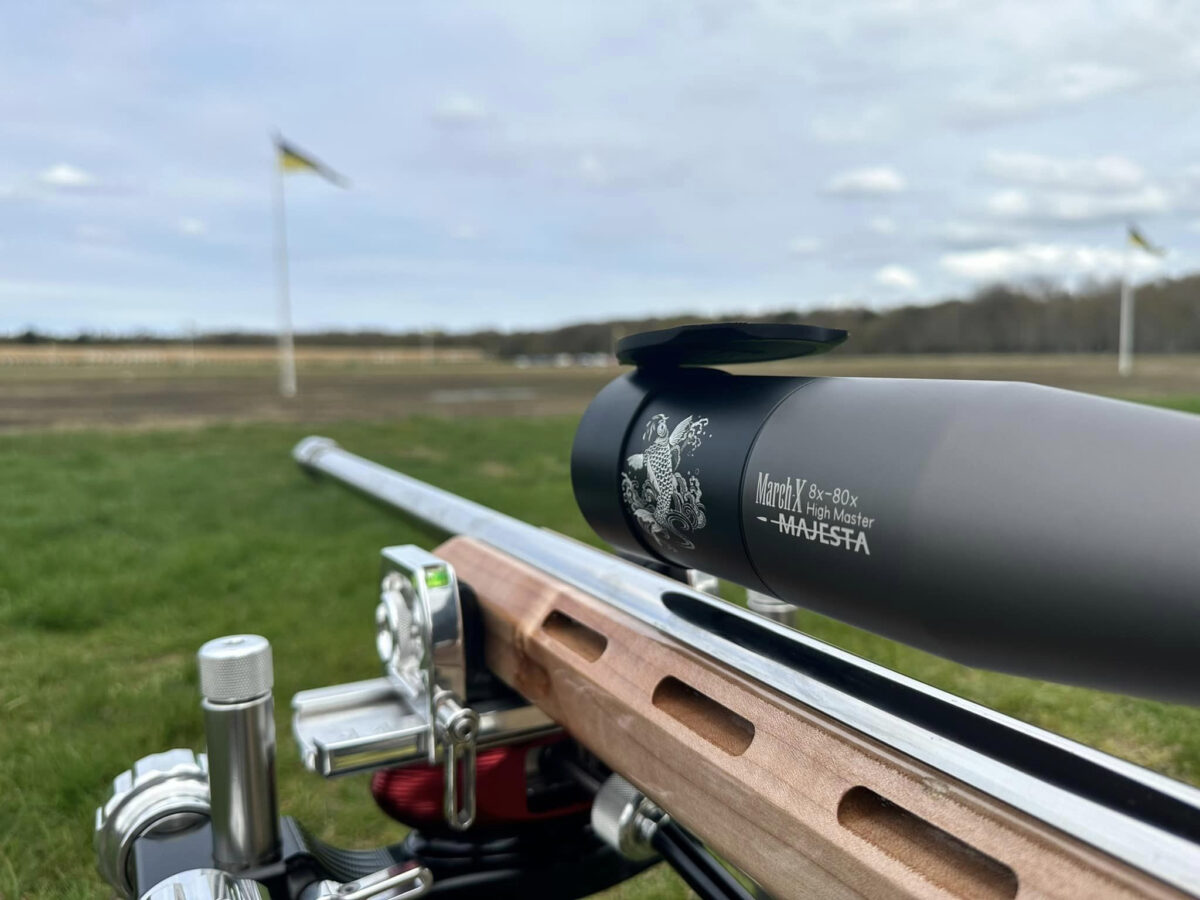 Back to page