News Category
Archive
Newly Posted
Congratulations for the great achievement shooting with the new March 8-80×56 Majesta Scope! (Poland)
Posted 09/14/2023
Congratulations for the great achievement shooting first time in this category!
–Below is an automatic translation of the original post from Polish to English.–
March recently introduced a new
8-80×56 Majesta scope
, which is even better than the previous top model High Master. We have the first feedback from a satisfied customer:
" March Majesta phenomenal! At the LREC in Drawsko at which I was the first time and shot in HK MR 308 setup with Majesta in the Semi Auto class for the first time shot 4th place at 1057m and the title of vce European Champion in the Semi Auto class"
---
Ostatnio w ofercie March pojawiła się nowa luneta 8-80×56 Majesta, która jest jeszcze lepsza niż poprzedni topowy model High Master. Mamy pierwszy feedback od zadowolonego klienta:
" March Majesta fenomenalny! Na LREC w Drawsku na którym byłem pierwszy raz i strzelałem w setupie HK MR 308 z Majesta w klasie Semi Auto pierwszy raz ustrzelone 4 miejsce na 1057m i tytuł vce Mistrza Europy w klasie Semi Auto"
Gratulacje!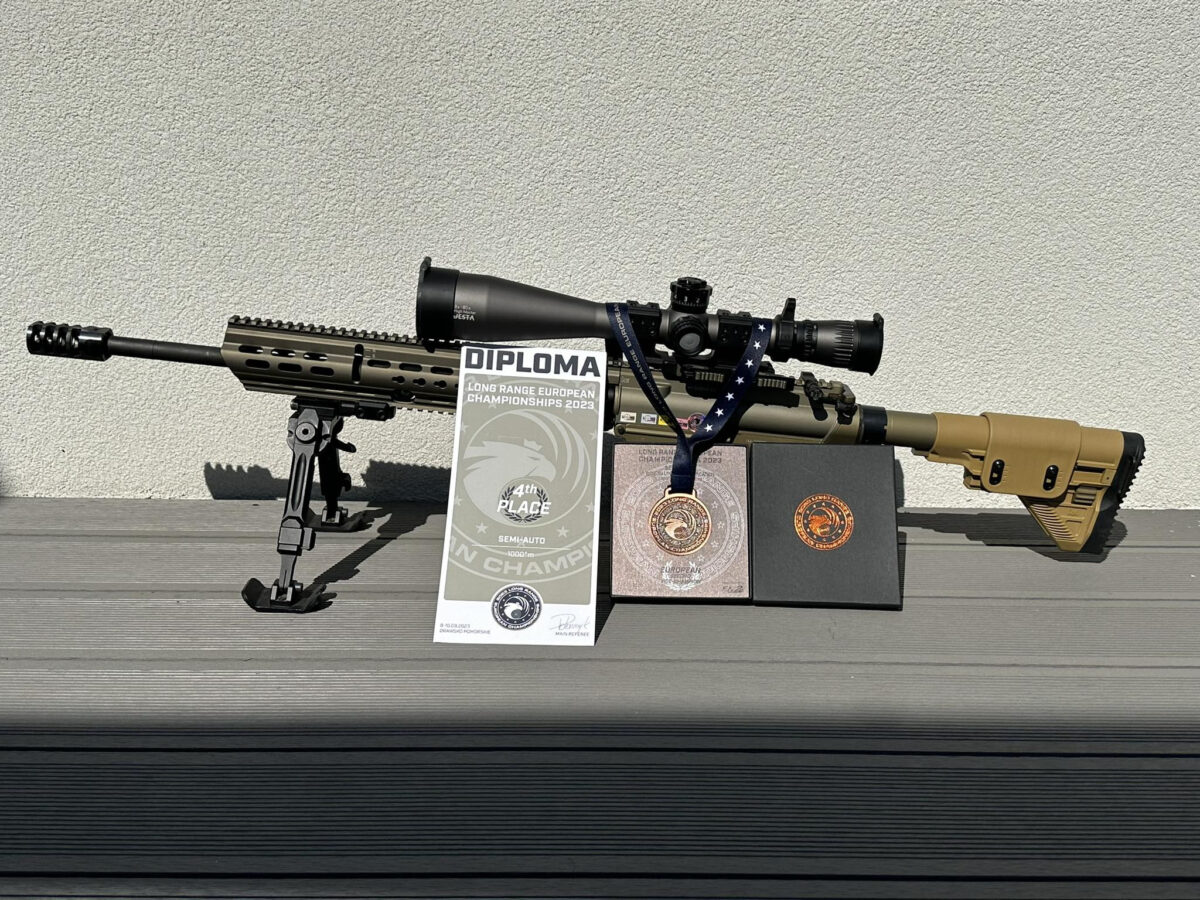 Back to page