Lou Murdica wins with his Genesis 6-60x56mm scope in F class shooting competition
Posted 08/28/2019
Congratulations to Lou Murdica (USA), winning with a complete perfect score "600-53X"
using his Genesis 6-60x56mm rifle scope in Mid range 600 yard F class competition!!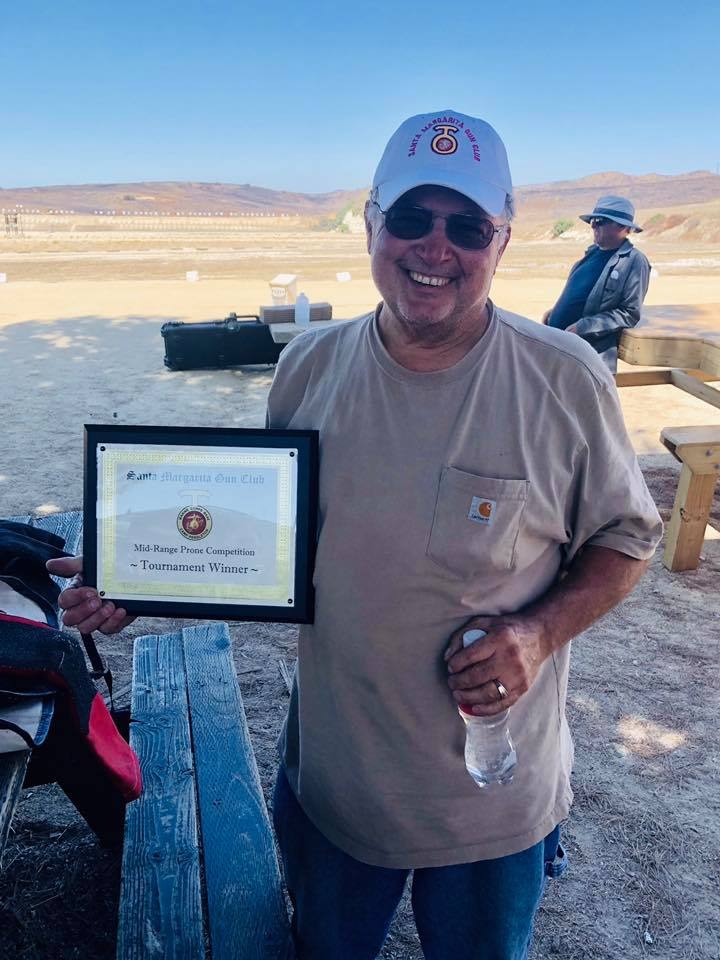 Check out his Genesis 6-60x56mm rifle scope!
Genesis is not just for ELR. Lou has proved that it also works well for mid range shooting.
GENESIS employs "New High Master Lens System" and "Temperature Anti-Drift Lens System". 
"New High Master Lens System"
The High Master Lens System has 2 Super ED lens elements within its new lens system.
By using Super ED lens elements, we can suppress chromatic aberration even more than with ED lenses
and thus produce a sharper image with greater contrast, while still having a strong scope.
"Temperature Anti-Drift Lens System"
In the latest optical systems, a new lens material has been developed to accommodate changes
in environmental temperature by altering the refractive index of the lenses.
This new lens material has been adopted for the new High Master optics to create a more stable lens system
that naturally adapts to changes in temperature to maintain focus and clarity over a wide range of conditions.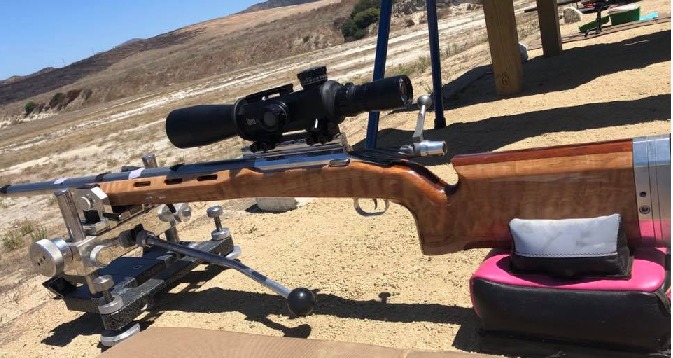 Look at his genuine full marks ! There are only Xs and 10s.
There are too many Xs that they overshadow 10s.
I have never witnessed score cards such as these.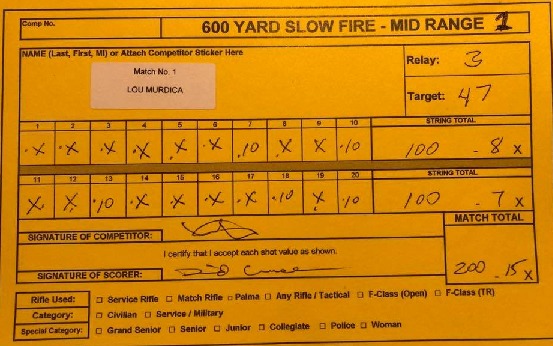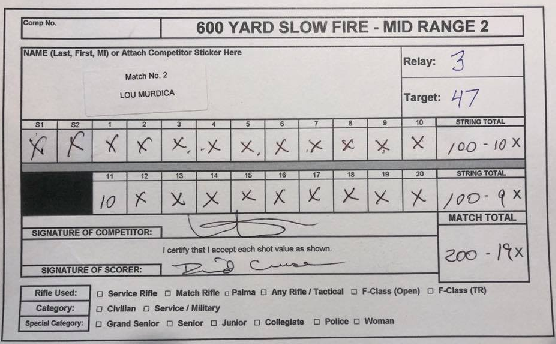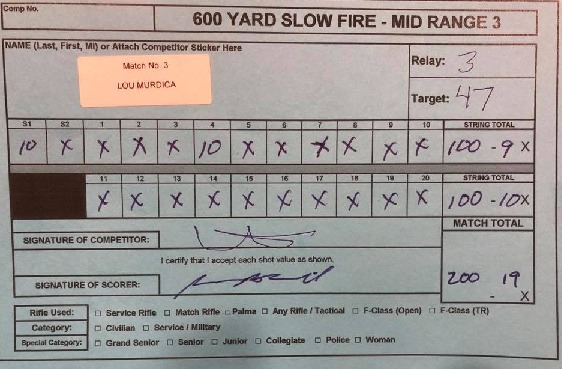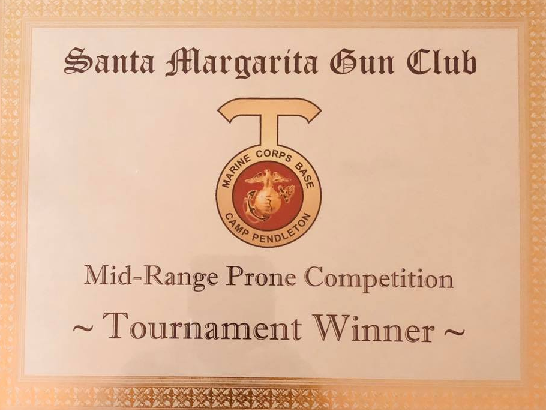 Quote from Lou's comment on Facebook
"I went to the beach to cool of and shoot a mid range f-class match at Camp Pendleton marine base.
San Margarita club held it.
I Shoot my best mid range to date. 600-53X
Was nice and windy but pretty steady.
I love my AMP AND MY BULLET GENE.
But the most amazing thing was the scope.
I used one of my ELR MARCH GENESIS 6-60x56mm.
Everyone was talking about the mirage, well for the first two matches I was on 60X.
The last match I turned it down to 45X.
I had the clearest view of the rings on the target all day better than I ever had.
Also it was first focal plain which was awesome.
I have never used one before today. I will use one for sure at the BERGER NAT and all the others."
Congratulations Lou !!!

Back to page