GBFCA European F Class Championships @ Bisley has concluded
Posted 09/09/2019
GBFCA European F Class Championships which is the largest international F Class competition in the world has just concluded.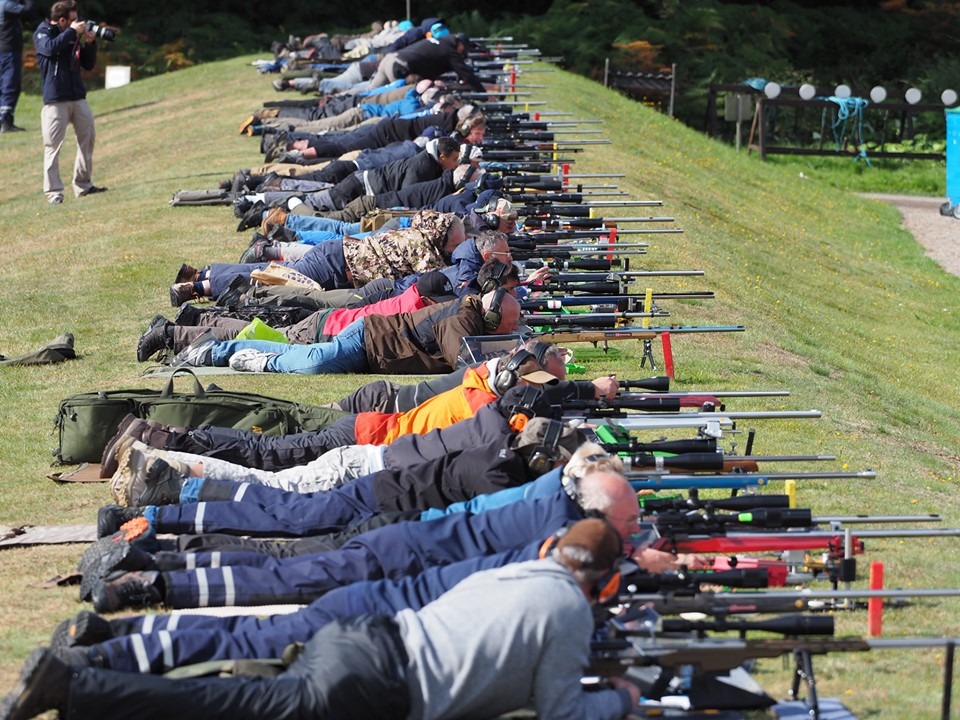 Source of reference: Facebook NRA of the UK
March Scopes Europe was the sole sponsor of this F Class European Championships 2019.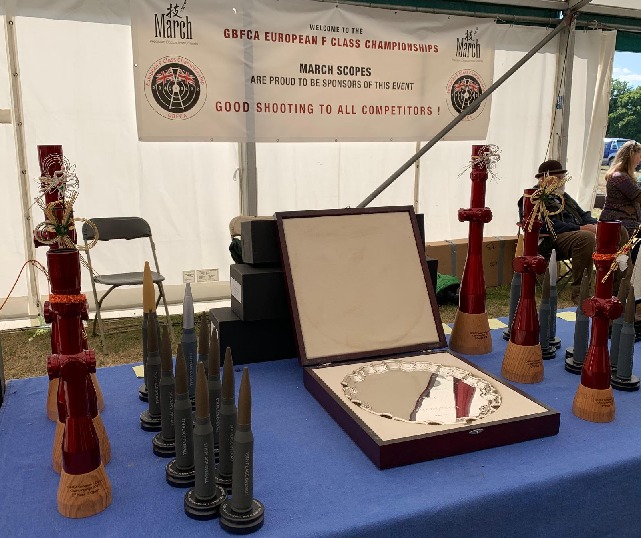 DEON – manufacturer of March Scopes manufactured special trophies for this Championships
coloring the actual scope body in the lacquer like red.
The ornament on the top of the scope trophy is a traditional "Mizuhiki Decoration" an ancient Japan's applied art
of tying various knots of special cords for ceremonies.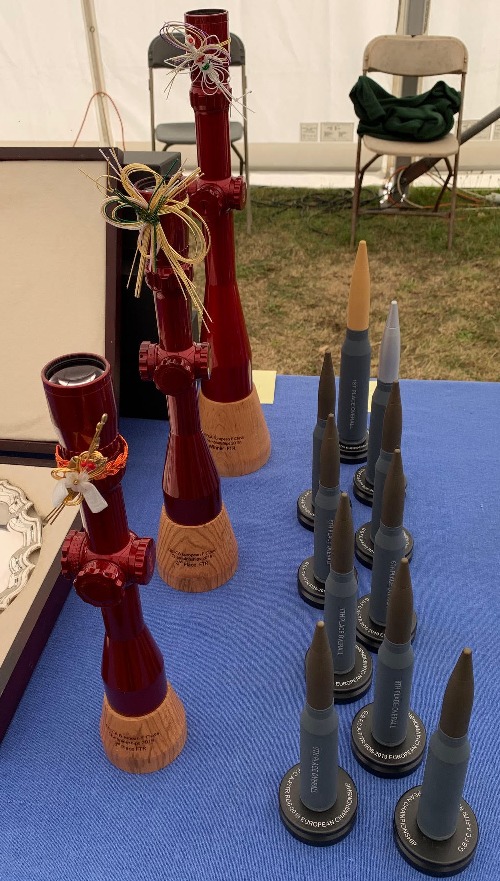 Ulrich Kwade (Germany, Age 79) won the European F class Championships with his March High Master 10-60×56 scope.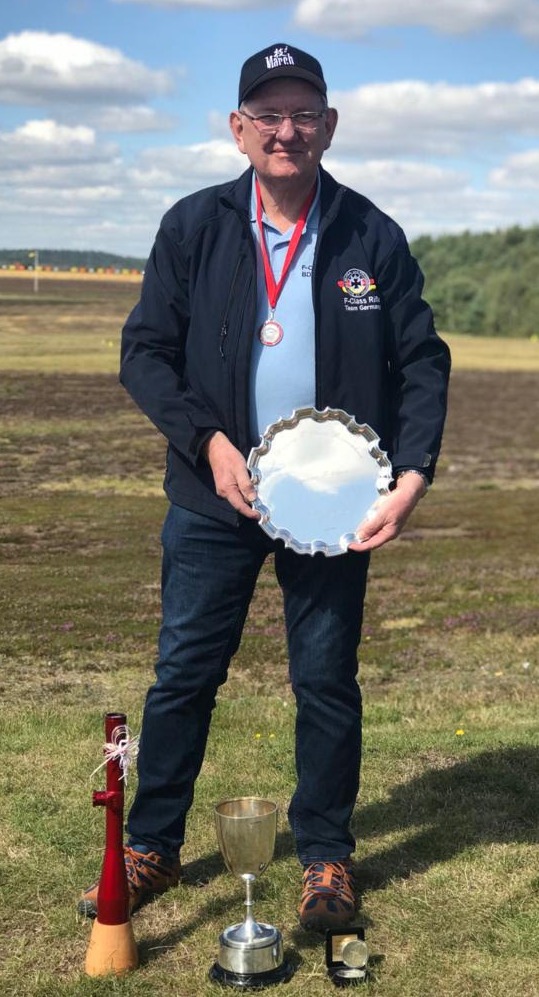 Managing Director of  March Scopes Europe Gary Costello won 4 medals
and his team won double gold beating the National team scores.
---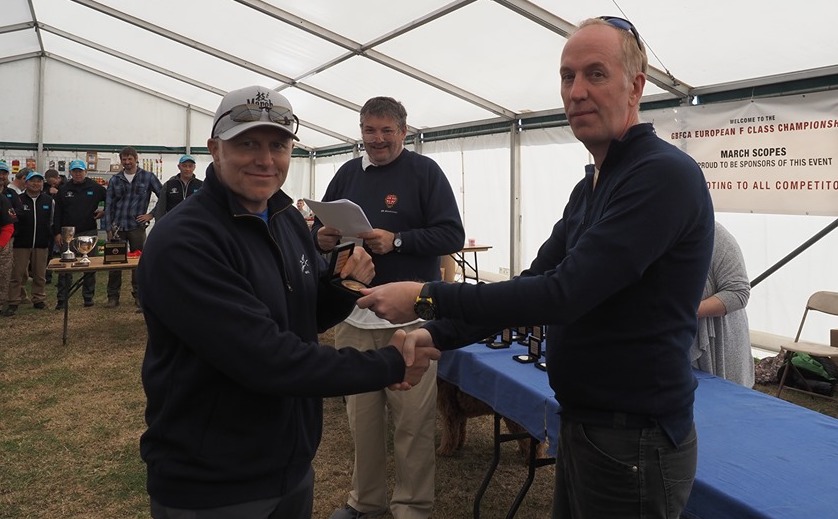 ---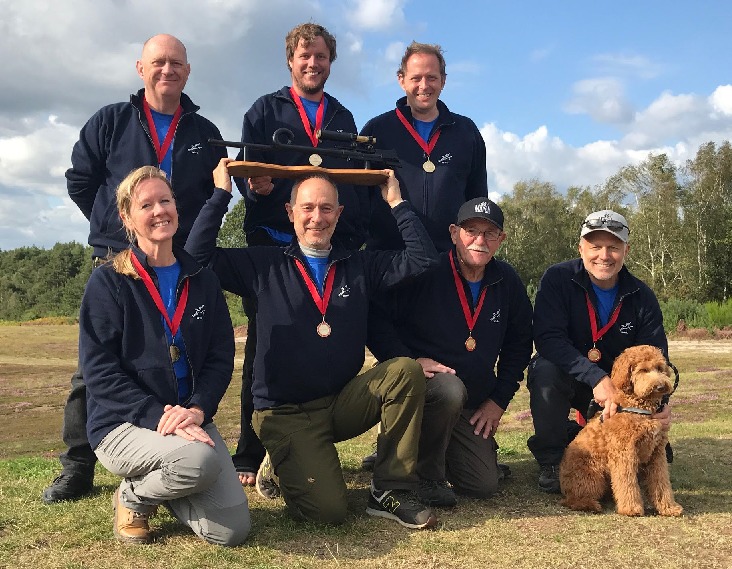 Gary's dog "Bonnie" is March's mascot puppy. Look at her harness!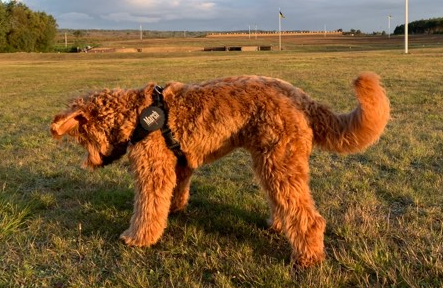 Good shooting boys and girls!
See you all next year! 

Back to page