News Category
Archive
Newly Posted
From the March Scope Service Center (1) : Inquiry from our customer that the scope does not focus
Posted 10/10/2019
We received an inquiry from one of our customers that March Scope does not focus at a certain yard.
We have checked with the collimator, but no defects were found and the optical performance was perfect without any flaw. 
A "collimator" is a long tube equipment to check if all elements are aligned on the optical axis.
We use this to adjust the position of the focal point in order to incorporate components such as lenses precisely without tilting.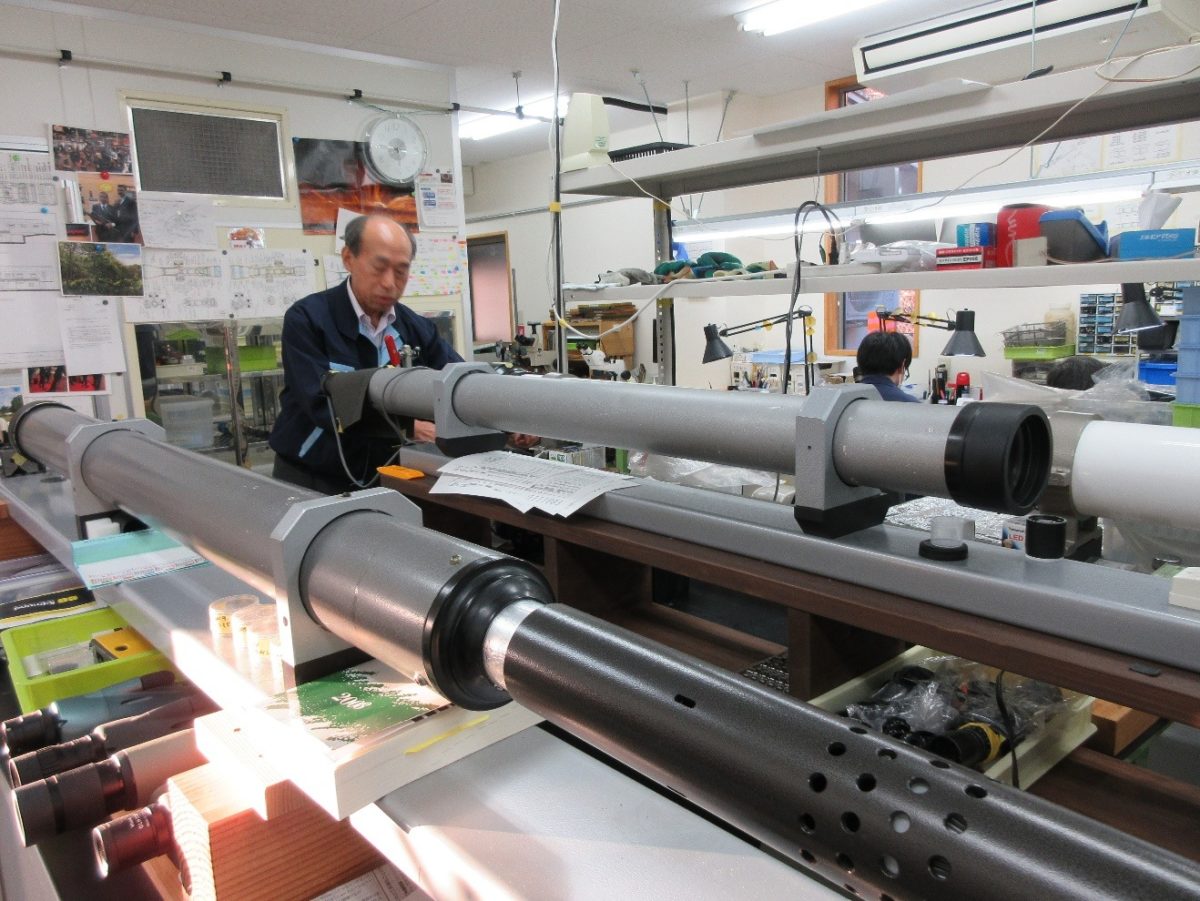 Now why did the scope not focus properly?  What was the reason for this?  
When we examined the scope thoroughly,
we found out that there were deep scuffs only on one side of the scope tube as in the picture below.
There were no scuffs on the top and bottom. 
It is safe to assume that the the scope was tightened too much from just only one side until it got scuffs.
Therefore the inner parts of the scopes were not able to move and could not focus properly.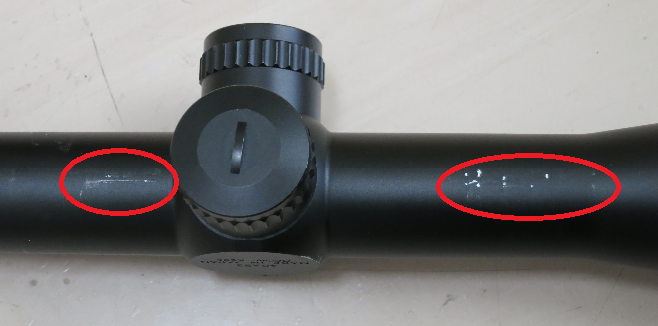 In general, a mount ring is smaller than the scope.
Therefore you will need to lap mount rings with proper lapping tools to fit accurately on the installed scope.
If the mount rings don't fit precisely, the scope will be in danger of deformation.
Readjustment of mount rings is highly recommended.

Back to page