From the March Scope Service Center (3) : Inquiry from our customer that there is a black shadow at the edge
Posted 10/10/2019
We received an inquiry from one of our customers that there is a black shadow at the upper right side in his 2.5-25×52 scope.
The photo A shows the elevation and windage turret position when we received the scope.
Both of the turrets were set at the bottom position.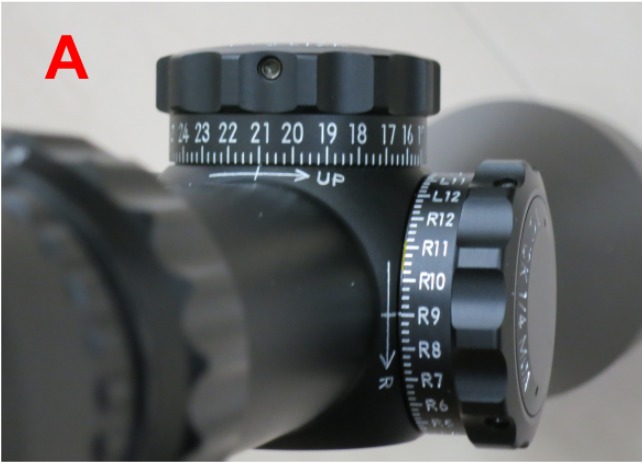 The scope view shows as photo B the way our customer described.
There was a shadow area because the scope reticle position was at the very edge shown in photo C.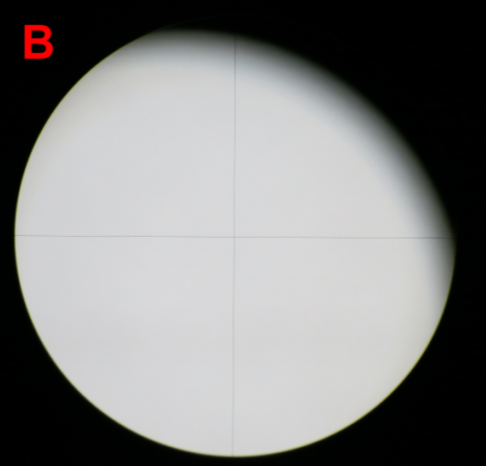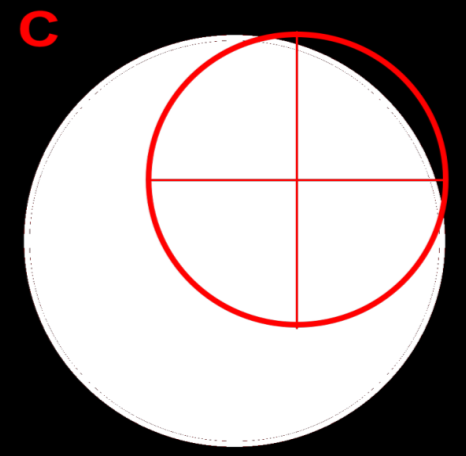 Reducing the turret travel can solve the shadow.
But this model is designed to be able to move to the very edge.
This can be said for all of the rifle scopes especially with lower magnification scopes.
These scopes are designed for customers who who need to move the turret for a great amount.
For example, our 1-8×24 and 1-10×24 have total elevation travel : 56MIL ( = 189MOA), total windage travel: 56MIL ( = 189MOA).
The result of other inspections showed good performances for our customer's scope and there was no defect to be found.
It is highly recommended to use the rifle scope with a cant base or to set to the center as close as possible.
The resolution turns for the worse and the light in scope gets darker when it travels further away from the center axis.

Back to page