March Scope's relentless effort for Utmost Quality – Machined Aluminum Scope Body
Posted 12/04/2019
There are essentially two ways to make precision aluminum parts:  Machining and Press Molding.
Advanced car enthusiast tend to choose machined aluminum calipers instead of pressed aluminum caliper
because of the better quality of machined parts even when the price difference is substantial.
Advanced shooters know how their barrels are manufactured. 
They also know how their action is manufactured and that factors heavily in their buying decisions. 
Quality is paramount.
---
However, how many of these shooters pay attention to how a scope body is actually manufactured?
At DEON (the manufacturer of March Scopes) we firmly believe in choosing the highest quality materials
and parts and the best manufacturing processes.
Our scope bodies are manufactured by machining from solid aluminum bar stock. 
This process actually discards up to 80% of the material during the machining process.
The machining process is performed in two stages as you can see in the picture below.
When machining the aluminum bar stock, it is critical to do this at the proper pace
to prevent the introduction of stress during the process.
This is why we take our time machining the aluminum,
little by little so as not to create undue stress in the scope body.
Before undergoing the second stage of machining,
we anneal the semi-formed scope body to completely relieve any stress.
This process allows us to shape the body of the scope with meticulous precision.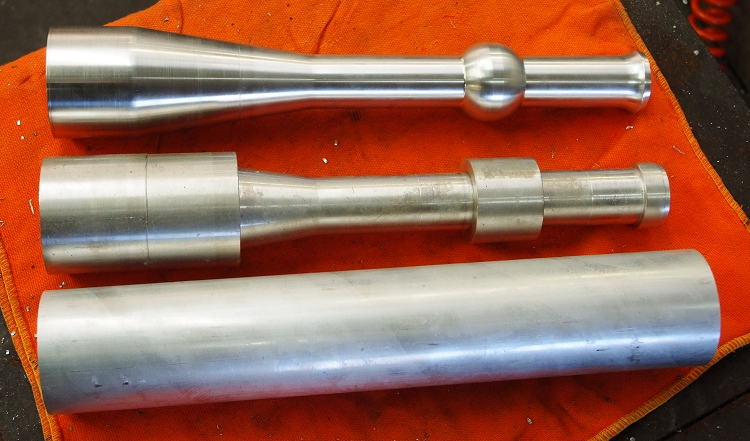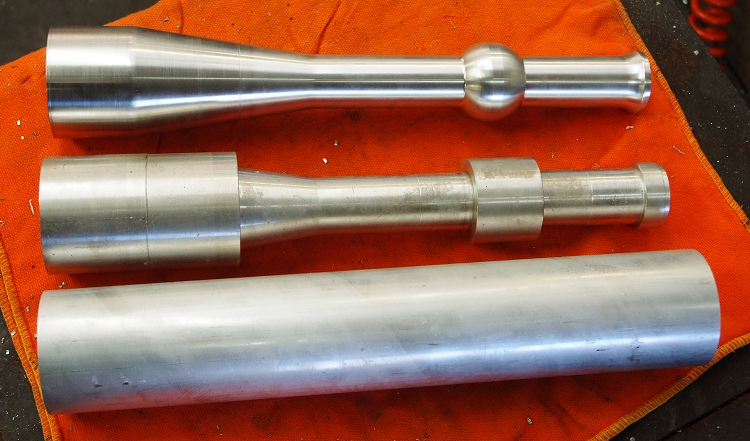 The big riflescopes companies that mass produce riflescopes use the mainstream press molding method
because it is a much quicker, easier and most of all, cheaper manufacturing process. 
Indeed, a press molded scope body costs only about 20% of what a machined aluminum scope body costs.
The reason why press molding scope bodies is so cheap is because of
the much reduced need for machining and that keeps the material and labor costs low. 
For example, the objective bell in a press mold scope body is widened by introducing a pipe into the body using a press. 
An even cheaper method of production is one where the objective bell is created separately
from the body and the two parts are joined together during the manufacturing.
Let's look closer into what happens during this type of manufacturing; warning, technical discussion ahead.
The scope body blank undergo a cold forging operation using a large press. 
This operation will cause work hardening of the aluminum and the material will be stiff. 
The density of the aluminum will partially change and there will be internal stress, which will require annealing.
The press molding a scope body requires much less final machining and so the cutting time is much shorter.
It is undeniable that press molding manufacturing is much more efficient and cheaper than machining from bar stock. 
We know this because our founders have worked for decades for an optical company
that manufactures OEM high grade riflescopes for many companies. 
Press molding is a great manufacturing process that costs a lot less and saves money for the company.
We are a small company that builds by hand and to order;
we are not a mass production shop and so there is a limit to how much we can produce.
We faced a choice:  Use cheaper materials and manufacturing process and have less financial concerns for the company
OR make the shooters needs the priority and reach for the utmost quality and deal with the financial issues.
We chose the latter.
All that said, why does DEON persist in manufacturing scope bodies by machining from solid aluminum bar stock? 
What is the benefit of this more expensive process to the shooter?
Riflescopes are under a lot of stress through the repeated strong impacts they receive during shooting. 
Furthermore, they can get treated very roughly. 
Yes, we all know that riflescopes are very precise optical instruments, but life happens.
By machining the scope body from solid aluminum bar stock, we do not stress the material
and we are able to manufacture a very stable body with uniform density throughout. 
We eliminate the smallest distortion or eccentricity in the body and thus ensure that the body is perfectly aligned and
will stay aligned through repeated firing and abuse thus providing you the shooter, with a dependable precision instrument. 
If the body is misaligned by just 1/100mm, this translates to 1cm at 100meter. 
(For American shooters:  A .0005 misalignment in the body becomes a half inch deviation at 110 yards.)
Our chosen manufacturing method prioritizes quality to produces uniformly high quality March Scopes.
It may cost over 5 times more to machine a scope body compared to press molding,
but we believe this produces better scopes and we pledge to stick with
this manufacturing process and continue to provide the very best product.
We want the bodies of our scopes to be strong and sturdy so that shooters can have complete confidence in their March scopes. 
We support shooters by providing the very best scopes on which you can rely on at all times.
In other words, we have your back!
Signed :
Fumio Shimizu
(Founder, CEO / Hardware Designer)
 Yasutoshi Nishikubo
(Founder,Director / Lens Designer)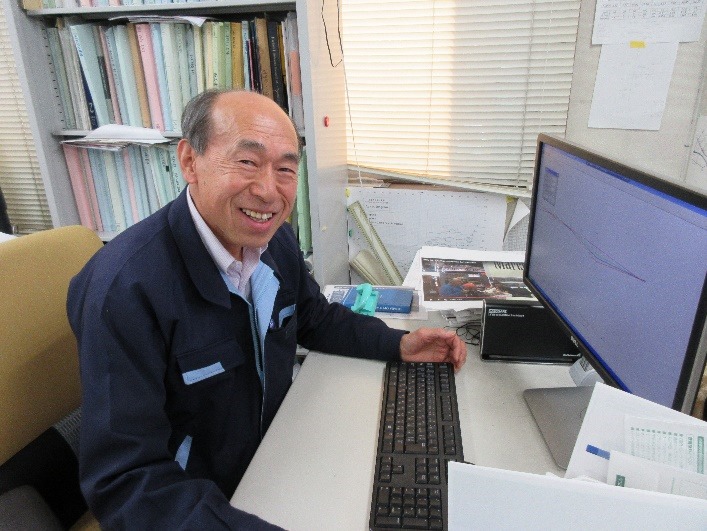 Morimasa Yoshie
(Founder, Director / Reticle Designer)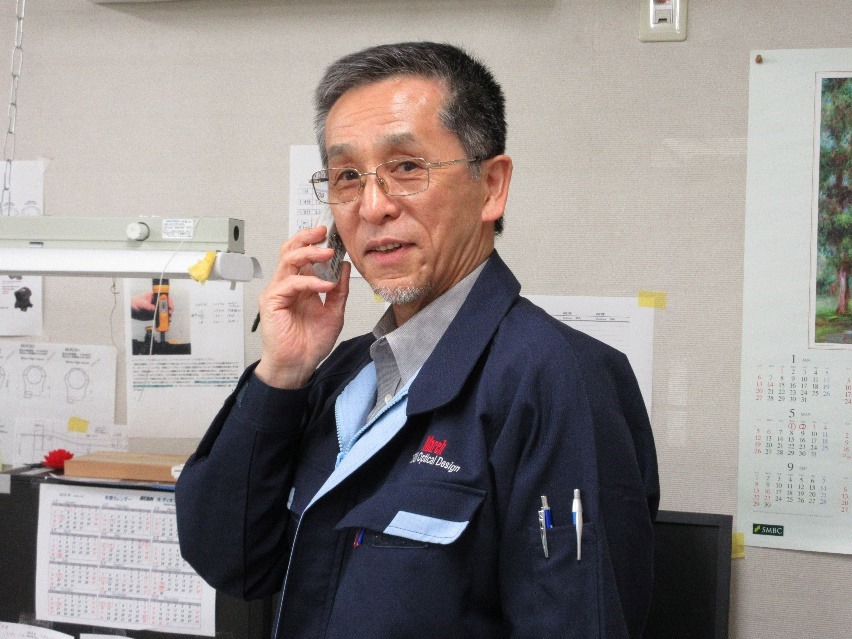 ---
Back to page