Specification and Reticle designs for March 5-42X56 FFP Wide Angle Scope
Posted 12/26/2019
This March 5-42×56 Wide Angle scope is developed for serious competition shooters,
enthusiasts and hunters who demand the utmost in optical and mechanical performance from their rifle scopes.
---
This rifle scope has 2 super ED lenses, which provides the highest level of optical quality.
The March 5-42X56 FFP Wide Angle has a total adjustment range of 40mrad,
which is eminently suitable for ELR shooting, without the need for a canted rail.
The eyepiece is the new March Wide Angle model that provides a greater field of view throughout the 8.4X zoom range.
---
Specification   
 (It is unlikely but there may be a last minute change as we are currently conducting final acceptance tests.)
Effective lens diameter(mm) : 56mm temperature tolerant anti-drift
Windage/Elevation turret :1 click 0.1mrad, 10mrad per 1turn
Total travel amount : Elevation: 40mrad ,Windage: 14mrad
Illumination : 6 level illumination switch
Eyepeice : 26 degree wide angle, fast focus diopter
Body tube : 34mm diameter
Overall length : 358mm (14.1in)
Weight : 950g (33.5oz)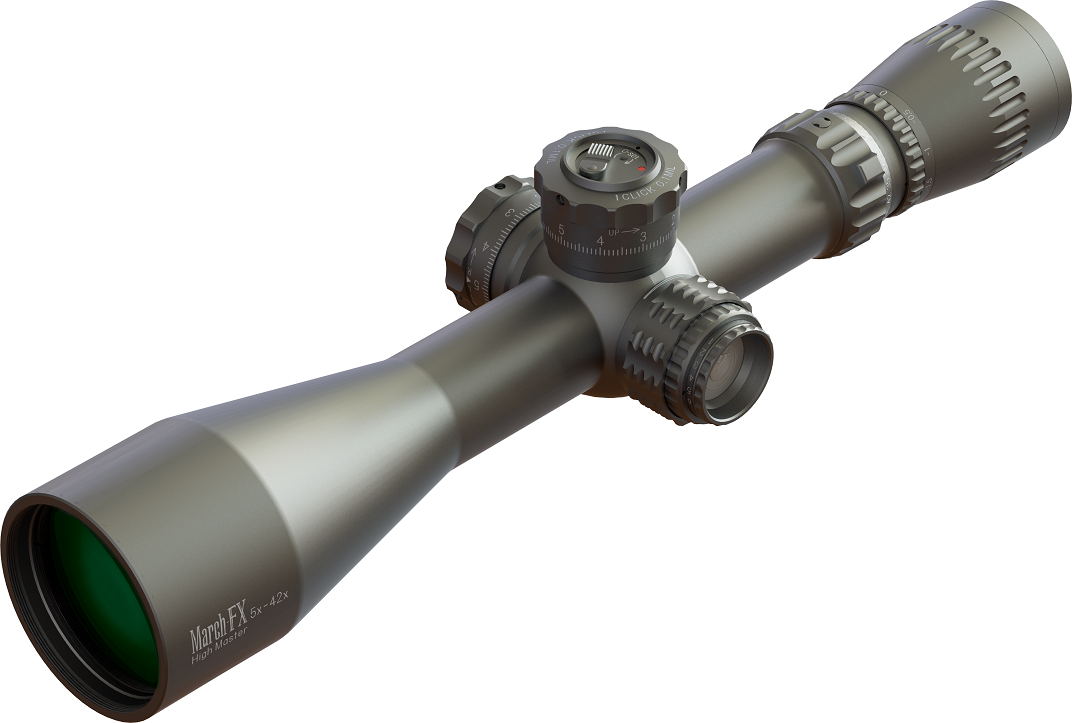 ---
The reticle is a first focal plane (FFP) design intended for competition with precise holdovers without overpowering the sight picture.
Center dot and cross are illuminated with .2 mrad and .5 mrad hash marks.
Outside of the 2 mrad mark, the small hashes below the main line are at the same 0.2 mrad increment.  
There is a small gap to the right of the 2 mrad mark. 
Then the thicker line starts at 2.2mrad and goes on: 2.4, 2.6, 2.8, 3, etc.
0.5 mrad hashes above the main line will help with quick lead holds.
Reticles are specially designed for this scope and you can choose from 3 designs.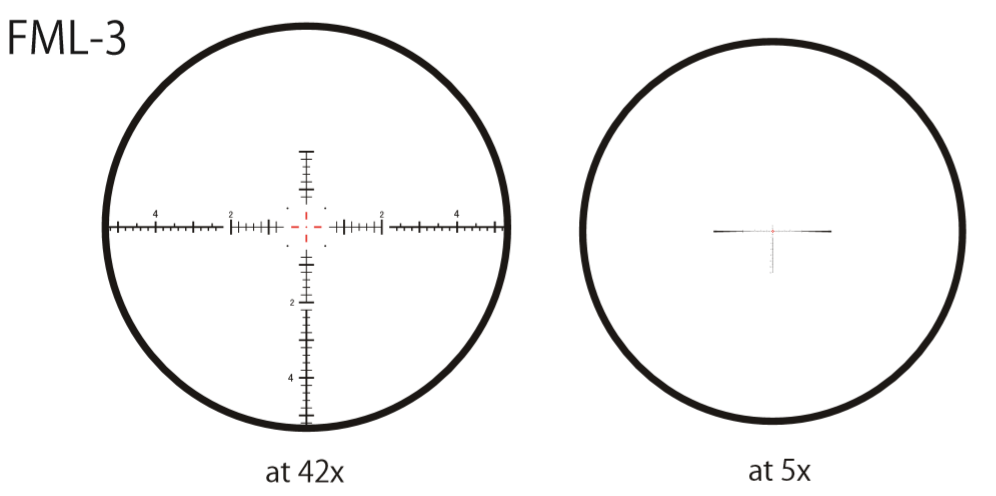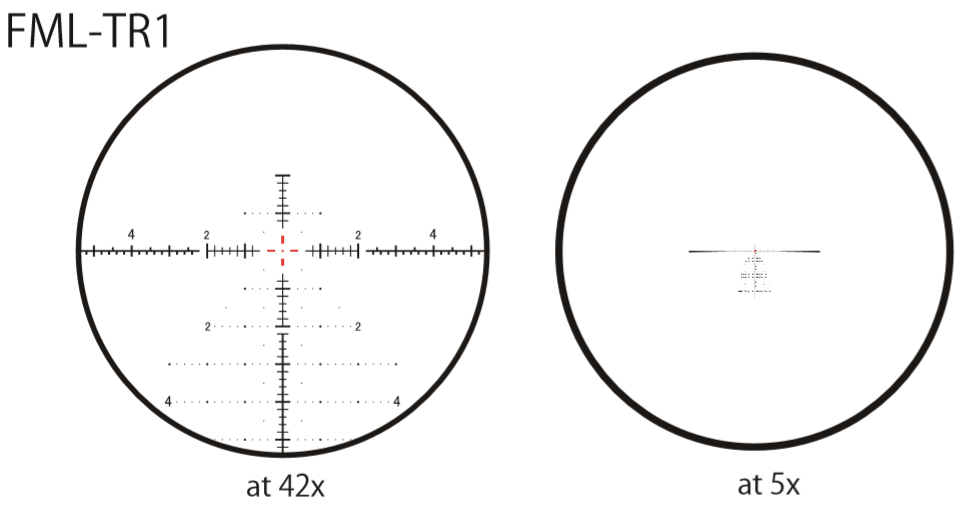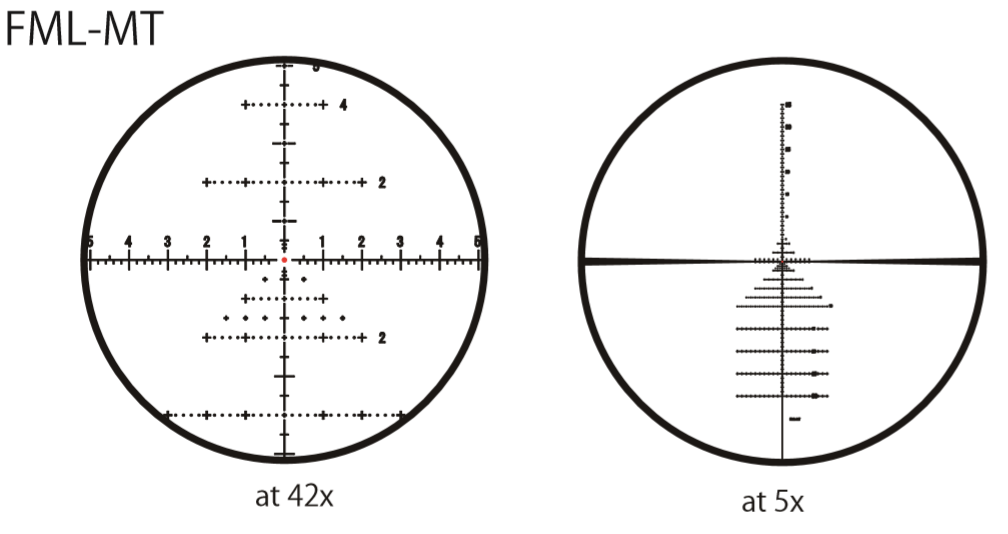 We are excited to launch the production model of March 5-42×56 Wide Angle at the Shot Show.
We invite you to come take a look at our new March rifle scopes at SHOT Show 2020!
Booth : 3263
Corporate name : March Scopes

---
Back to page