Interview with Tristan Wright (Australia)
Posted 01/16/2020
Tristan has been shooting now for 13 years at competitions and removing varmints. (Lucky him !)
He started a precision rifle page (PRECISION RIFLE REVIEWS)
where he could review items and give honest opinions 5 years ago.
He has learned early "better to cry once and acquire quality gear the first time round
as it will save you a lot in the long run after you buy middle of the pack gear a few times over".
And then as originally being a March Owner he became March Scope's dealer in Australia 2 years ago.
Below in his interview he shares information on his rifles, ammos, scopes.
I'm sure you will all be interested in those information as well. 
Now please enjoy his interview !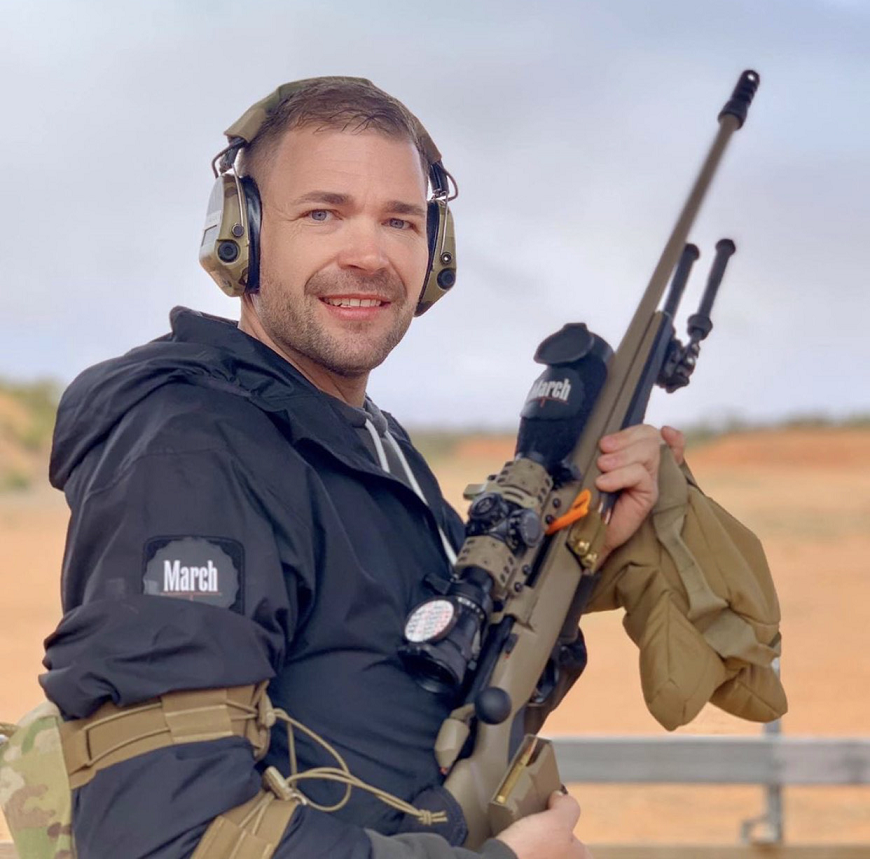 ---
Tristan Wright
My name is Tristan Wright, I have been in and around shooting sports for only 13 years.
I first started shooting as I had a interest in the precision nature of the sport.
I was fascinated by the ballistics and mathematical side of it in addition. 
I am honoured to have access to properties that require the removal of pest animals for farming viability,
so have been able to cross my passion for shooting with a high level of accuracy
with varmenting or the removal of pest animals in return for access to shoot long distances.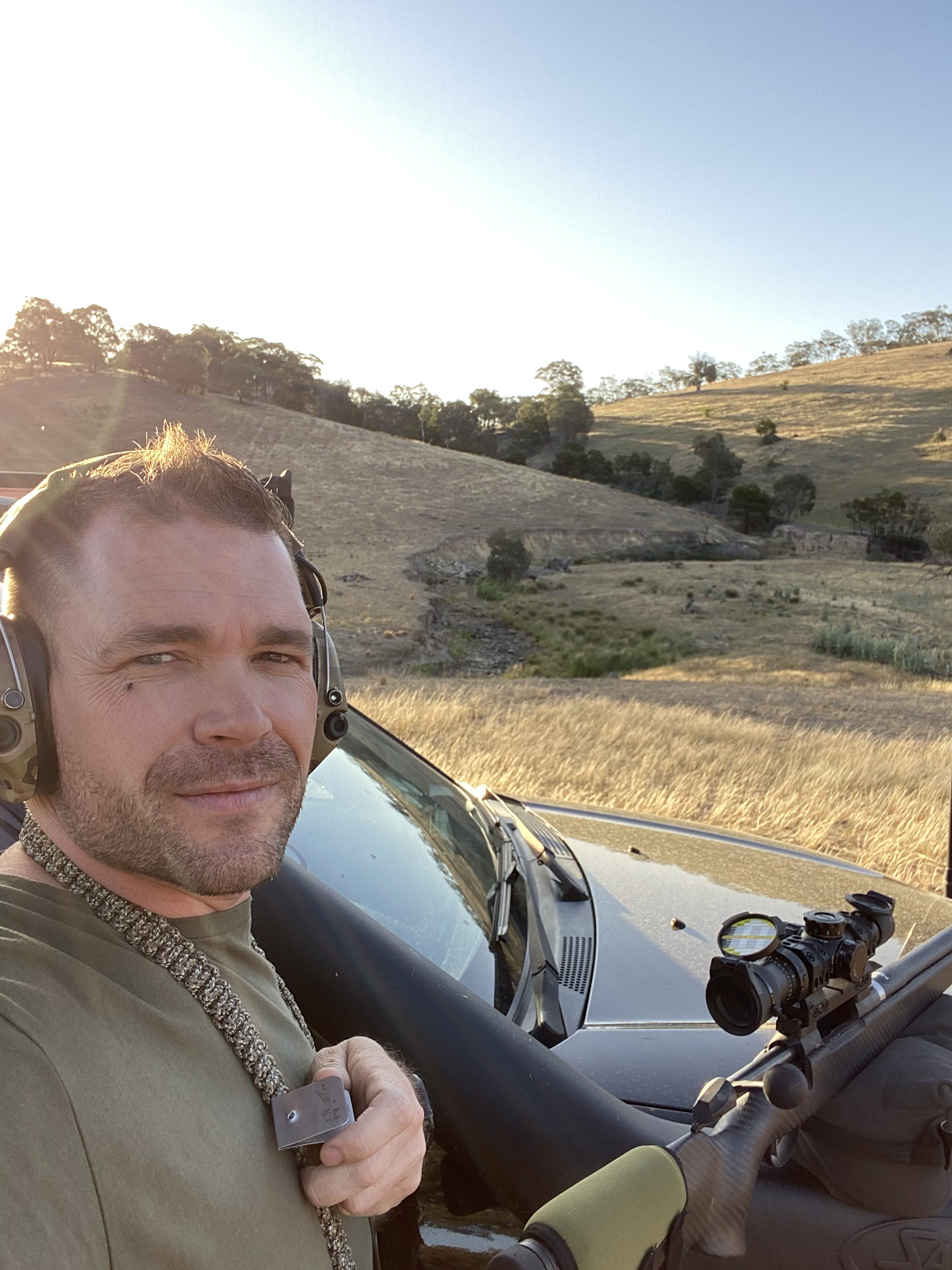 Now many shoot better and many shoot further than me, which will always be the case
and I'm not all that fussed as I am very NON competitive, that being said
some good friend convinced me to give competitive shooting a try.
And to my surprise I have totally loved it the friends you make and people you meet is fantastic plus
I see a lot of my country (Australia) traveling to events, plus my shooting skill
and experience has got better its kind of win win win. 
---
I competed in the precision rifle series here in Australia last year (2019 )in the production class and
finished the year in a healthy fourth position with a second place trophy finish at the Darwin event as my PB. 
The production class is self explanatory in that to a large degree your rifle must remain production standard without modifications. 
---
My choice was a Tikka CTR rifle in 6.5creedmore 
Fitted with of course a March 3-24 x 42 scope with FML-1 reticle 
Atlas bipod and bunch of positional bags this package did not miss a beat and I would recommend it to others.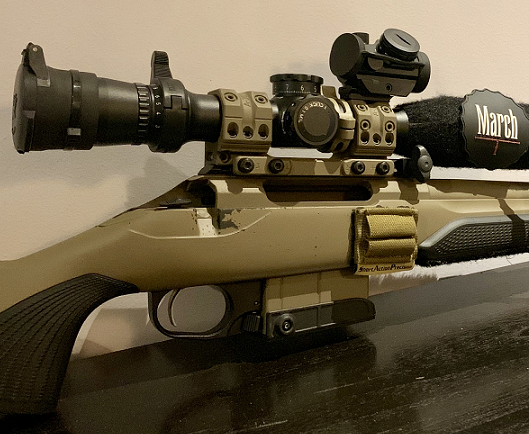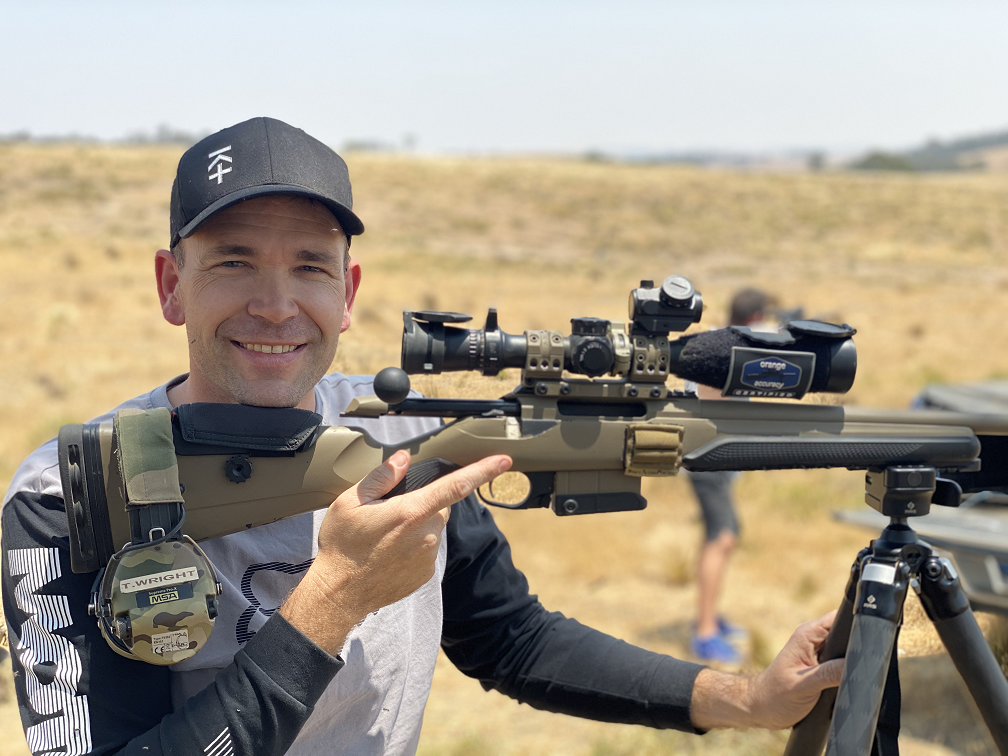 My long range setup is a Sako TRG 42 calibered in 338 lap mag it has a 31" heavy barrel with large accu-tac bipod.
The 300gr Berger projectiles from this rifle are guide on to steel targets a very long way away via a 6-60 x 56
March Genesis rifle scope also in mil-rad I love the 0.05 click adjustment
and the fact I have 112mil-rad of elevation in this scope, it allows me to run the big bopper out as far as I like.
This is one very special scope.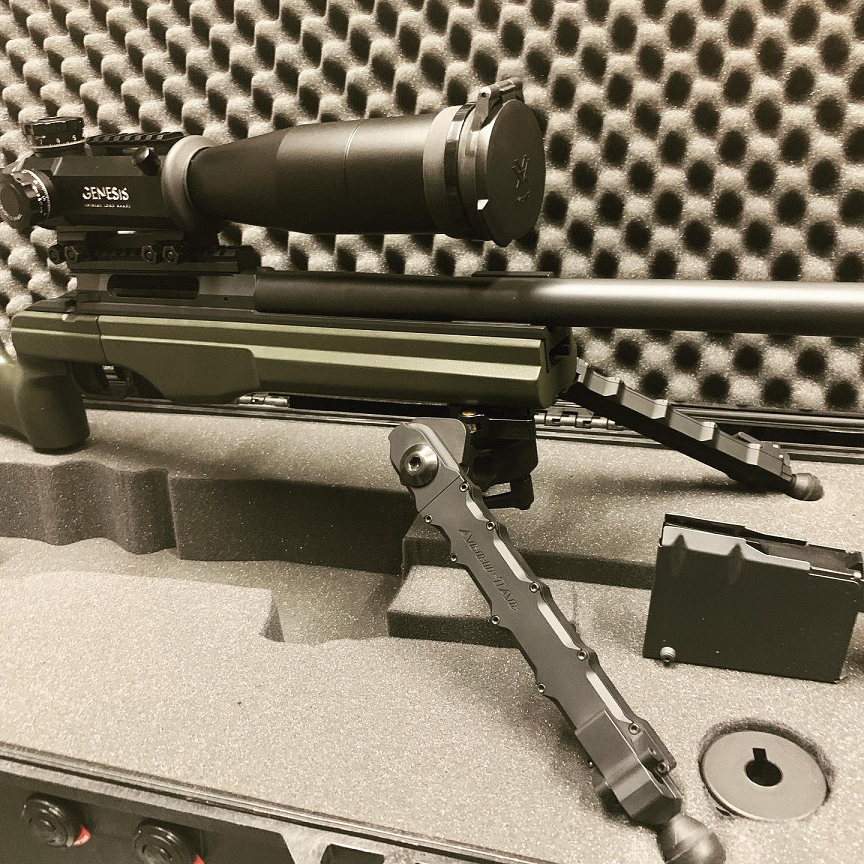 ---
It has even been on my Sako quad Rang in 22lr at would you believe got rounds on target at 507 meters
yup a little 22lr at 507m or 554y away it's a ton of fun and a breath of wind will move it
a full mil-rad from left to right the high master lens in this scope are like a magic show
it's as if I see thorough Mirage, we can actually see tiny 22lr bullet holes at 507m.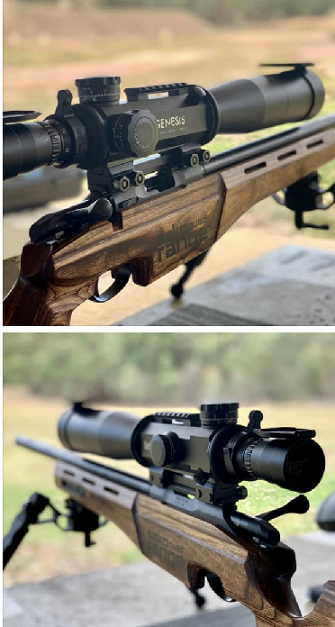 My choice of ballistic engine is Applied ballistics via the kestrels 5700 for those wondering. 
---
The rifle most in use is the Sako 85 in 22-250 50gr pill's out the gate at 3750 FPS.
This is my fox rifle and has a 1-8 x 24 this optic is a huge achiever true 1 power so two eyes open 
Zero stop, tactical turrets, illuminated reticle, Not a lot escapes that rifle set up.
---
I have learned early your better to cry once and acquire quality gear the first time round
as it will save you a lot in the Long run after you buy middle of the pack gear a few times over.
---
This was my introduction to March scopes, I quickly realised the build quality and
internal construction of the March scopes plus glass clarity in my opinion is second to none. 
After spending some years shooting and enjoying the sport, I decided try and give back into the sport
that I enjoy and started a precision rifle page (PRECISION RIFLE REVIEWS) where we could review items
and give a honest opinion, not only does this aid the manufacturers of items by sharing their items but done professionally
I believe it puts our sport in a professional and good light. 
---
This page is about 5 years old in the last 2 year realising the quality of the March product
I have become a sub dealer for BRT (Bench Rest Tactical) here in Australia and happy to offer any assistance
to people looking for top of the line world class optics and more importantly joining the March scopes Family. 
I am looking forward to continuing all forms of shooting in the future and would like to offer my help advice
and any assistance to new shooters where ever I can more so than shooting myself.
I enjoy seeing new people joining the sport and taking the same level of enjoyment as I do.
---
So on-till the next video or I see you on the firing line, stay safe and have fun shooting 
---
Regards Tristan Wright 
Precision Rifle Reviews
Back to page