Reticle subtension of March 5-42×56 FFP High Master-Wide Angle Scope
Posted 02/18/2020
Since the SHOT Show 2020 launch, the March 5-42×56 FFP High Master-Wide Angle Scope
has got a lot of shooters talking about this scope's unique capabilities.  
We are receiving many inquiries regarding the subtension of the reticles.

3 choices of reticle are first focal plane (FFP) design intended for competition
with precise holdovers without overpowering the sight picture.
---
Center dot and cross are illuminated with .2 mrad and .5 mrad hash marks.
Outside of the 2 mrad mark, the small hashes below the main line are at the same 0.2 mrad increment.  
There is a small gap to the right of the 2 mrad mark. 
Then the thicker line starts at 2.2mrad and goes on: 2.4, 2.6, 2.8, 3, etc.
0.5 mrad hashes above the main line will help with quick lead holds.
---
Reticles are specially designed for this scope and you can choose from 3 designs : FML-3, FML-TR1, FML-MT.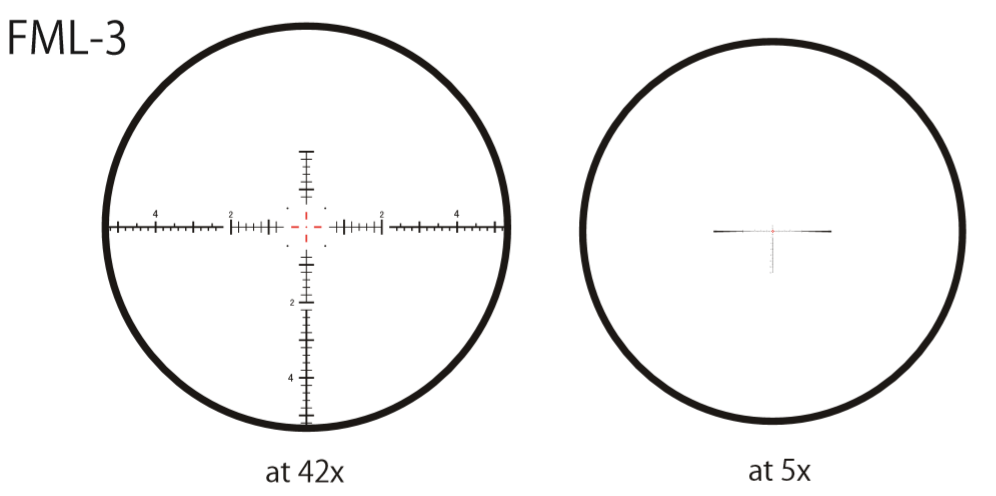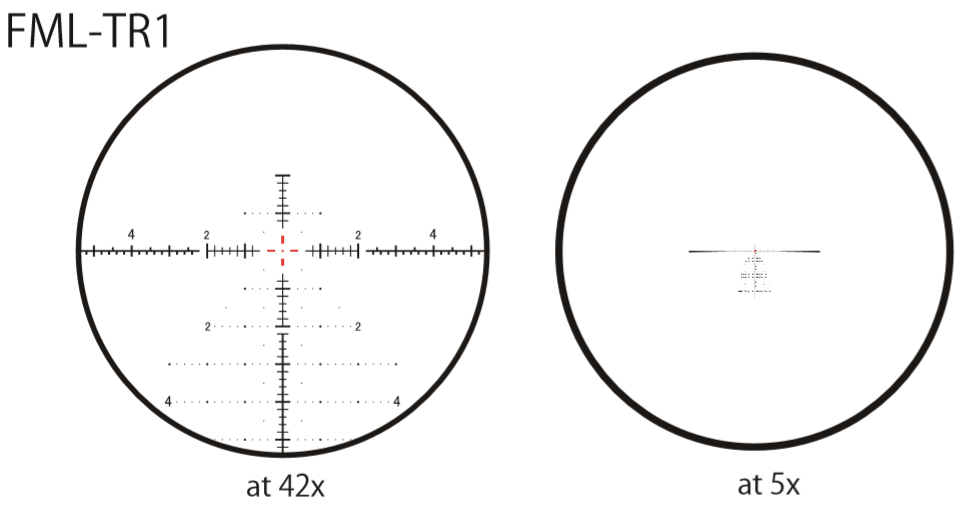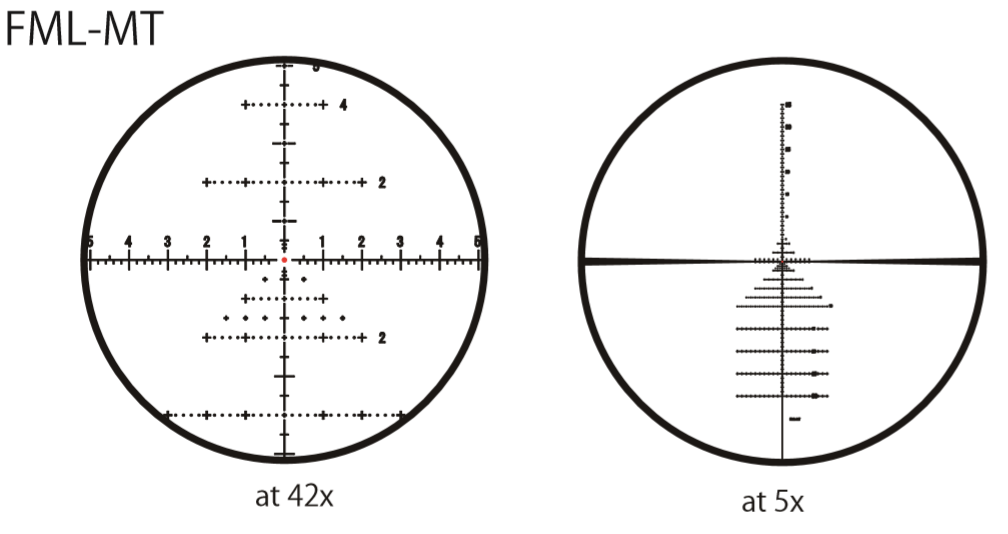 Subtention for FML-TR1 and FML-3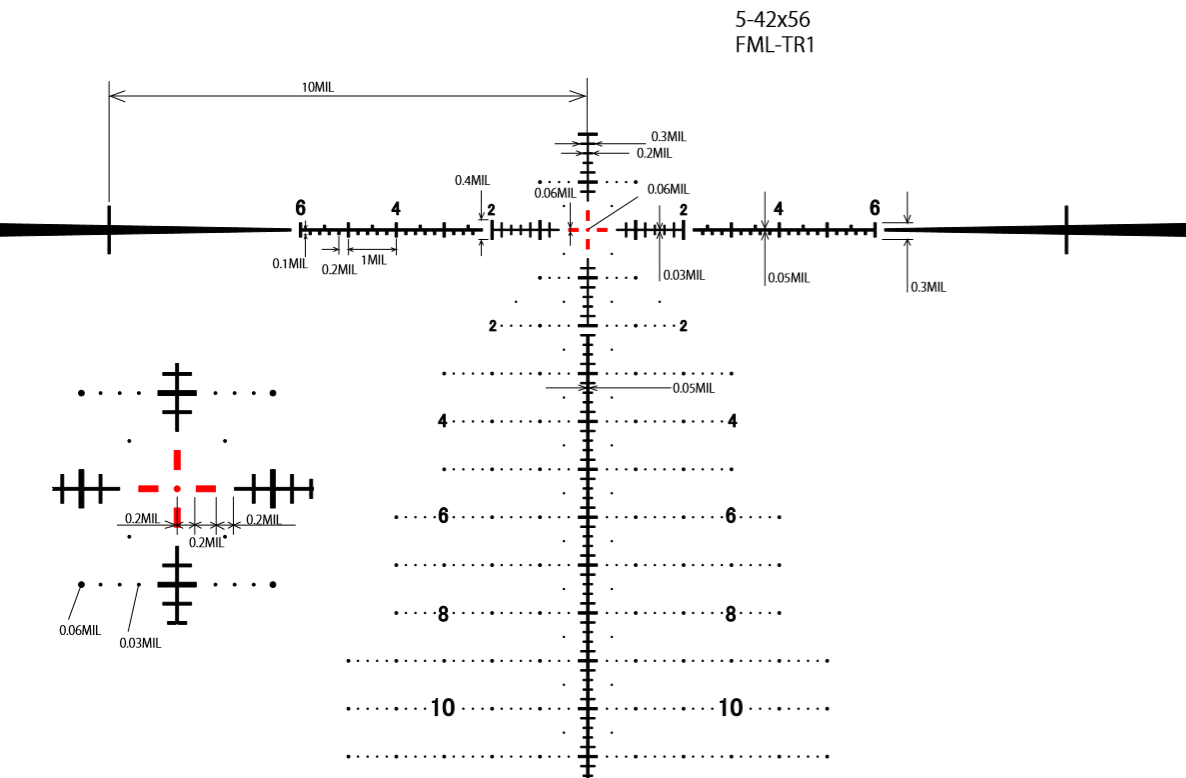 ---
You can tell the dimension and subtension for FML-3 from the above image as well.
Just take off the tree part and the scale will be the same.
---
Subtension for FML-MT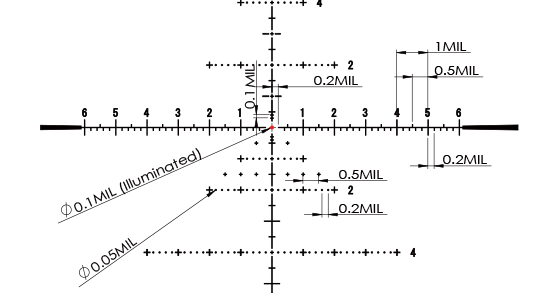 ---
Have fun shooting 😉
Written by : Mari Morita

---
Back to page