March's Dual Reticle in the upcoming 1-10×24 Shorty FFP scope
Posted 08/28/2020
Best of Both reticles – March Dual Reticle
March Dual Reticle is assembled in the upcoming new 1-10×24 shorty FFP scope.

The newest March Dual Reticle has advantages of both FFP reticle and SFP reticle.

It contains the convenience of the FFP reticle scale which magnifies and reduces according to the magnification
and the usability of the SFP reticle with the constant thickness of the line as the magnification changes.
By adopting the bright fiber dot illumination on the Second Focal plane,
it is bright at lower magnification and can also be used as a dot scope.
At higher magnification, this can be used for long range and precision shooting making use of the scales.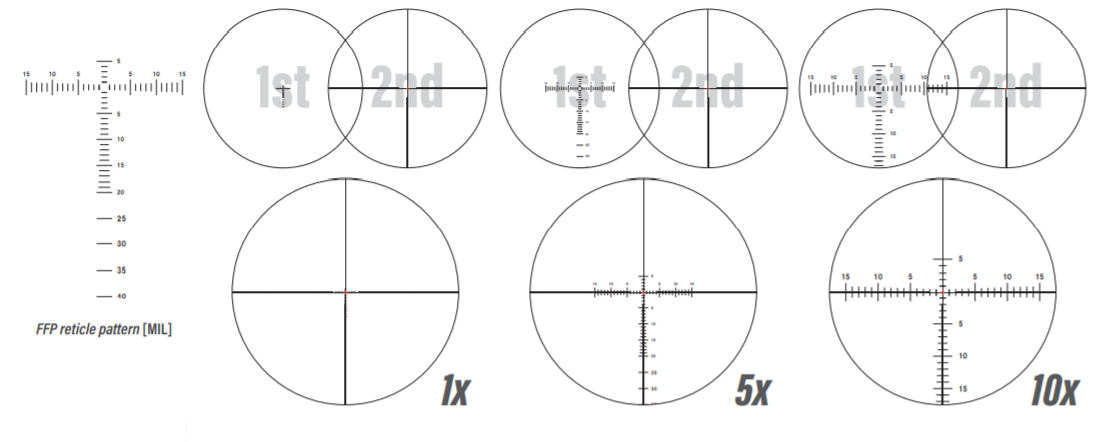 We are conducting final tests next month in September.
We hope to launch this new 1-10×24 Shorty FFP Dual reticle scope
together with 4.5-28x52FFP and 1.5-15x42SFP scopes soon;)
---
Written by : Mari Morita

Back to page