News Category
Archive
Newly Posted
Congratulations to Gary Costello (1st) and Tom Reynolds (2nd, 18 years old) at 1000yards GB National (UK)
Posted 06/16/2021
GB National 1000 yard championship was held on June 12th and 13th. Congratulations to March Scope Owners Gary Costello(World F Class Champion, Managing Director of March Scopes UK) and Tom Reynolds for winning the 1st and 2nd place!! According to Gary it was probably the worst wind he ever shot at. Second winner, Tom (18 years old) did very well on Gary's tail.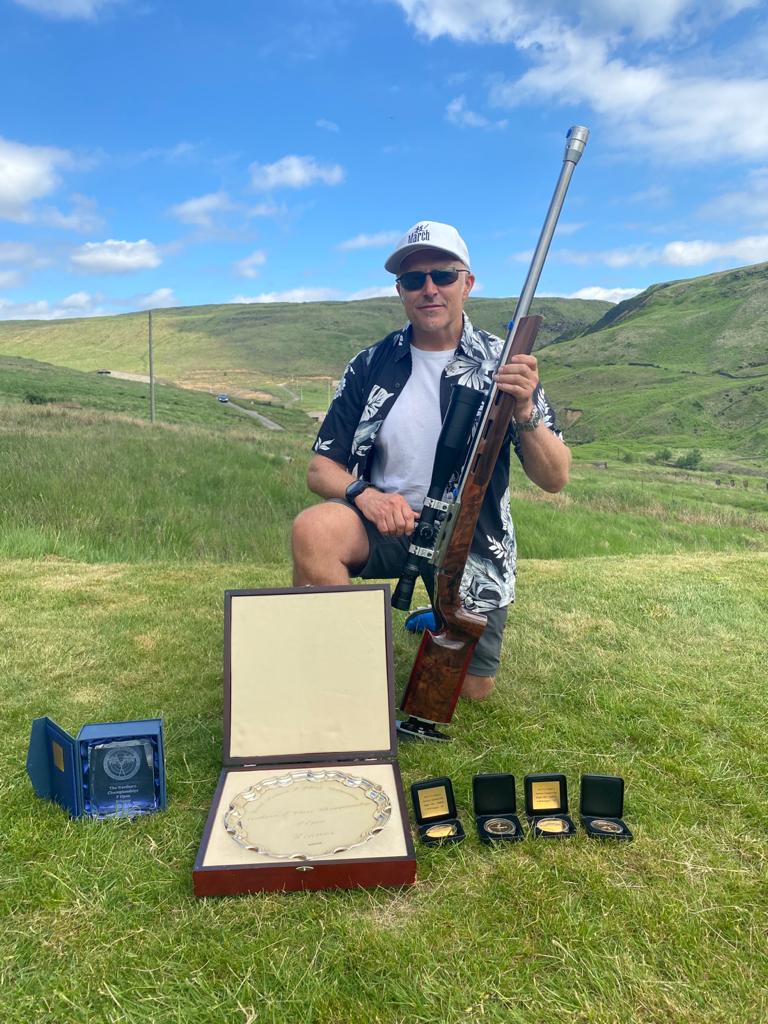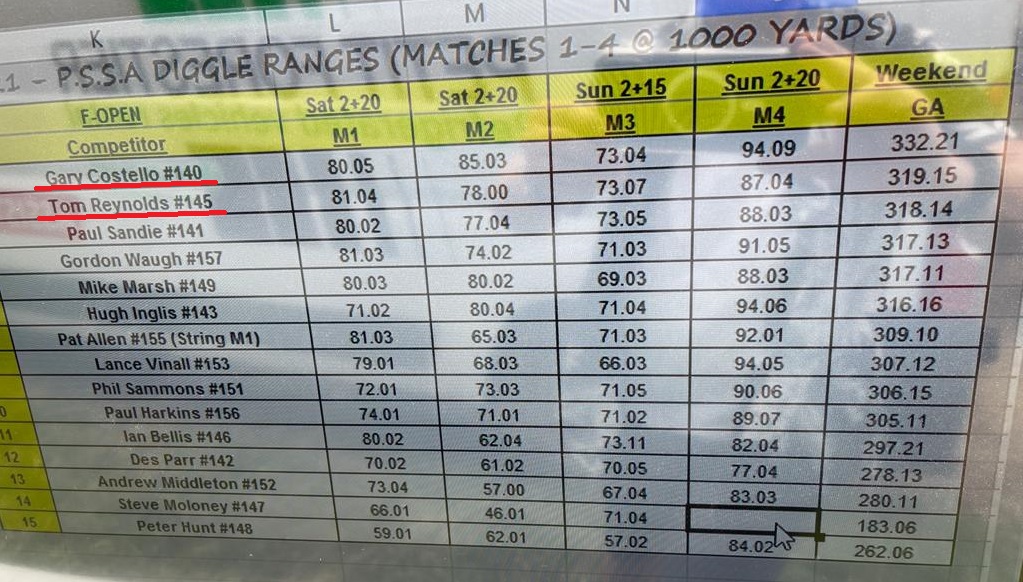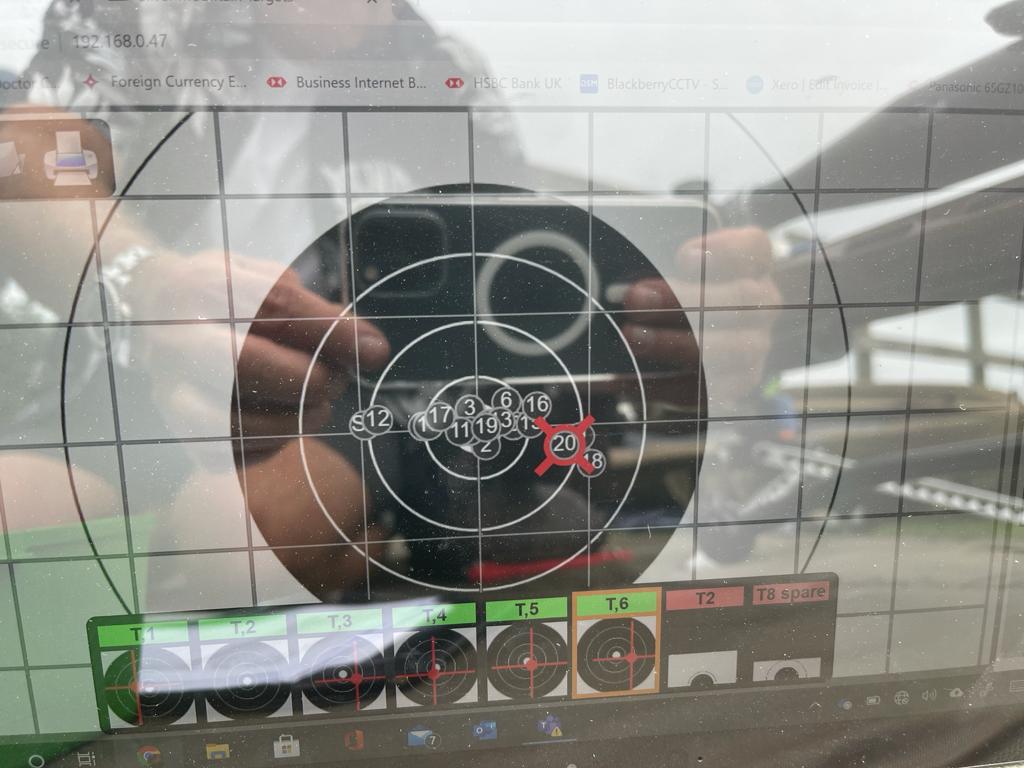 * 20 is not Gary's shot.
Proud March Scope Owners Gary Costello (right, 1st place) and Tom Reynolds (left, second place).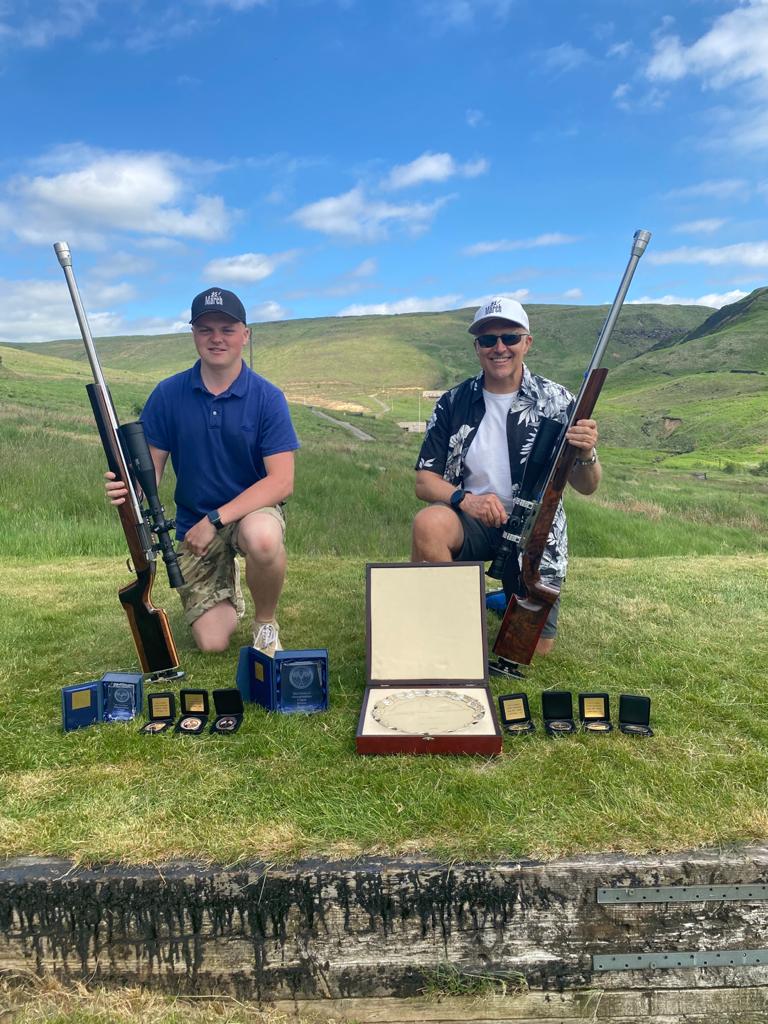 Back to page