Congratulations to Mark Bassett (Wales, United Kingdom) at the World Field Target Championship Italy, PCP division!
Posted 08/17/2022
World Field Target Championship Italy 2022 was held from August 2nd to 7th. We received a message from Mark Bassett, winner of the WAFTA (Welsh Airgun and Field Target Association) Grand Slam Champion 2022! (You can see the previous article from here: https://marchscopes.com/news/11921/) There were 118 participants at this World Field Target Championship in the PCP division and Mark finished 4th overall. On Day 2, he got the top score! Well done Mark! And great shooting to all the amazing shooters representing their countries:) 
Mark shot with our 10-60×56 High Master March Scope employing "High Master Lens System" and "Temperature Anti-Drift Lens System".  You can check the effect of the temperature Anti-drift lens in this previous article: https://marchscopes.com/news/5171/.
Following comment is from Mark.
"Hope all is well, just wanted to update you that on last weekend I competed in the field target world champs in Italy.. I managed to finish 4th overall in what was the toughest conditions I've ever shot in. The venue was held in a freshly cut crop field with now cover in 35C+ (95+ degrees Fahrenheit) heat.. Also team Wales won the team event. So overall a great result. The 10-60×56 High Master Scope performed how I'd hoped and was spot on. As previously found out over 30C it under ranged 2 yards at 55 yards which is phenomenal. It stayed 2 yards under ranging throughout the 3 days of competition in that heat which made my life easier.. Many shooters struggled massively and didn't know how far out their scopes were in the end..
I made some simple mistakes myself on day 1 and was fighting to get back into it. Luckily I had the highest score on day 2 with 43 out of 50. The winner Jose Redondo of Spain had top score on day 1 and day 3. Has to be said he was in great form.. No one could get close to him so to take him on day 2 was a massive achievement.."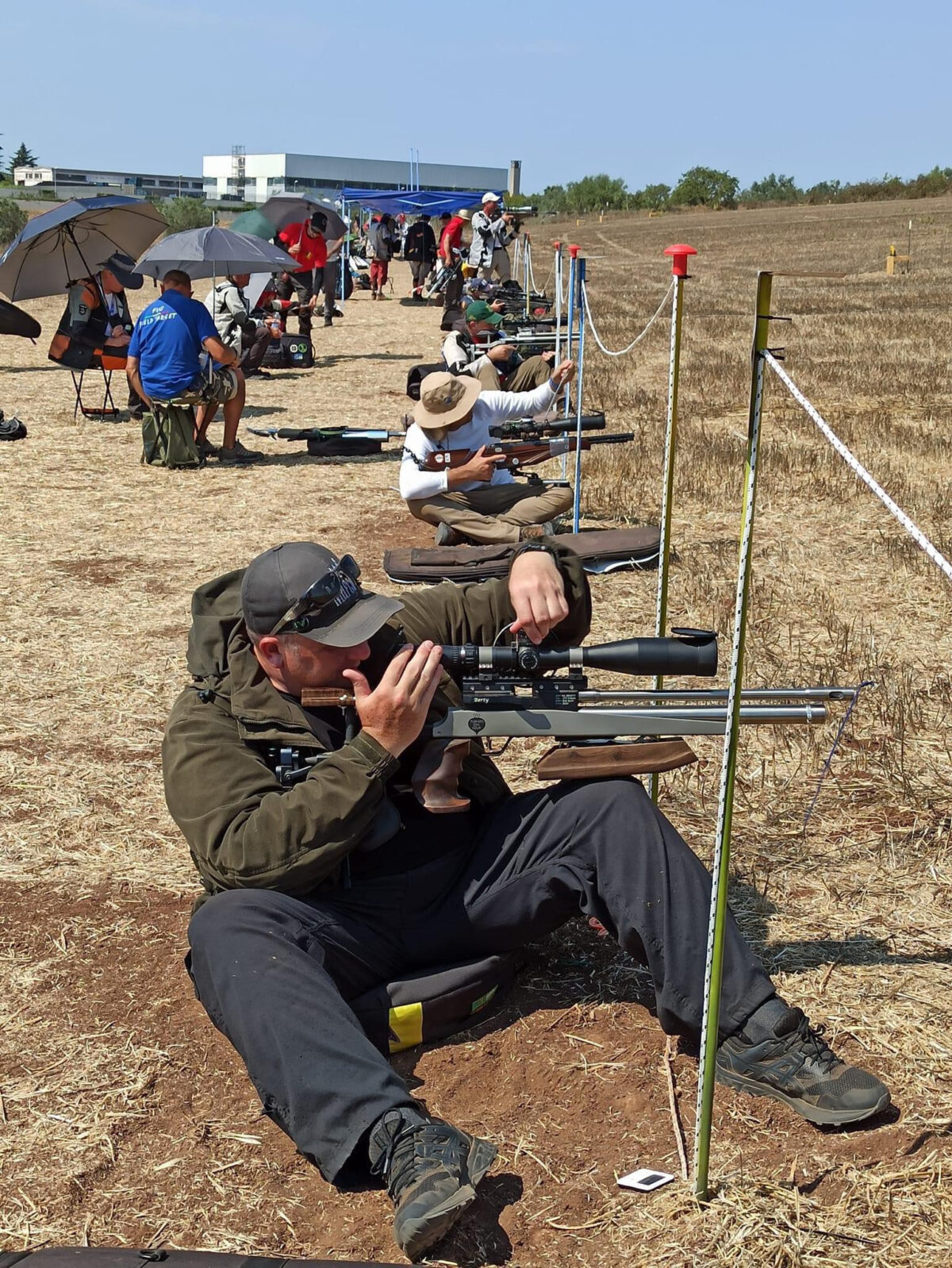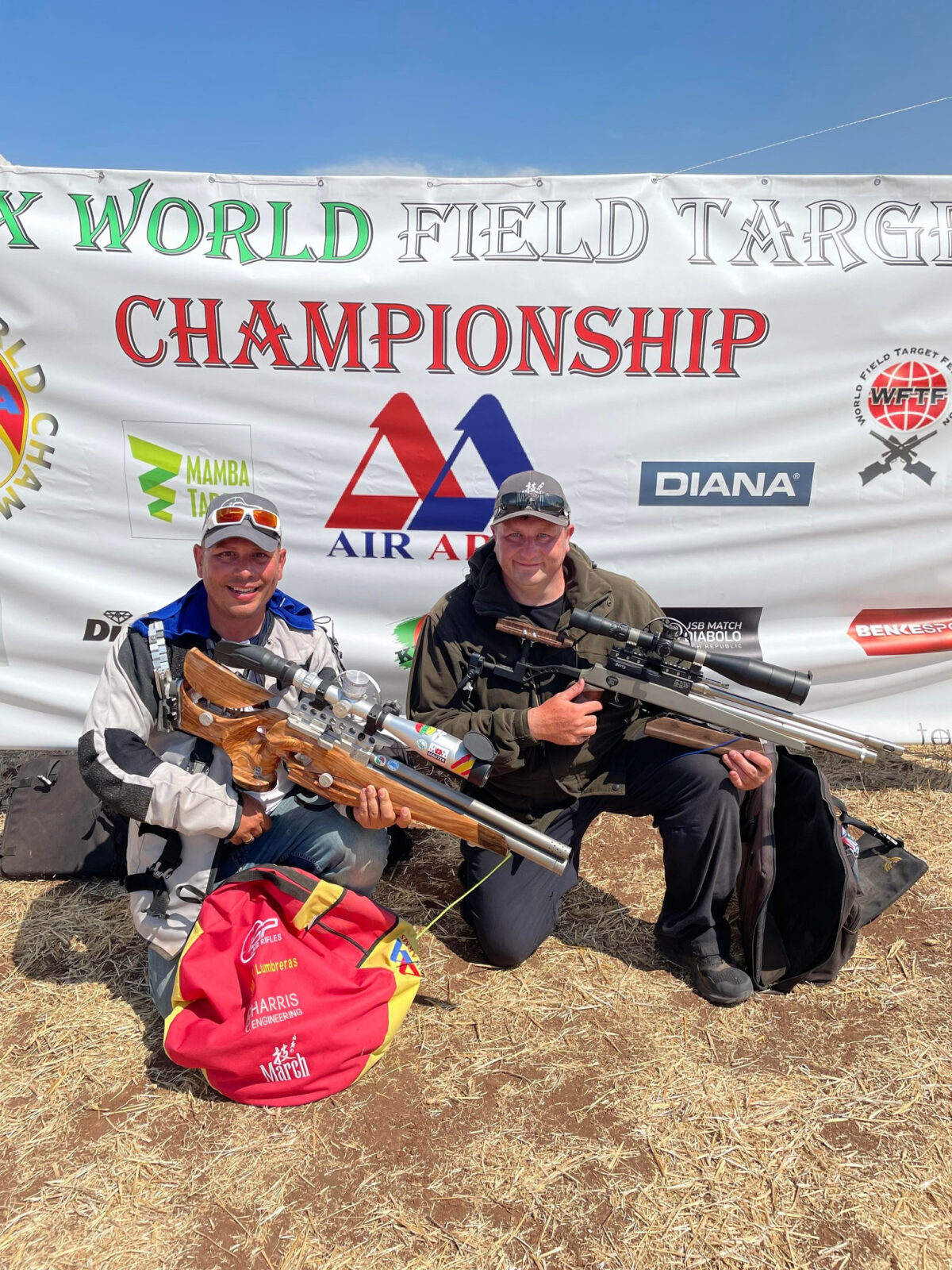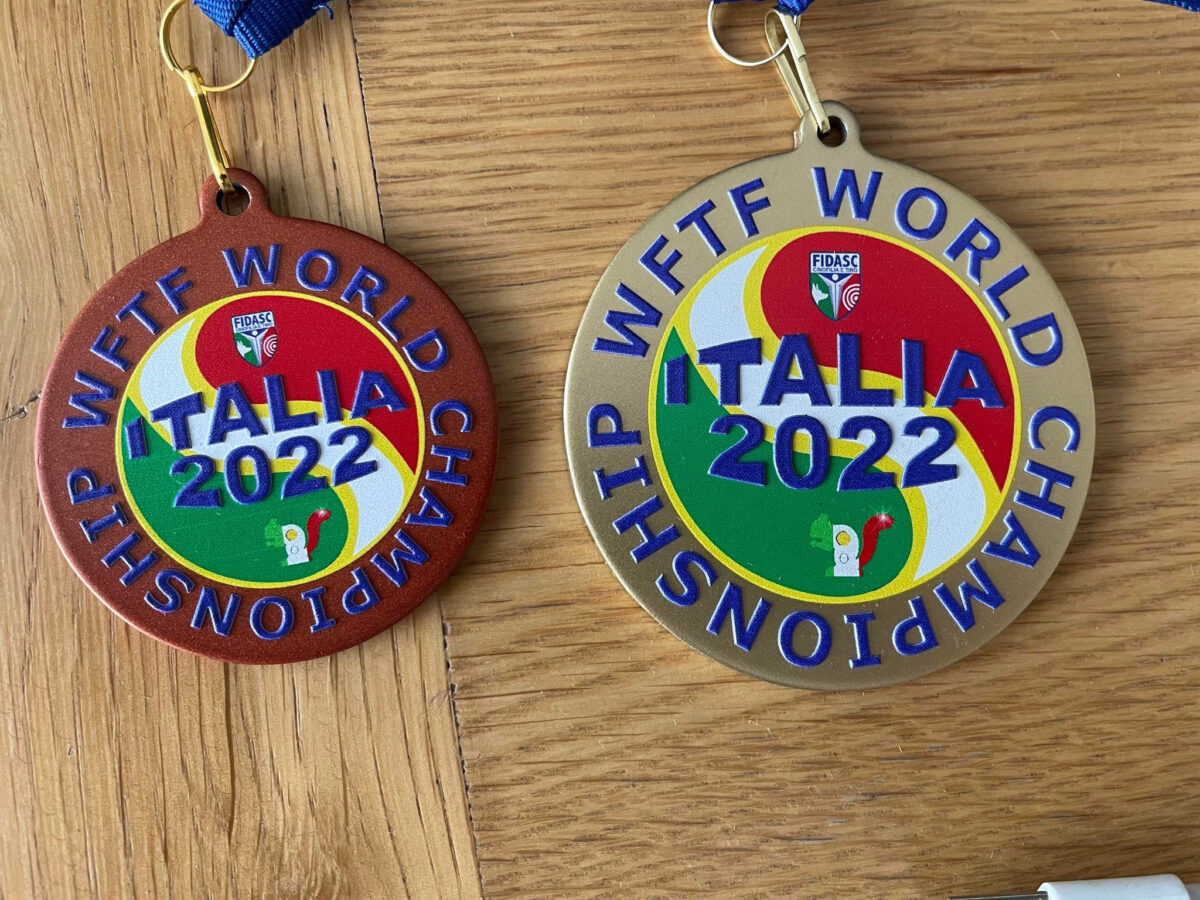 You can check the full result from here: https://wftc2022.it/classifiche_pcp/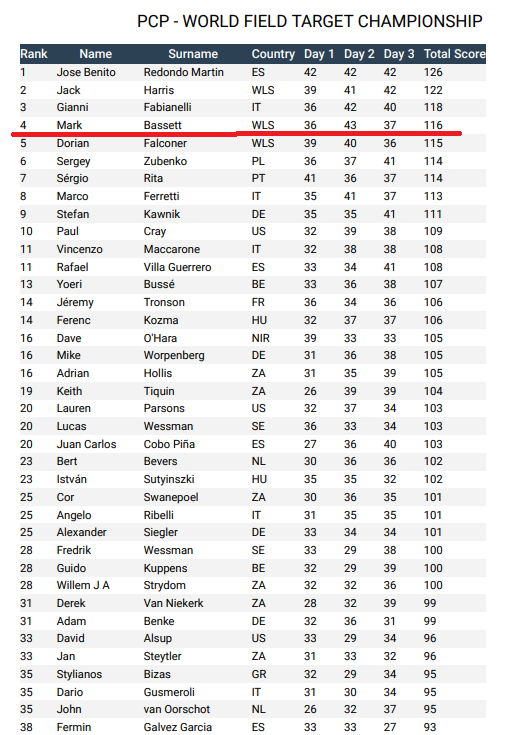 This is an interesting survey from https://wftc2022.it/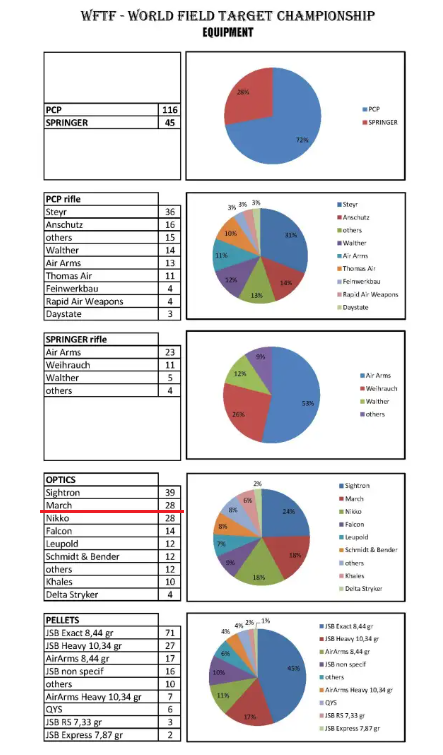 Back to page