Aaron Robert hunting with March FX 4.5-28×52 (pre-production model)
Posted 12/08/2020
Aaron Robert, Owner of Roberts Precision Rifles and March Scope's dealer,
shot a Whitetail buck in South Texas with 22 Creedmoor, 82gr Berger 3350fps,
the pre-production model of 4.5-28x52FFP Wide Angle scope.
Comment from Aaron:
"200 yds right where the neck and head meet.
Doing my part with wildlife management. Scope is super competitive in low light."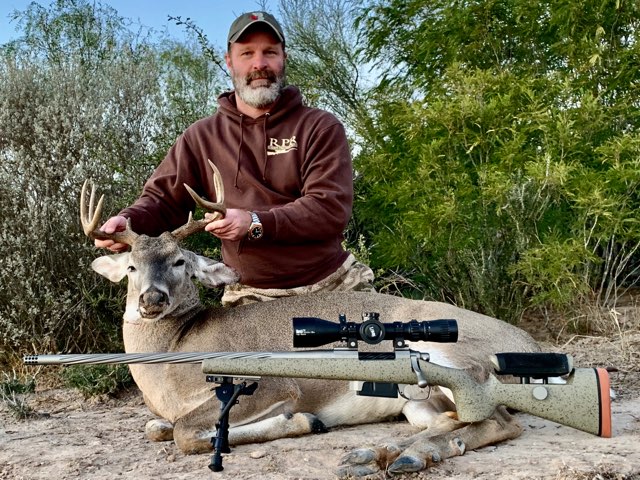 Our newest 4.5-28x52FFP Wide Angle scope has an apparent FOV of 25 degrees
which is wider by 25% than our standard 20 degree.
This is handy when more visual information is required. 

Back to page