News Category
Archive
Newly Posted
Unboxing the FT package (10-60×56 High Master March Scope & accessories for Field Target)…
Posted 02/05/2021
In the previous article posted on 12/22/2020, I introduced that we offer a FT package and I received several inquiries after that.
10-60×56 High Master scope assembles 2 Super ED lenses (High Master lens system)
providing a sharper image with greater contrast, while still having a strong scope.
10-60×56 High Master scope has the highest image quality among all our SFP scopes.
10-60×56 High Master scope also incorporates Temperature Anti-Drift Lens System
in order to
naturally adapt to changes in temperature to maintain focus and clarity over a wide range of conditions.
---
Below is the special FT(Field Target) package for the 10-60×56 High Master Scope.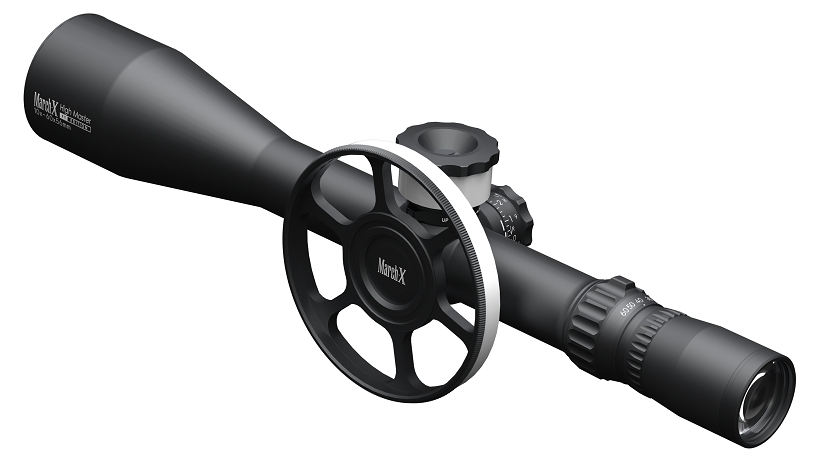 Now let's unbox the FT package and see what's in there.
I don't mind receiving a present like this;)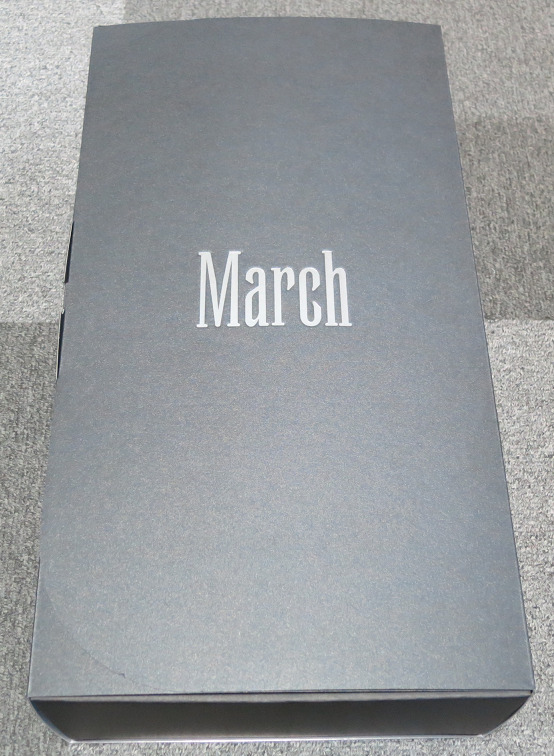 ---
There are Ukiyoe pictures on both sides when you open the box.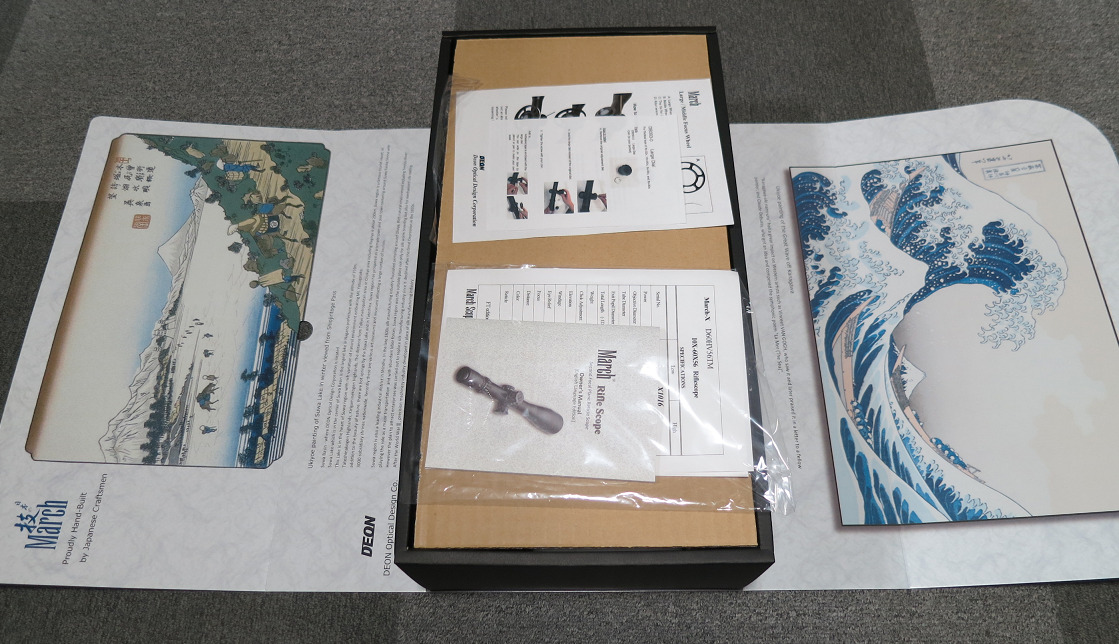 ---
Special engraving "FT edition" on the 10-60×56 High Master Scope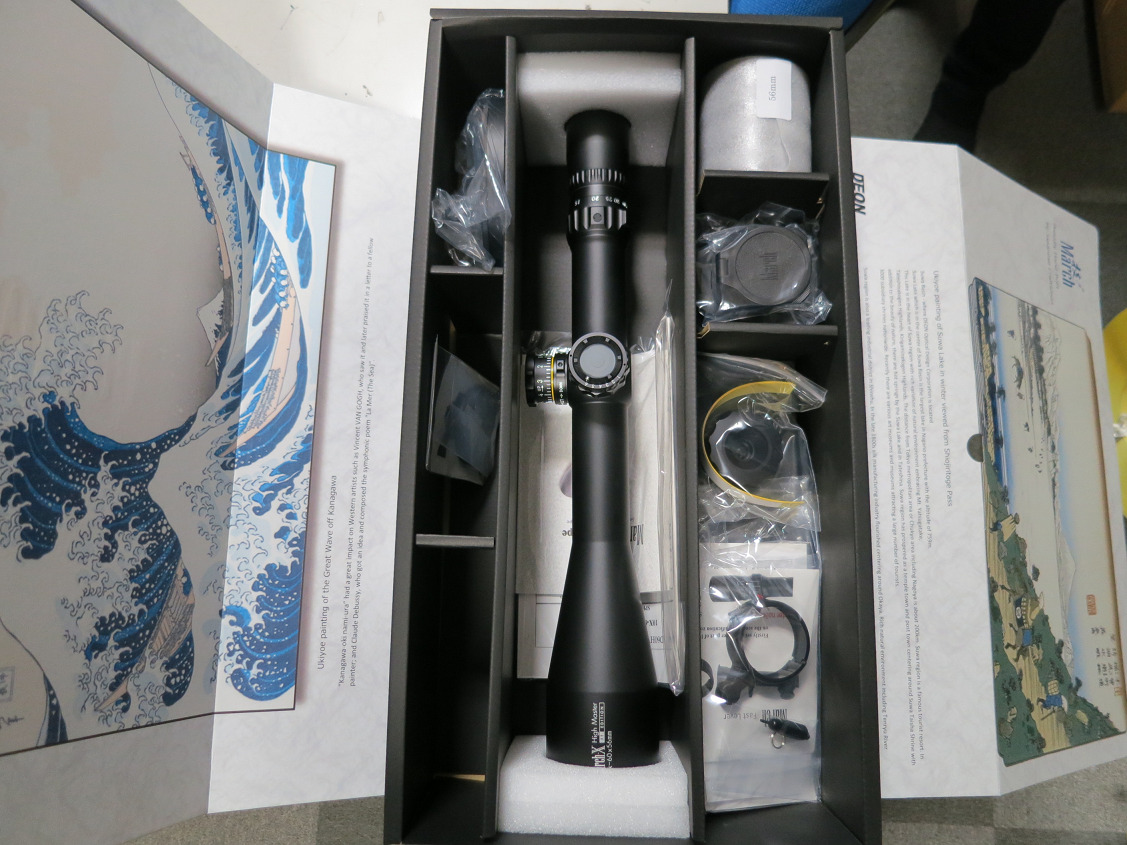 ---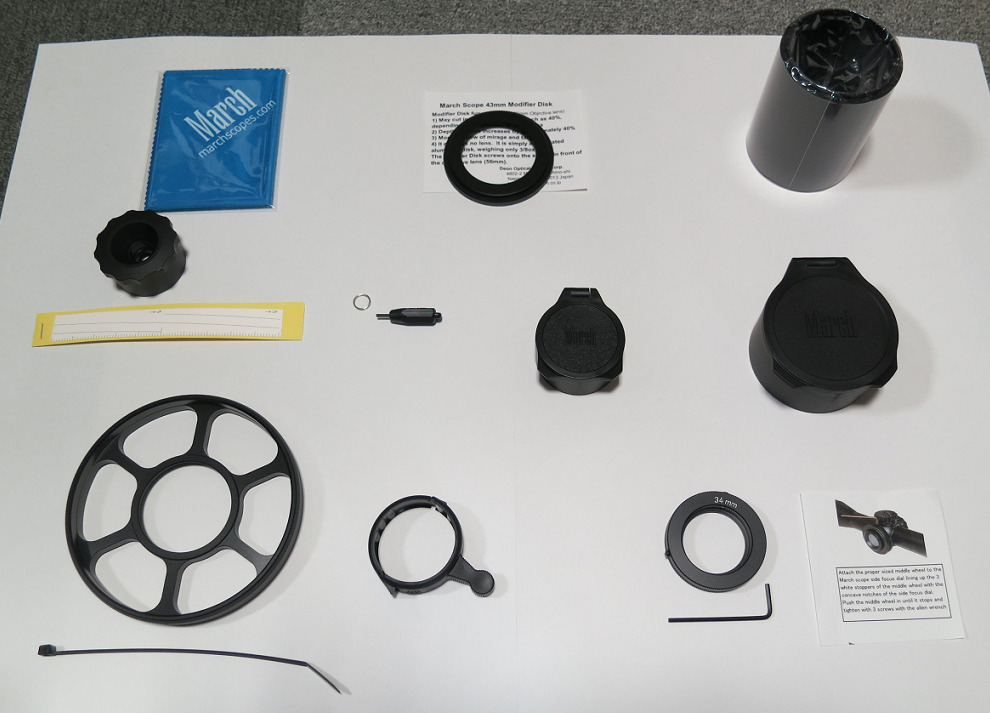 ---
From left to right, top to bottom
– Lens cloth
– MD disk
You can increase the DOF (Depth of Focus or Field) of a riflescope with a large objective lens by attaching
a MD disk at the end of a sunshade or directly to the objective lens to the front of the riflescope.
By attaching the MD disk, DOF increases by approximately 50% and modifies view of mirage and target.
You will not notice any brightness difference using the MD disk during the day, but we recommend that
you remove the MD disk in low light conditions so the large objective lens can let in more light.
– Sunshade
  When the sun is directly overhead or especially when it is near you field of
view, a sunshade
  will reduce
or eliminate any flare caused by the incidence of 
light entering indirectly into the scope.
  A sunshade will also help tame the
mirage effect created by the heat of the barrel.
– Tall large dial 
   You can cover the large dial on the existing elevation turret and write
your own elevation adjustments.
   It will come with a blank tape.
– Hex wrench
  It will come with a small key ring.
– Flip caps
 (For objective lens and Eyepiece)
– Large wheel
  Shooting at very close ranges often requires very fine adjustment of the focus dial. 
  March has produced a Large Wheel to fit over the Middle Focus wheel to enhance the dial's ability to focus clearly. 
  This is a great addition to Air Rifle Field Target and other shooting disciplines requiring accuracy.
– Fast lever
  The Fast Lever helps move the zoom ring quickly and easily without the need to shift or head positions. 
  March fast lever is made of plastic which the engineers at March actually put a lot of thought into. 
  It comes off easily when it is caught in branches but when used normally, it is firmly mounted and will not come off.
  This will assist making quick and fine adjustments easier with the focus knob.
  Large wheel will fit over the middle wheel.
---
Now you have the perfect scope and all the accessories you need. You are all set!!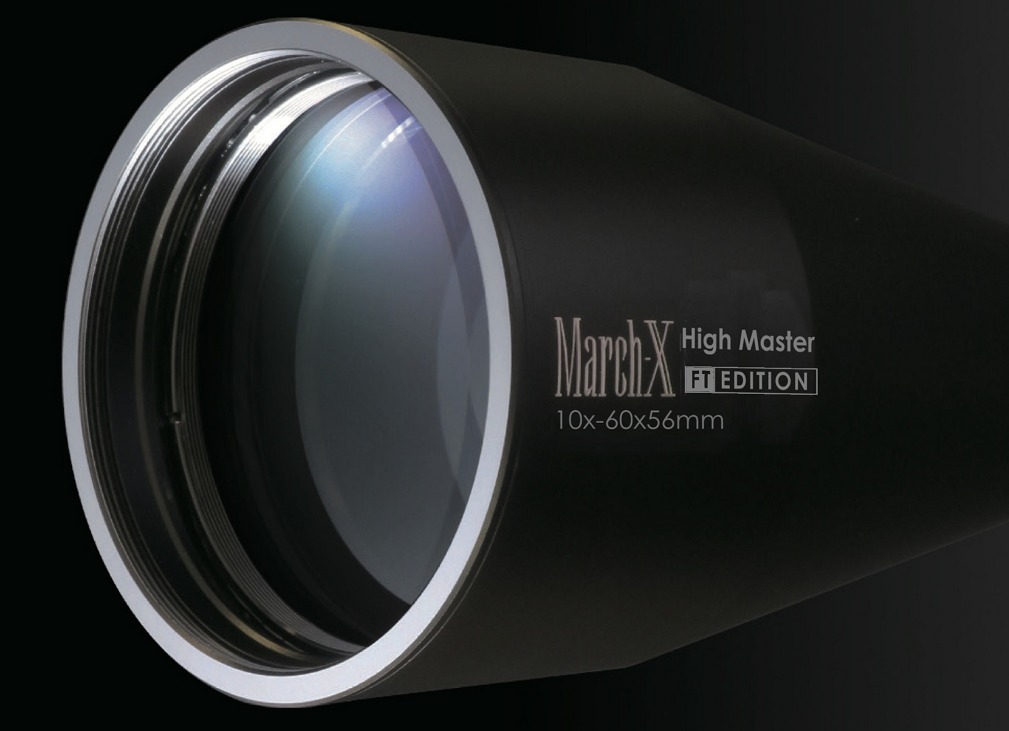 (* All accessories that comes with the FT package can be purchased
     separately at your local dealer, but 10-60×56 High Master scope with
     "FT edition" engraving is only available through March Scopes Europe
      or
other European dealers
.)
Back to page