March Scope Owner, Greg Troxell won the 2021 Texas State High Power Championship (USA)
Posted 03/26/2021
March Scope Owner, Greg Troxell won the
2021 TX State High Power Championship held on March 20th, 2021.
---
At the 300 yards rapid fire 2nd set of 10 shots, he had the correction for mild left wind,
but just before he executed the 1st shot, he saw mirage reversal and favored.
In his own words the optics clarity saved him the only clean for the day.
In a tightly contested championship, a point, an X sometimes defines the winner, as you are all aware.
Congratulations Greg!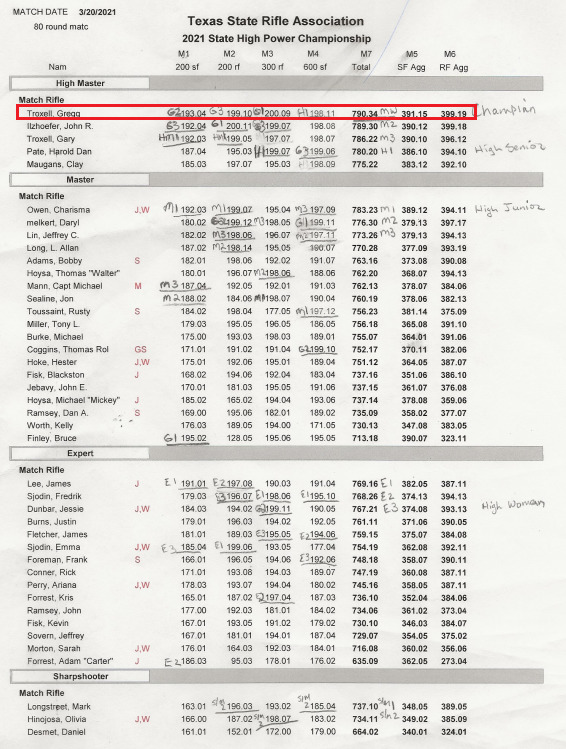 Posted by : Mari Morita

Back to page