News Category
Archive
Newly Posted
Review on the new March 1.5-15×42 scope by Hugo Adelson (USA, former member of USAMU)
Posted 02/22/2021
We had the privilege to have our March 1.5-15×42 tested by Hugo Adelson in the US (former member of USAMU) .
First, below are some impressive highpoints on shooting background information of Hugo.
He has been in shooting for more than 52 years, won many championships and has served for the US army
where he participated in numerous equipment tests and Marksmanship training for USAMU.

[Shooting biography of Hugo Adelson]
-Shooting competitively Smallbore and NRA XTC High-power since 1969.
-Attended Murry State University and was a member of the rifle team shooting ISU Smallbore and 10M air rifle.
-1975 NRA Junior National Record.  1st Junior to Clean 600 Yards
-1978 Shooting member of NCAA/NRA National Collegiate Champion Team
-1978 National ROTC Collegiate Champion
-Graduated and entered US Army in 1979.
-Assigned USAMU for 18 months 1984-1985
 -1984 set Interservice 1000 Yard Record any rifle / any sights.
 -1985 Wimbledon Cup Winner. 
 -1984/1985 award P100 both years
 -1985 earned US Army Distinguished Rifleman Badge
 -Participated in numerous equipment tests and Marksmanship training.
    ・M24 Sniper System
    ・New Sniper Optics system
   ・Sniper/Counter sniper training School
-Left USAMU back to Infantry assignments December 1985.
-1985-1999 numerous leaderships, command and Staff position until retiring.
-2000 started shooting again as a civilian.
 Since returning to NRA XTC.
-2013 Creedmoor Cup East Winner
-2014 Shooting Member NRA Rumbold National Championship Team Winners
-2016 and 2017 Shooting Member NRA RNDC National Championship Team Winners
-2017 Shooting Member NRA 2nd Amendment Championship Team Winners 
-2017 and 2018 NRA National Senior Champion
-2018 NRA Senior National Record NRA Championship Course of Fire
The new 1.5-15×42 SFP in MOA is the scope Hugo tested.
We have both MIL and MOA versions for this scope and designed 1.5-15×42 in MOA 
so that the 15x top magnification will make it a perfect choice for the NRA's new Mid-Range Tactical Rifle competitions.

Here are the evaluation results of our new 1.5-15×42 March Scope by Hugo. (I have quoted the exact words from Hugo)
(1) Box Test on Scatt
Repeatable through a 5-minute box test of wind/elevation.
(2) Optic Clarity 
Very bright and clear across entire radius of objective. 
I did take the scope out and look across a field of several hundred yard in low light cloudy conditions.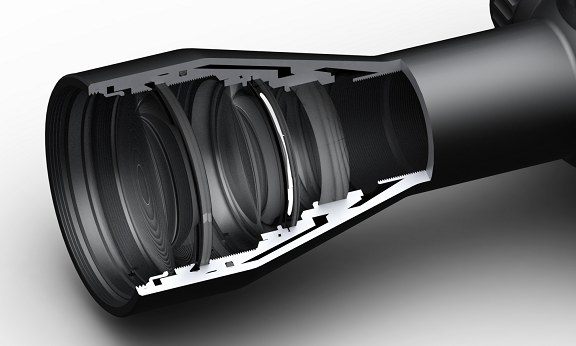 (Additional note from DEON the manufacturer :
We developed a new 42mm objective lenses system for the new 1.5-15×42 scope.
Due to this 42mm objective lenses system, though 1.5x-15x 42mm scope has about the same length as the 1x-10x24mm, it is capable of receiving more than 3 times the light.
1.5-15×42 scope produces a bright high resolution image.)
(3) Reticle of the 1.5-15×42 scope – MTR-5 reticle with a 0.5MOA Dot 
My other March scope 2.5-25×42 has a non-illuminated MTR-3.
I never had an issue with reticle clarity or placement on target. 
This is my 1st time using the illuminated dot and I'm sold on this and the MTR-5 reticle.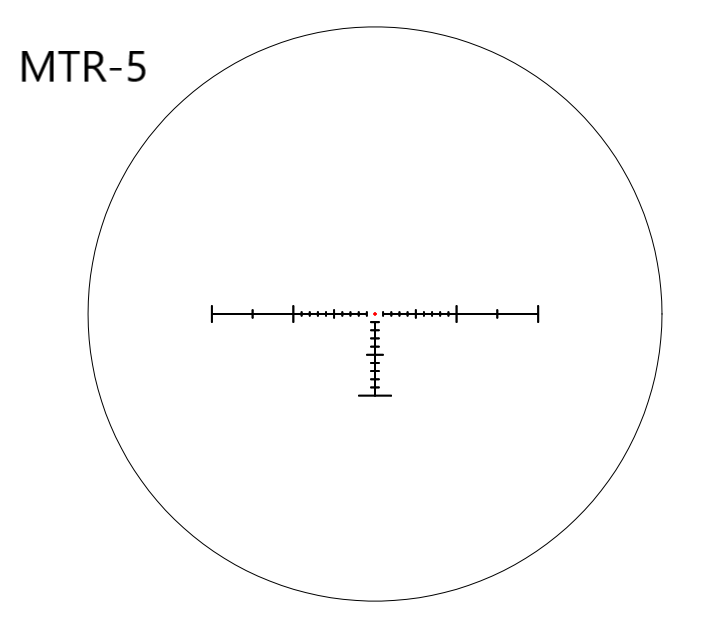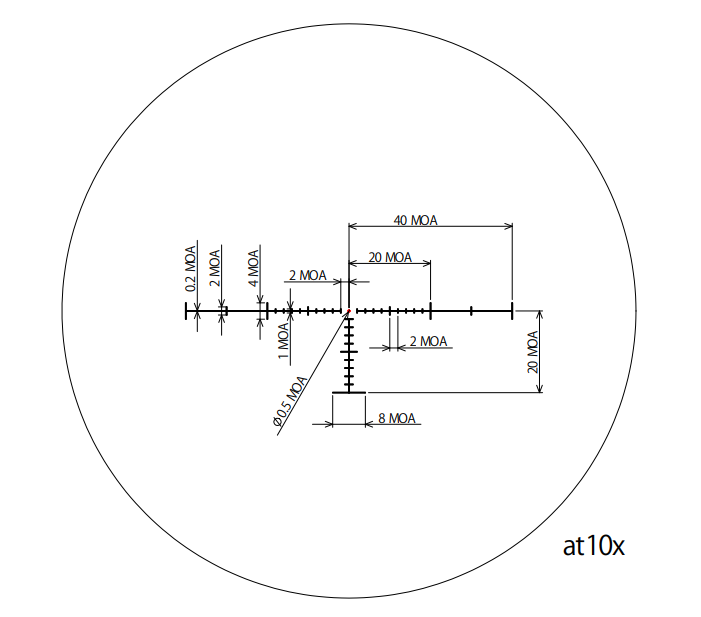 (4) Scope size 
Really liked the smaller footprint. Less surface for a wind sale especially in Offhand. 
It also allowed for placement on the mounting rail where the entire scope inside supporting hand lending to better balance.
Here is a side-by-side comparison with the 2.5x-25x x42mm clearly showing the smaller size.  
(The upper scope is 2.5x-25x x42mm and the lower scope is the new 1.5-15×42 scope in the picture below.)
There is less surface area for the wind to push the rifle around.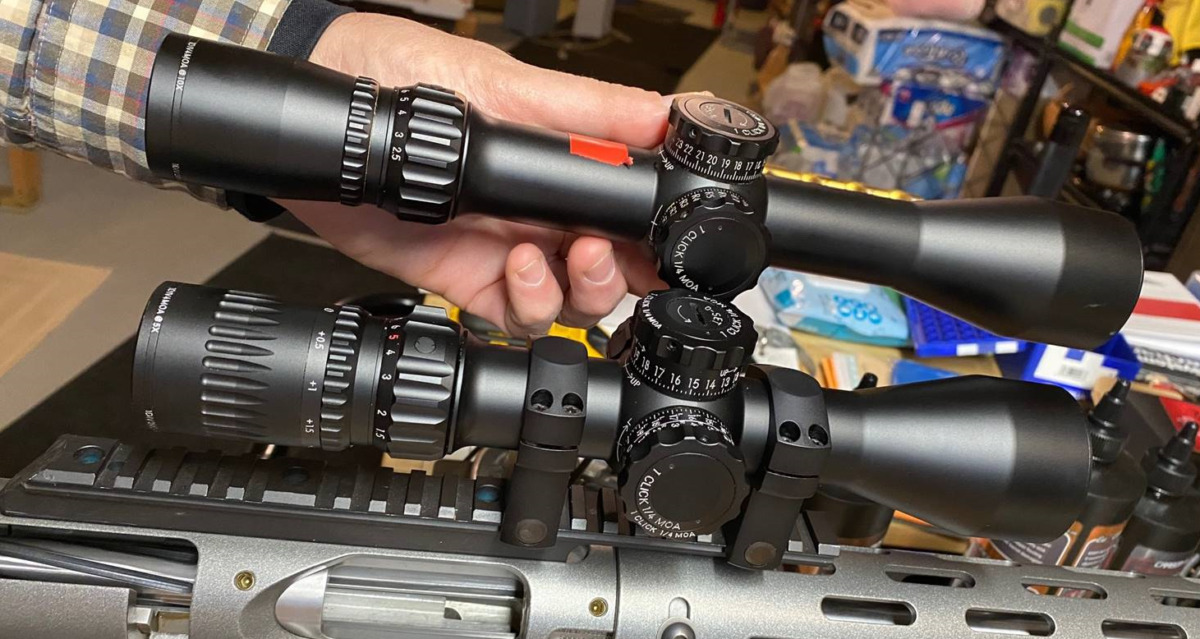 Also note the Offhand Position and my left hand. 
The smaller footprint allows for the scope to sit back under the supporting left hand providing better control.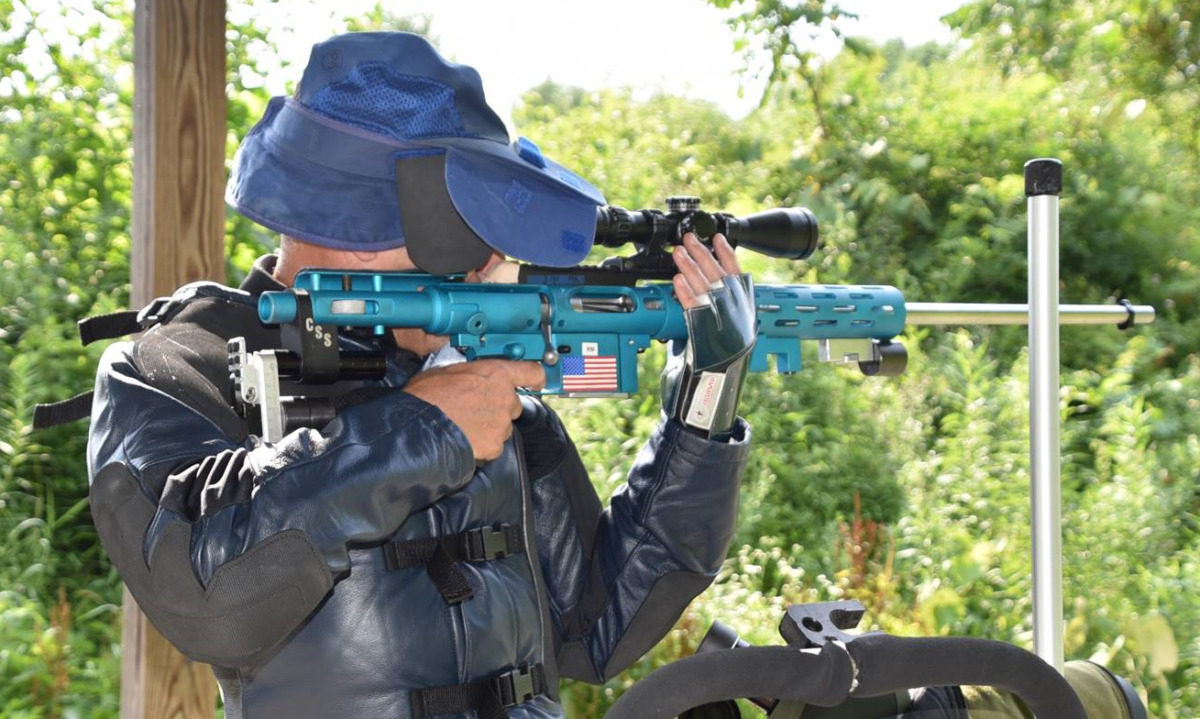 (5) Magnification
I think the 1.5 to 15 range is perfect for XTC (Across the Course. This is either CMP or NRA.).
From experience with my other scopes I suggest the following magnification settings.
– Offhand : 5X
– Sitting Rapid at 200 yards : 6-8X (depending on mirage)
– Prone Rapid at 300 yards : 10X 
– Prone Rapid at 600 yards : 12X
Thank you Hugo for taking the time to evaluate our 1.5-15×42 scope.
Please click HERE to see the product page. We have both in MOA and in MIL. MIL is suitable for hunting as well.
Please click HERE to see the leaflet of the product.
---
Posted by : Mari Morita

Back to page