Shock resistance test, tracking test, box test conducted at March Scopes
Posted 02/14/2023
DEON (manufacturer of March Scopes) is a small custom manufacturer carefully handcrafting scopes with great attention to detail. Not only do we pay attention to the material as mentioned below, but we conduct thorough inspections for all our scopes. Instead of spot checks, all scopes, regardless of the model, are subjected to a 20-point inspection, including a tracking test, box test and shock resistance test etc. before shipping. And only those that pass the tests with high accuracy can be shipped. This is possible because we are a small custom manufacturer with limited production, and we can test each and every scope manually as well.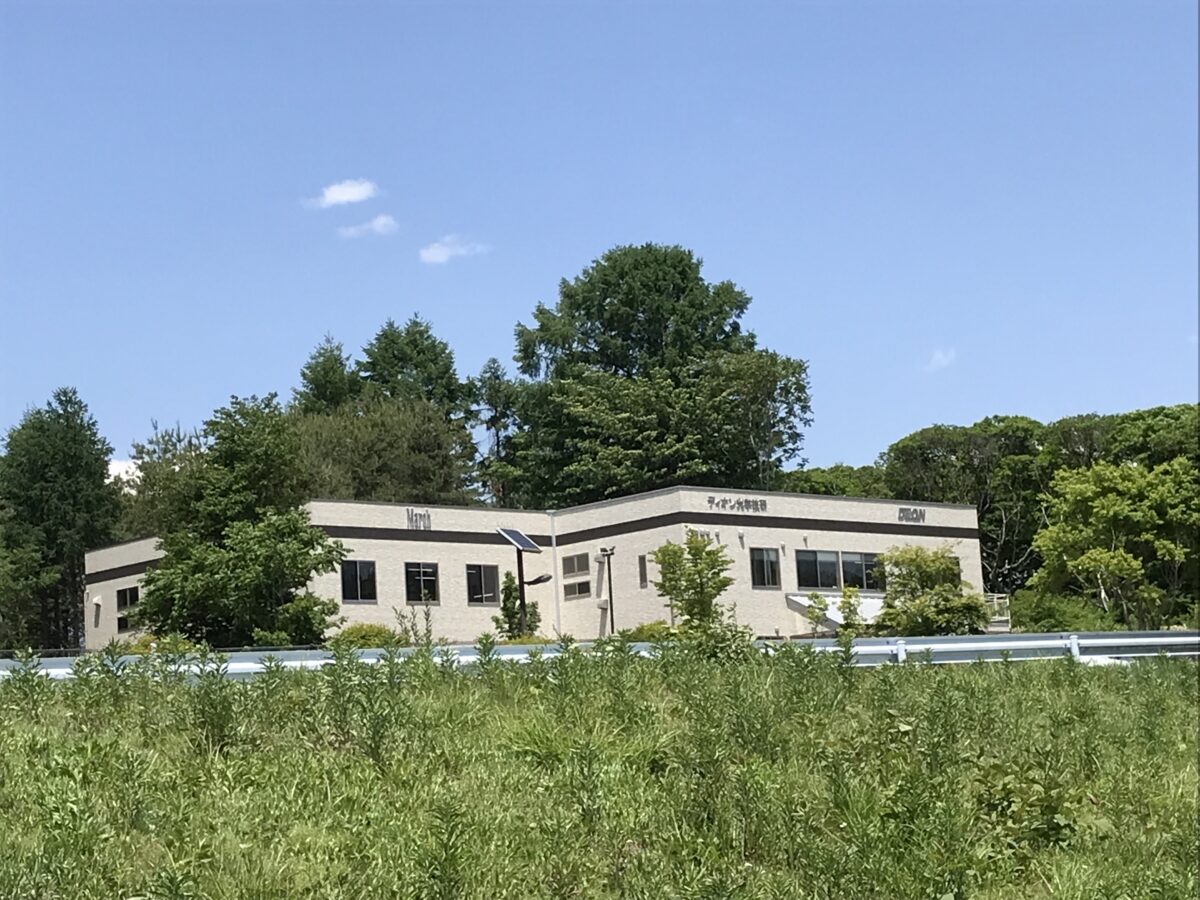 Tracking test
This is to confirm that the reticle is moving without deviating from the width of the line, just as athletes run within the width of the line in track and field events. A tracking test is different from a box test. It is not like a box test, where you click a certain number of times and then return to the starting position. If a scope fails the tracking test, it means that it is moving off center axis.
Box test
Hold the scope stationary and turn the elevation/windage dial 10 clicks to the right, 10 clicks down, 10 clicks to the left, and 10 clicks up until a square is drawn. Finally, if the reticle returns to the starting position, it is accurate. If the reticle deviates from the starting position, it means that the box test has failed.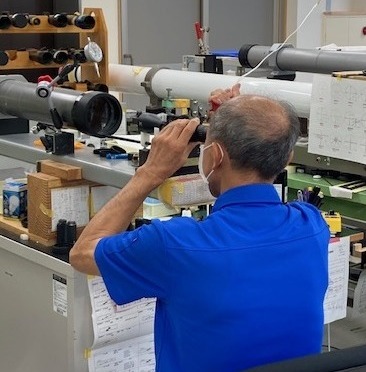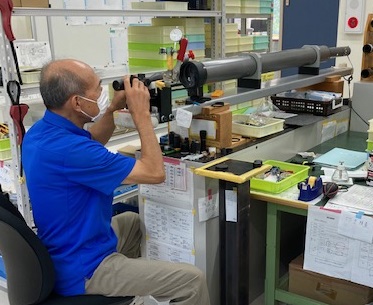 Shock resistance test
All March Scopes, regardless of the model, can handle the impact of 1000G (1000 times of gravity). In the pictures, scopes are violently struck from directly above and from the side on a steel stand. We also conduct a drop test. Horizons Lord (rifle manufacturer in Ukraine) tested 4-40×52 Genesis scope with a wild cat cartridge based on the gigantic 14.5×114 caliber necked down to 50 caliber with 750gr Hornady bullet. The recoil is much larger than shooting with the normal 50 BMG cartridge traveling 1km per second. Reliability of 4-40×52 Genesis scope has been verified with 320 shots of 12.7×114. (Previous article:  https://marchscopes.com/news/10738/)
We also had a third party test our scope on a Spring air rifle. Spring air rifles are known as scope breakers due to a sharp double recoil movement as the spring goes forwards and backwards. We are proud to announce that we have passed their test too.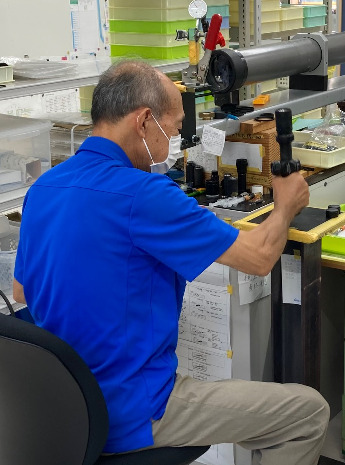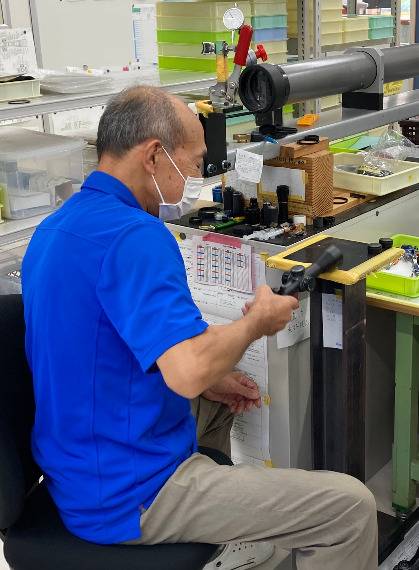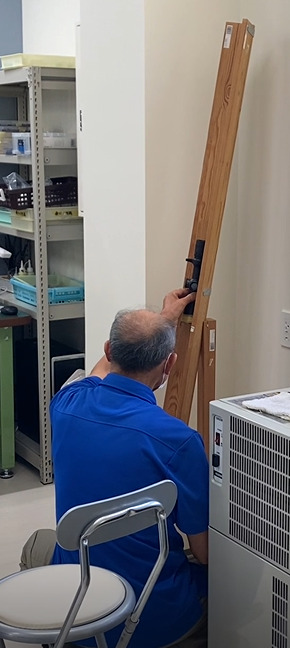 Regarding material and parts, please be assured that March scopes are built precisely by hand by skilled craftsmen and all our March scopes are immensely strong to endure any severe conditions. They are Argon-filled for internal stability and are fully weather-resistant and waterproof to at least 4 meters. All our scope bodies, regardless of the model, are machined from solid aluminum bar stock discarding nearly 90% of it. By machining the scope body from solid aluminum bar stock, we do not stress the material and we are able to manufacture a very stable body with uniform density throughout. We eliminate the smallest distortion or eccentricity in the body and thus ensure that the body is perfectly aligned and will stay aligned through repeated firing and abuse thus providing you the shooter, with a dependable precision instrument. If the body is misaligned by just 1/100mm, this translates to 1cm at 100meter. (For American shooters:  A .0005 misalignment in the body becomes a half inch deviation at 110 yards.) (Please refer to our previous article for more information: https://marchscopes.com/news/13770/)
All our parts (inside and outside) used in March Scopes are made in Japan which are all top quality even in Japan where we have high standards. No internal part is made of plastic excepting the few parts that cannot be made of metal or glass because of the function they serve; for example, an insulator for the lighted reticle mechanism. (Past article: https://marchscopes.com/news/8660/)
Also we have tubes in two different diameters: 30mm tube and 34mm tube. Internal diameter is the same for both which is 26mm. This means that the walls of the 34mm tubes are 4mm thick. As we prioritize the durability of the scope, our 34mm body tube is simply just to make the scope extra strong. With its 4mm thick walls and the overall compact design, March-X and March-FX models are among the toughest riflescopes in the world.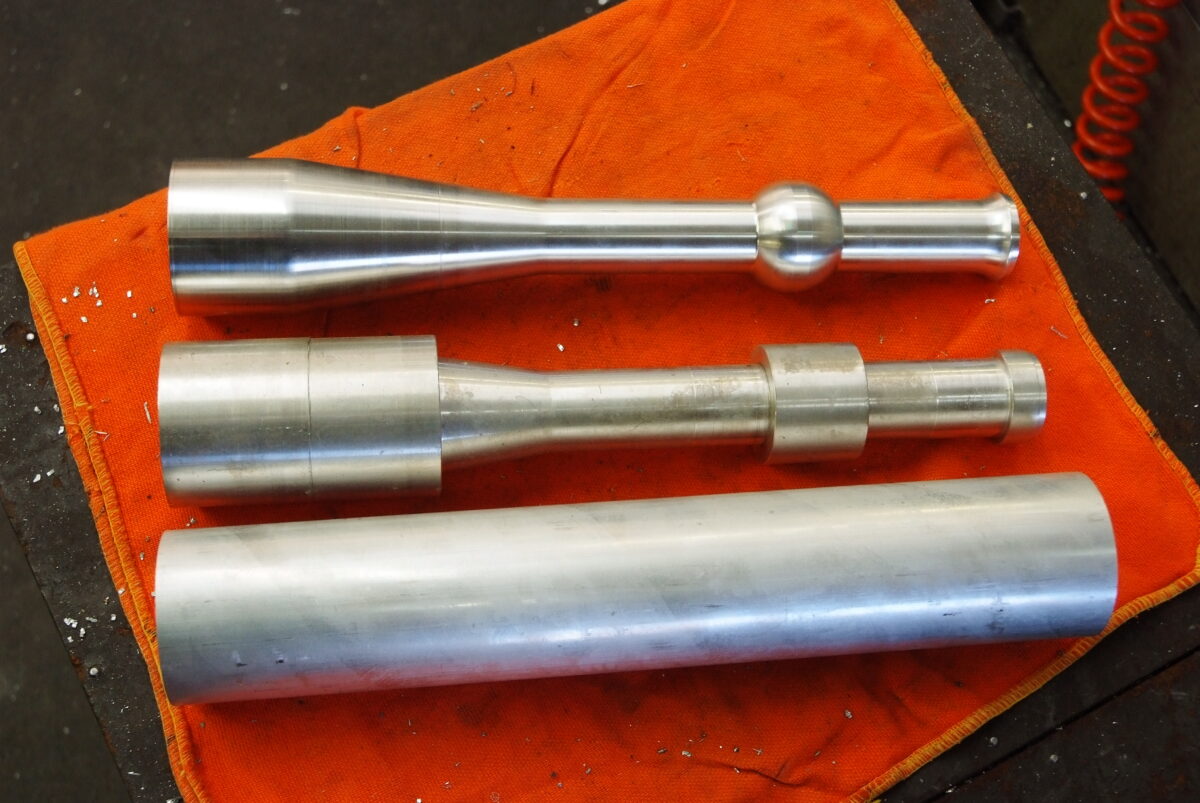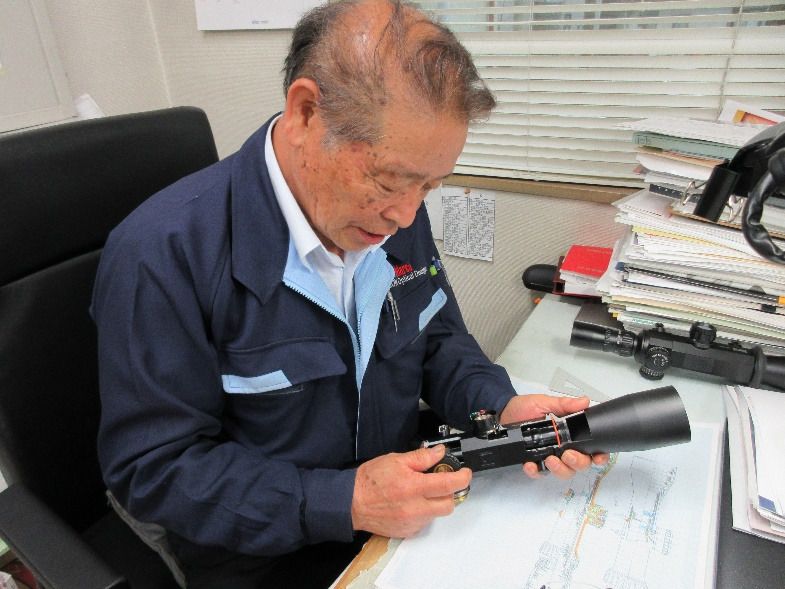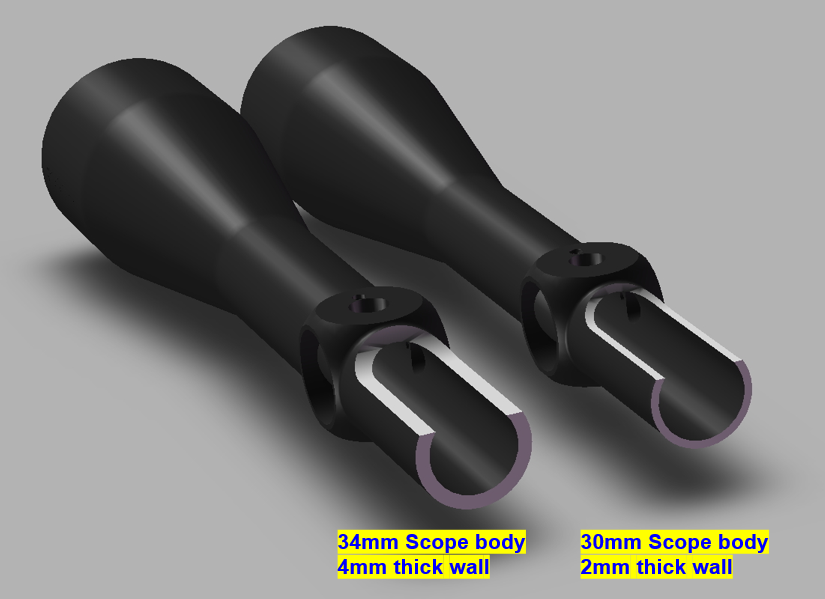 We want our scope bodies to be strong and sturdy so that shooters can have complete confidence in their March scopes. This year March Scopes is launching 4 new exciting models (including updated models) all with the new shuriken lock turrets! Please look forward to them. Thank you for your continued support!
(1) 1.5-15×42 FFP Scope with a 34mm body tube (Dual reticle (FFP+SFP ) or FFP reticle)
(2) 4.5-28×52 FFP High Master Scope
(3) 8-80×56 SFP High Master Wide Angle Scope and lastly
(4) 1-10×24 FFP Shorty Scope with a 34mm body tube (Dual reticle (FFP+SFP ) or FFP reticle).
Posted by : Mari Morita at DEON (custom scope manufacturer)

Back to page